Tag:
Early childhood music program Orlando
You'll laugh, smile, stomp, play, kick, clap, jump, sing, and dance. Make it a September to remember, together with us, Grow and Sing Studios.
Our program engages the potential found in every child. We excel at setting a strong foundation for a lifetime of learning. Let your family journey begin with Kindermusik. growandsing.com
Schedule a Free Preview Class.
Learn about our Newborn Offer.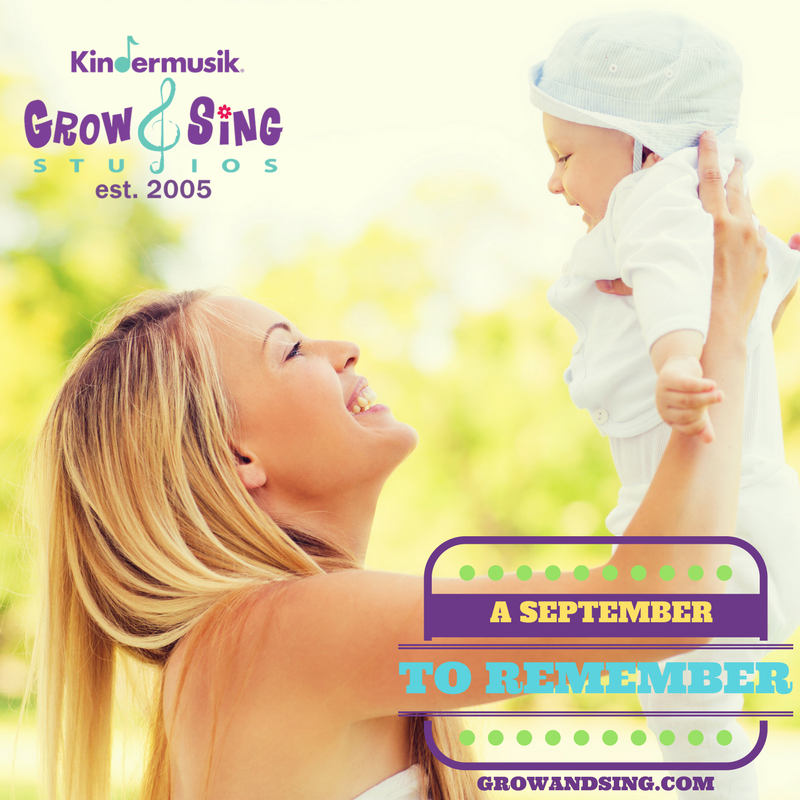 September 2, 2017

Comments are Closed
 We hope you enjoy our Rig-a-jig-jig!
We are really excited to announce that we've just added Sanford to our list of class locations. Beginning next week, we'll be rocking Kindermusik on Fridays in historic downtown Sanford at Kabiki Photography. We are starting with a Foundations class for babies and a Mixed Age class to determine who would like Kindermusik in Sanford. From there we hope to offer more and more!
We need your help! We are nominated in PLAYGROUND Magazine's 2017 Family Favorite Awards. Please click the link below and vote for us in the following categories:
On page 4 we are nominated in THREE CATEGORIES  ~Music Classes  ~Baby and Toddler Music Classes  ~Kids Music Class  AND on Page 7 please write in "Kindermusik with Grow and Sing Studios" in  ~Mobile Party Service.
All votes must be completed by Friday, September 15.If you vote on 10 categories or more, you will be automatically entered to win a two-night stay at the Omni Orlando Resort at ChampionsGate!
We are working with our amazing studio educators and their families in the affected areas to support them in any way we can. It has been said, "Where words fail, music speaks." As music educators, we know the healing power music can have on a child. Together, we can help begin the healing process. ~ Kindermusik International
We at Grow and Sing Studios want to help as well, so for each registration we receive for the school year through this week, we are donating $1 to those affected.
STAY CONNECTED:








Additional days, new classes, updated locations — more options than ever before!
We use the power and joy of music-making to help children learn and grow during the years most critical to brain development. Our research-based curricula and interactive music experiences establish a foundation of early learning that supports sustained growth, confidence, and creativity throughout the life of a child. What is Kindermusik?
Kindermusik is music-making with a purpose. Science has shown that children of any age learn more when the learning is playful and fun. Kindermusik kids laugh, smile, stomp, play, kick, clap, jump, sing, and dance. But having fun is just the beginning.
Steeped in educational theory, our programs engage the potential found in every child. Our classes begin in just two weeks! LET'S BEGIN! Discover the power and joy of music-based learning by clicking on the squares below. Classes filling fast. Enroll today!
STAY CONNECTED: