News
☀️Coming out of a pandemic (slowly) is unchartered territory for all of us. Here at Grow and Sing Studios, our number one priority is the safety of the children who attend our classes. Our Kindermusik program serves babies through age 7, and since children aren't able to be vaccinated yet we will continue to take precautions until risk is lower.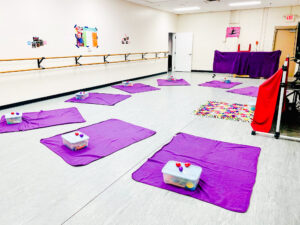 👍This picture is a fantastic example of how we are adapting without compromising the fun and learning. In class, each family has their own blanket area. All blankets are spaced out for some distancing. Instead of passing out and collecting instruments throughout class, each family has as bin of sanitized instruments and props ready to go when they arrive that they can use for the duration of class. Everything is then sanitized after class. Parents are required to wear masks in class, and for children it is optional. Parents are encouraged to choose what is best for their child and family.
🔗If you are considering a music and movement class, but are concerned about Covid-19 risks, we hope you'll review our adaptations and perhaps you'll find that our studio is the right fit for your family. You can learn more about our Covid-19 strategy at growandsing.com/covid. We are here to help in any way we can, and answer your questions. Feel free to contact us at 407-970-2774 (through WhatsAPP at the same number), or email .
Learn more at growandsing.com. Celebrating 16 years in Central Florida.
🎵We hope to welcome your family into class soon.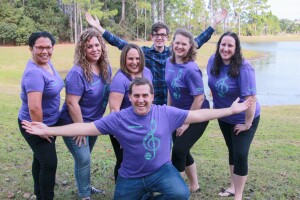 NOW HIRING
Grow and Sing Studios is currently hiring for 2 new positions.
#1 – Kindermusik Educator
#2 – Kindermusik Educator + Bilingual Birdies Spanish Educator
Grow and Sing Studios is seeking 2 new educators to teach Kindermusik music and movement classes and lead musical birthday parties for our 15 time awarded Kindermusik top program in the Orlando area and surrounding! We are looking to find a second educator to teach the above plus Bilingual Spanish music classes as well. The benefits of music are truly transformational. When paired with movement and instrument play, it creates neurological magic, lighting up a child's brain and positively impacting all areas of development. If music and children make your life richer, now you can enjoy them to the fullest in an opportunity that is truly rewarding, with a fun, enthusiastic and sometimes silly teaching team that is dedicated and passionate about what they do. Join the International Kindermusik community of teachers and families, who all share a passion for transforming the lives of children through music. You can be part of the world's most carefully researched, developmentally based musical learning program – and still balance the other priorities in your life. In short, it's the easiest and most rewarding way to put your own gifts to work.
JOB REQUIREMENTS: All Grow and Sing Studios teachers must have a music background, and preferably a degree or on the job training in Music or the Arts. Strong vocal skills and ability to play guitar or ukelele is VERY important. For the second position which includes the Spanish music class, teacher must be fluent in Spanish (not required for first position). In order to teach Kindermusik for Grow and Sing Studios, new hires must enroll in Kindermusik International's licensing program Kindermusik University, through Grow and Sing Studios, as well as participate in Grow and Sing Studios mentoring and training alongside that with Director/Owner Holly Lesnick during Summer Virtual classes, plus at the UCF/East Orlando location THIS FALL (sometime during Sept – Dec) on Wednesdays from 10am – 1pm . For position #2, teacher must train and be licensed through Bilingual Birdies as well. Our teachers need to have lots of wonderful energy and enthusiasm, and be GREAT communicators! All of our teachers are traveling minstrels in that they transport equipment and set up at various temporary locations so mild travel around town is required, as well as carrying/wheeling equipment in and out of locations. We do not have a standing permanent brick and mortar space. Both positions are part time contract service provider positions, and are a perfect supplement to teaching private lessons or another part time job, as well as perfect for a stay at home parent (who wants to do some contract work on the side!). We do not have any full time positions at this time. A background check is required as part of licensing. Please submit all resumes and cover letters to Owner/Director Holly Lesnick at . We will not respond to any job submissions sent via social media whether in comments or private messaging. We look forward to hearing from all applicants. We will be putting a lot of thought and care into hiring, so thank you for your patience.
Learn more about Grow and Sing Studios at growandsing.com, and join us on social media FB & IG at @growandsingstudios. First interviews will be conducted via Zoom, and those called for second interviews will be in person with owners Will and Holly Lesnick.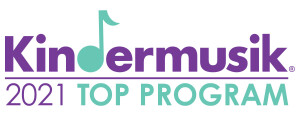 🎵This year has been anything but typical. Teaching isn't always the easiest job in the world but it's definitely one of the most rewarding. We, the teachers here at Grow and Sing Studios are so incredibly passionate about educating not only young children but their entire families. Sharing how music affects minds and bodies is what we love to do! We have always known that bringing families together through music is a gift like none other, but this year we learned it can be taught in MANY different ways, through many different mediums.
🎵Our team isn't the only one that pivoted, and adapted to make the learning happen. Each and every teacher in the world has done that! But we couldn't let this Teacher Appreciation Week go by without a HUGE shout out to team Grow and Sing for not only making it through this challenging year, but STAYING COMPLETELY TOGETHER AS A TEAM! Our team that we had in 2020 is our same team we have here in 2021. That took passion and teamwork from each and every teacher here at our studio. Now THAT is the definition of perseverance, dedication, teamwork and accomplishment.
🙌PLEASE GIVE A "WOOHOOOO" TO:
Lisa Petko
Angelyn Rhode
Marisol LaBoy
Kristen Bozard
Holly Lesnick
Will Lesnick
Aiden Amato
and a big thank you to Jasmin Vilca for volunteering her time!
🎵As we head into our 16th Summer of Music, we want to send our endless appreciation and gratitude to our Grow and Sing Studios families. Thank you for believing in us! Oh and thank you for your flexibility with our pivots!
~Team Grow and Sing Studios
#ThankATeacher #musicteachers #kindermusik #teacherappreciationday #teacherappreciationday2021 #teacherappreciation