News
🎵This year has been anything but typical. Teaching isn't always the easiest job in the world but it's definitely one of the most rewarding. We, the teachers here at Grow and Sing Studios are so incredibly passionate about educating not only young children but their entire families. Sharing how music affects minds and bodies is what we love to do! We have always known that bringing families together through music is a gift like none other, but this year we learned it can be taught in MANY different ways, through many different mediums.
🎵Our team isn't the only one that pivoted, and adapted to make the learning happen. Each and every teacher in the world has done that! But we couldn't let this Teacher Appreciation Week go by without a HUGE shout out to team Grow and Sing for not only making it through this challenging year, but STAYING COMPLETELY TOGETHER AS A TEAM! Our team that we had in 2020 is our same team we have here in 2021. That took passion and teamwork from each and every teacher here at our studio. Now THAT is the definition of perseverance, dedication, teamwork and accomplishment.
🙌PLEASE GIVE A "WOOHOOOO" TO:
Lisa Petko
Angelyn Rhode
Marisol LaBoy
Kristen Bozard
Holly Lesnick
Will Lesnick
Aiden Amato
and a big thank you to Jasmin Vilca for volunteering her time!
🎵As we head into our 16th Summer of Music, we want to send our endless appreciation and gratitude to our Grow and Sing Studios families. Thank you for believing in us! Oh and thank you for your flexibility with our pivots!
~Team Grow and Sing Studios
#ThankATeacher #musicteachers #kindermusik #teacherappreciationday #teacherappreciationday2021 #teacherappreciation
Dear Families,
It's time for Kindermusik International's annual  "We Love Kindermusik" week ALL around the world. Kindermusik is enjoyed by so many, in over 70 countries, and once again we can all share our experiences and love for this amazing program together.
"WE LOVE KINDERMUSIK" week is truly intended to be a week of happy reminders of why we all love Kindermusik and most importantly, of all the special people – educators, families, and children – who come together every week to change the world through music…. one child and one song at a time.
Read below for details on how to share the love, and enter to win a FREE MONTH of ONLINE CLASSES AT GROW AND SING STUDIOS (or $80 credit towards ANY of our services)! Two lucky winners will be announced. One for our main contest, and another for our Mega Bonus Photo/Video contest (folks have fun with that one!)
We hope you enjoy sharing the love, and good luck! — The Grow and Sing Team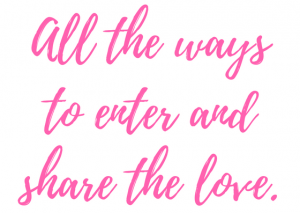 WE LOVE KINDERMUSIK CONTEST DETAILS AND RULES!
Share the love, and enter into our "We Love Kindermusik" contest! There are many ways. The more you do, the more entries you will have. Maximum number of entries per adult (not per family, hint hint!) is 25. 
Ways to enter:

We will be keeping close track of entries, and submit your name accordingly. However, if you are striving to get the maximum number of entries (25), please be sure you let us know exactly how many and WHERE your entries are, so we can verify and get your amount right! Do not send us several emails to verify, just wait until you are done and then send us one complete emailing listing all the ways you entered (and how your name appears on facebook and/or IG!). Thank you! The contest begins Monday, February 8, 2021 and will close at 11:59pm Sunday, February 14, 2021. Prize may be gifted to someone else if you are not able to use it and can be redeemed for ANY service offered by Grow and Sing Studios including online lessons or an online party. Each prize value is $80 and can be used for any of our services throughout 2021. Maximum number of entries per adult (not per family so both mom and dad can participate!) is 25. Grandparents, aunts, uncles and friends are welcome to participate on your behalf as well! Winners for our general contest will be chosen by random draw with the exception of the bonus entry (photo/video) contest which will be chosen by our staff. Winners will be announced sometime during the week of February 16th on our facebook page and instagram story once we tally up all the votes, so be sure to like our facebook and instagram and select get notifications so you don't miss the announcement of winners.
NO PURCHASE NECESSARY TO ENTER OR WIN. A PURCHASE OF ANY KIND WILL NOT INCREASE YOUR CHANCES OF WINNING. ODDS OF WINNING WILL DEPEND ON THE TOTAL NUMBER OF ENTRIES RECEIVED EXCEPT FOR STAFF VOTE MEGA BONUS. VOID WHERE PROHIBITED BY LAW. THIS GIVEAWAY IS NOT ASSOCIATED WITH KINDERMUSIK INTERNATIONAL, FACEBOOK, INSTAGRAM OR ANY OTHER SOCIAL MEDIA OUTLET.
GOOD LUCK!!!!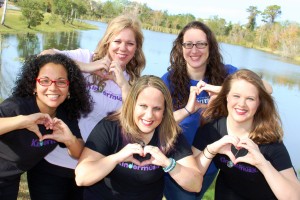 November 25, 2020

in Business, Covid-19 Update, Kindermusik, Lessons, Mom Blogging, Music Education, News, online classes, Orlando local, Small Business Owner, Small Business Saturday, Virtual classes
Greetings! I want to start by letting you know that practicing gratitude is scientifically proven to increase happiness by 25%. Simply by finding things (even the little things) and stating you are grateful will help you be happy. Not only that, but practicing gratitude also:
Helps blood pressure
Helps heart rate
Builds your immune system
Helps you sleep better and longer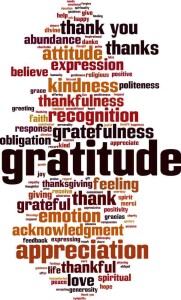 I wanted to start this blog post off with that bit of information because Thanksgiving is truly my favorite holiday. Why? Because it reminds us to practice gratitude, which is something we should do each and every day of the year.
It's been a really rough year. We all know it and we all feel it. However, there are so many blessings, even small ones, that we can feel gratitude for.
Personally, I have had a life filled with a lot of loss. My father passed away when I was four years old of Leukemia. My adopted father passed away when I was in college from a scuba diving accident. It would have been very easy to give up even back then. To NOT have gratitude. To just be sad and dwell on what wasn't good. I'm not going to pretend that every day was happy. I had some bad ones. BUT, in the journey of losing two very important people in my life, I realized even as a young child and then reminded as a young adult how GRATEFUL I am for the days I got to spend with them.  I KNOW that there are SO many people in the world right now working through this same realization. Whether it's loss of loved ones, friends, or even a job they loved. I send you love and peace as you work towards the gratitude for the time you had.
Throughout this pandemic, which has now been 9 months long and really scary, I've had to go back to that space of gratitude. I've had to be intentional each day when I wake up. To look around, take in a breath, and be grateful for another day. Another day filled with breathing, music, laughter, children, nature, animals, amazing co-workers, and yes, binge worthy television (whew thank goodness for Netflix!).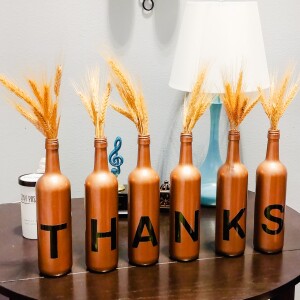 If you are reading this, I want to say THANK YOU. If you are reading this, you are somehow tied into the incredible musical community we have created at Grow and Sing Studios, or tied into me personally. It hasn't been easy keeping our studio going over the last 9 months and it would be SO easy to find the bad things and dwell on that. However, instead, we are currently serving over 100 students between our Kindermusik classes and private lessons and classes. Now that is something to celebrate and be grateful for!!
THANK YOU for believing in us.
THANK YOU for making music with us.
THANK YOU for being in my world.
THANK YOU FOR YOUR ENERGY, INSPIRATION, AND CREATIVITY.
THANK YOU FOR SHARING LOVE.
Happy Thanksgiving!
With gratitude,
Holly Lesnick, Owner/Director
Grow and Sing Studios