News
Hello Central Florida Families!
Did you know that the study, practice, and discipline of making music gives the brain and body a complete workout? Imagine activities that are designed to encourage multi-sensory learning, which employs and integrates several senses at once, stimulating multiple areas of the brain.
Our program focuses on each CHILD'S BRAIN, BODY, AND HEART.
The benefits of music are truly transformational. When paired with movement and instrument play, it creates neurological magic, lighting up a child's brain and positively impacting all areas of development.
Here at Grow and Sing Studios, we use the power and joy of music-making to help children learn and grow during the years most critical to brain development. Our research-based curricula and interactive music experiences establish a foundation of early learning that supports sustained growth, confidence, and creativity throughout the life of a child.
What is Kindermusik?
Kindermusik is music-making with a purpose. Science has shown that children of any age learn more when the learning is playful and fun. Kindermusik kids laugh, smile, stomp, play, kick, clap, jump, sing, and dance. But having fun is just the beginning.
Steeped in educational theory, our programs engage the potential found in every child.
In our classes, children newborn through age 7 experience music of varying styles, genres, and cultures. They interact with other peers and engage in movement, rhythm, and vocal activities that develop far more than just music skills. Our approach to early childhood education primes children for success in school and in life.
Each class focuses on all areas of development including:
Receptive Language
Whole body movement
Social-Emotional Development
Sensory Awareness
Musical Skills
Fine Motor Movement
Expressive Language
Cognition
Our classes begin in just two weeks! Enroll now. Discover the power and joy of music-based learning by clicking here to view classes and enroll.
For a limited time, new families to our program receive $20 off their first month. So, for one month you receive all the amazing home materials included in class, plus a month of classes for $48. Only days remaining on this offer. Enter NEWFAMILY20 in the additional information field when you register here and we'll adjust your first payment.
In addition to that all registrants previous and new, are invited to attend a SECOND class each week, FREE. Learn more about our subscriber benefits.
Have you already registered? Great! We can't wait to see you (and look out soon for your music downloads!). Has your child aged out? That's okay, we KNOW you know someone who could benefit from this email. We thank you for sharing.
We are ready to help you build a strong foundation for your child for a lifetime love of learning. Let's go!

Oh by the way! We are giving away free prizes on our live event this Friday. Click GOING right now! Join us at 11am on instagram or facebook, to perhaps win a REMO hand drum, tushbaby carrier (as seen on shark tank) or a FREE MONTH OF CLASSES. See you there!
I wrote a portion of the following article last year, but this year, it's resonating again and just as important. Thanks for reading. 
---
Parents. I woke up on this first day "back to school" not thinking of the child headed back, but someone else.

I'm truly not intending for this to sound preachy, or be a guilt trip to those that this will most likely resonate with. But more as a "something to ponder" as you head back into the next school year.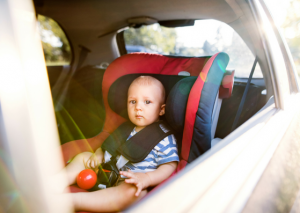 I'm thinking of that little one in the back seat. The little one holding your hand, who is getting dragged along for the ride. The one woken up from her nap to go pick up your older one at school. The one falling back to sleep in her carseat while you bring the older one to piano lessons or soccer.
When you had your first child, that child was the center of your world. You were there for every moment; every first. You took him to classes, mommy groups, and playdates. Then you had your second child. You most likely realized that you didn't need to do ALL of those things the first time round. That being at home and playing in the grass was a GREAT way to spend the day.
But this younger child is an individual little human. A child that needs time alone with you. A child that needs your presence.
As a music therapist and educator, I immediately thought about something I read on first2000days.org. There are only 2,000 days between the time a baby is born and when he or she will begin kindergarten. During that time brain architecture is forming, creating the foundation for all future learning.
Wow. That sort of puts that time period in a quick little bubble, doesn't it? As a mom of 2 teens, one who is now a SENIOR, I can most definitely say that it flies by faster than you can blink. I know, you don't want to hear that because you're EXHAUSTED. I get it. I remember those days well. The days where you were counting the minutes until nap time so perhaps you could go the bathroom alone. Seriously, I really do get it.
However, I'm really thinking about all those parents that I see in our Kindermusik classes with their first children. Parents that are truly present with them. Parents taking in every single second. Parents that say that the one hour they spent at Kindermusik each week was the most joyful and memorable time they ever had when their child was a baby and toddler. Parents we never see return when they have their second child.
Another bit that truly sat with me when I watched this video by the NC Early Childhood Foundation, is that "brains are built, not born". Whoah! Of course that takes me right back in my brain to that little baby or toddler in the back seat. That little human who is depending on you to enrich their first 2000 days but who is only a passenger in their older sibling's life.
Of course, I would love to see you enroll in our Kindermusik program, or one where you live because I've seen firsthand how powerful that curriculum is. But honestly I just want to perhaps suggest that you take one unplugged hour each day and devote it to being present with your younger child however you choose to spend it.
Have a fabulous return "back to school".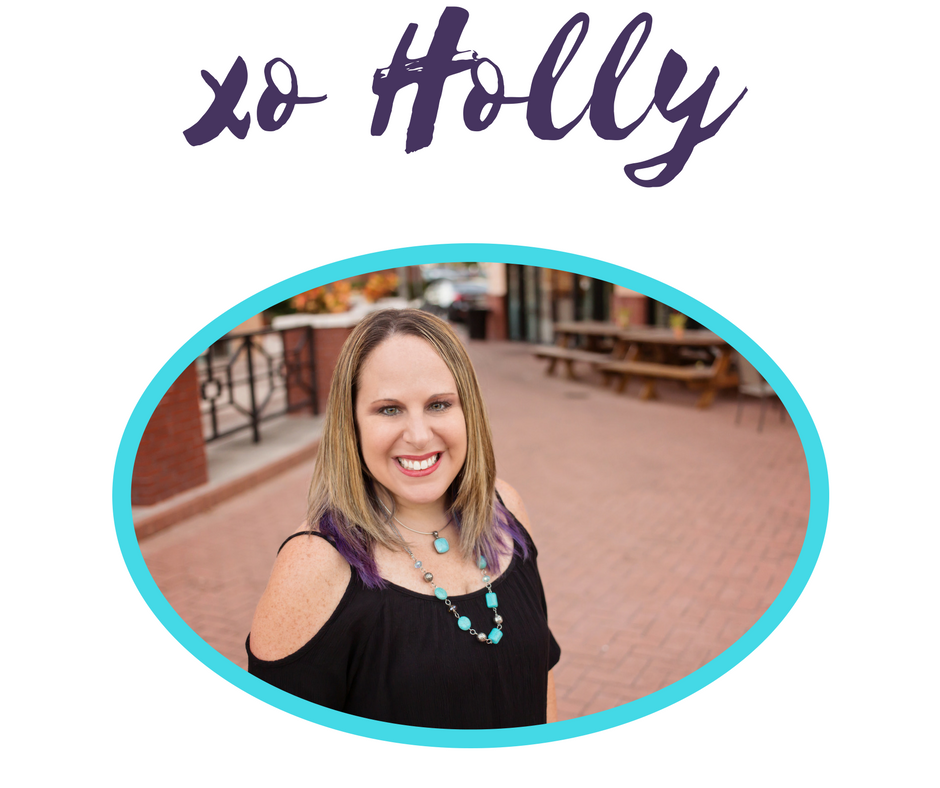 Holly Lesnick is a Licensed Kindermusik Educator and Studio owner at Grow and Sing Studios, a Bachelor of Music Therapy, mom of 2 and celebrated 20 years of marriage with her husband Will.  Holly is the Kindermusik International Brand Ambassador for the U.S., and always happy to collaborate with brands she believes in.
---
www.growandsing.com
info@growandsing.com
Click here for offer for new families to Grow and Sing Studios.


July 30, 2019

in Babies, Benefits of Music, Early music education, Free Preview Class, Kindermusik, Mom Blogging, Mom Life, Mommy and Me, Music Education, new mommy, News, Orlando local, Parenting, Toddlers
What is something you absolutely love to do? What are you good at? What is your favorite band? Who are your best friends?
Now, imagine how different your path with any of these things would be if you only went by your very first impression. Did you know instantly that you loved to do that thing? Or did you need to try a few times before you realized it was something you liked to do, or were good at. Maybe running, or dancing, or sports. What about your favorite song or band? Did you sing along the first time you heard it?
Think about it. How long does it take you to sing along to a song? I mean ACTUALLY SING ALONG. On first listen, you are most likely processing. Thinking about if you would like to hear it again. The second time, you may be tapping your foot, or humming along. The third time, maybe you are singing along to the chorus. You get the idea. It takes time to process experiences. It takes time to decide if it's something we want to do again. It takes us time to form relationships, or skills.
As parents, we just want our kids to be happy. We want them to have fun, and feel safe. But the truth is, there's growth in a bit of the unknown, in the processing.
Tim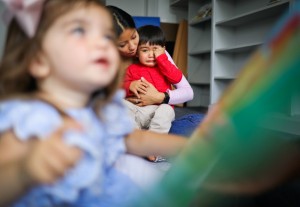 e and time again, we witness families with their babies or toddlers in a first time preview of one of our music classes. New experiences are challenging for children and adults. It takes time to process new environments and take it all in. Many times, as young children are easing into their first class, they may be quiet, cry, or even the opposite, it may overexcite them. This is all part of processing and it's only the first impression.  In fact, what we are really talking about here is a parent's first impression of their child's first impression.
"She's never like this at home". We hear this a lot. As educators, we aren't surprised. Why? Because Kindermusik is a sensory rich environment filled with sights, sounds, socialization, brain work, team work and the list goes on. It would be surprising to think that a child isn't processing this new environment. To either clam up quietly as an observer, or to run around wildly as a kinesthetic learner. All of this is part of the first impression. When a parent decides to not enroll based on this first impression, could it be that so much learning and growth opportunities are missed? Imagine an environment that allows for these first impression moments in a non-judgmental way, and allows for a 2nd, 3rd or even 4th impression before making a final decision. Imagine the possibilities.
Consider giving your child the gift of time.
Holly Lesnick is a Licensed Kindermusik Educator and Studio owner at Grow and Sing Studios, a Bachelor of Music Therapy, mom of 2 and celebrated 20 years of marriage with her husband Will.  Holly is the Kindermusik International Brand Ambassador for the U.S., and always happy to collaborate with brands she believes in.



www.growandsing.com
info@growandsing.com

Click here for offer for new families to Grow and Sing Studios.