News
March 27, 2023

in Babies, Benefits of Music, Early music education, Kindermusik, Mom Blogging, Mom Life, Mommy and Me, Music Education, Parenting, preview class, Toddlers, Virtual classes
As a parent, you may be tempted to keep your baby cocooned in the safety of your own home, away from the germ-ridden playgrounds and other children. However, research shows that socializing with other babies and children can provide numerous benefits for your little one. Lets explore the benefits of babies socializing with each other.
1.    Boosts Cognitive Development
Interacting with other babies and children can help your baby develop their cognitive skills. When babies engage with other children, they learn how to communicate nonverbally, make eye contact, and use their own voice to communicate. This helps them develop their language skills and improve their social and emotional intelligence.
2.    Enhances Motor Skills
Playing with other babies can help enhance your baby's motor skills. When babies are around each other, they learn how to crawl, walk, and move around in different ways. They also learn to grasp objects, throw things, and manipulate toys. These physical interactions help build their fine and gross motor skills.
3.    Boosts Confidence and Self-Esteem
When your baby socializes with other babies, they learn how to interact with different personalities and temperaments. They learn how to share, take turns, and cooperate. This helps build their confidence and self-esteem, and they feel more comfortable around others.
4.    Encourages Empathy and Compassion
As babies grow and learn to socialize with others, they begin to develop empathy and compassion. They learn to recognize and respond to the emotions of others. This can help them develop a strong sense of empathy and compassion that will serve them well throughout their lives.
5.    Builds a Strong Social Foundation
Socializing with other babies and children helps your baby build a strong social foundation that will benefit them throughout their lives. As they learn to interact with others, they develop communication skills, social skills, and emotional intelligence. These skills will help them build healthy relationships with others and navigate the complexities of social situations.
View this post on Instagram
So, don't hesitate to take your baby out to meet other babies and children, and let them develop their social skills from an early age. Of course, Kindermusik is such a great option for this socialization.
Try a Kindermusik class for your baby or toddler at Grow and Sing Studios for only $5.
CLICK HERE FOR A $5 IN-PERSON PREVIEW
CLICK HERE FOR A $5 VIRTUAL PREVIEW
We can't wait to meet you!


Joyful experiences stick with us—including educational ones! Build confidence, strengthen family connection, and help your child meet developmental milestones through the power of music.
Summer 2023 Kindermusik registration is open for babies, toddlers and preschoolers.
UCF/Oviedo – Winter Park – Baldwin Park – Lake Nona – Winter Garden – Port Orange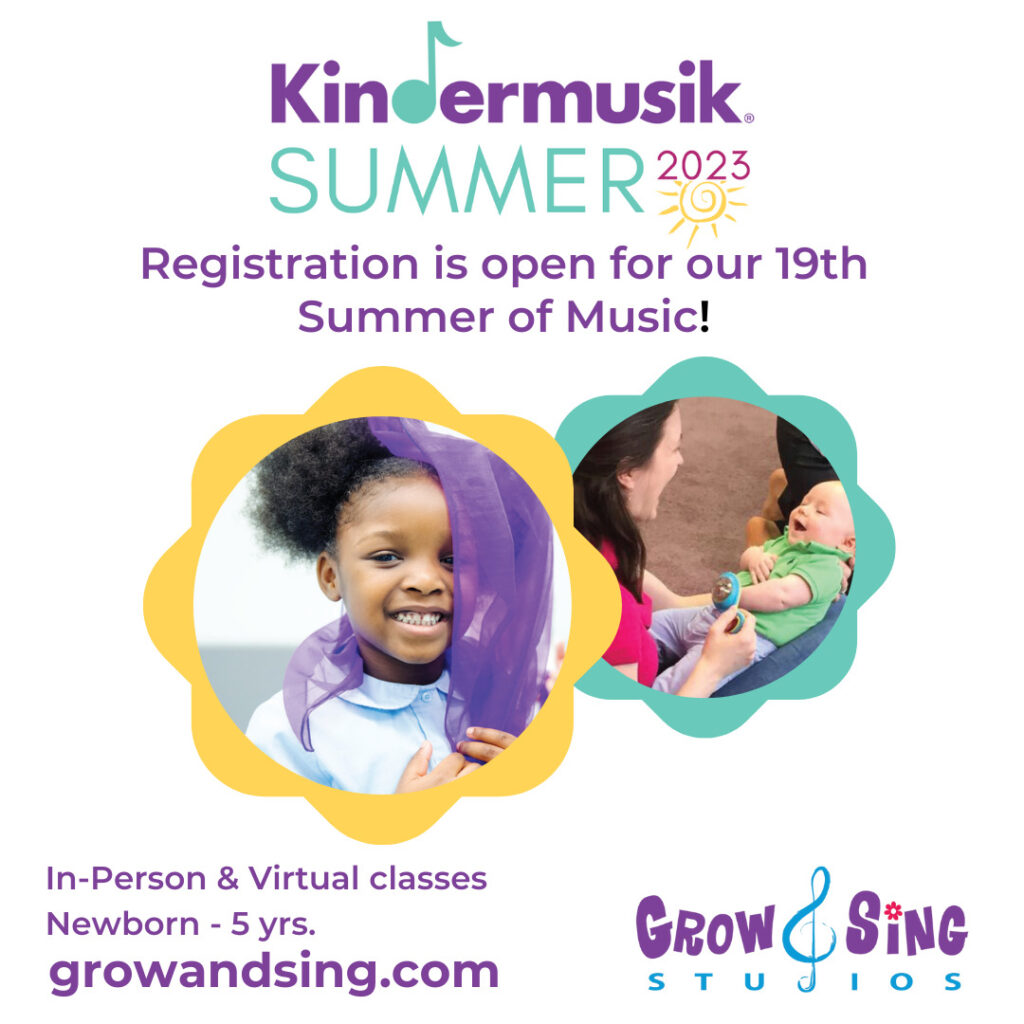 We are proud to announce our Summer 2023 program offerings. This summer we are offering ONE 6 week session for babies through age 5 in various locations around Central Florida, as well as virtual. Registration is open for both in-person in Central FL and virtual for everyone everywhere (or both). Spaces in Summer typically fill very fast because many people enroll multiple children. As always, we limit class size based on the size of the space to ensure you have a safe, beautiful experience. This is our 19th Summer and we can't wait to see you for another amazing Summer of Music!
---
---
---
---
CLICK HERE TO
Enroll now for Summer 2023
---
Our mission:
Grow and Sing Studios is dedicated
to connecting families through the magic of music.
---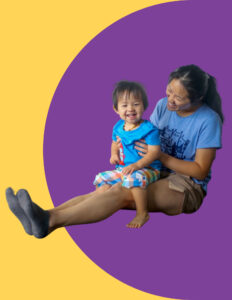 ---

March 6, 2023

Comments are Closed
Toddlers have a natural desire to explore and discover their environment, and open play allows them to do so in a safe and supportive environment. Through open play, toddlers can develop their physical, cognitive, and social-emotional skills. For example, they can practice crawling, walking, and running, develop their hand-eye coordination, and learn to solve problems and make decisions on their own. They can also learn to share, take turns, and interact with others.
In addition, open play allows toddlers to use their imagination and creativity, which is important for their cognitive and emotional development. They can invent new games, create stories, and explore different roles and scenarios. This helps them to build their language skills, as well as their ability to understand and express emotions.
Overall, open play is an essential part of a toddler's development, as it provides them with opportunities for learning, exploration, and creativity in a fun and engaging way.
View this post on Instagram
Try a class growandsing.com
#openplay #freeplay #importanceofplay #playiswork #playistheworkofchildhood
#kindermusik #kindermusikorlando #momlife