COVID-19 In-Person Policies & Classroom Procedures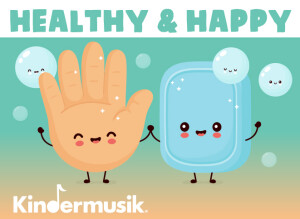 for Kindermusik with Grow and Sing Studios
Following CDC guidelines, we have a fluid plan in place for running In-Person Kindermusik classes at Grow and Sing Studios. We are thrilled to see you in person in the safest way possible!
EFFECTIVE JUNE 1, 2022 MASK WEARING INSIDE OUR CLASSROOMS IS OPTIONAL. IF COVID-19 NUMBERS RISE, WE RESERVE THE RIGHT TO REINSTATE OUR MASK REQUIRED POLICY AND FOLLOW THE GUIDELINES AT THE BOTTOM OF THIS PAGE.
---
THE FOLLOWING SAFETY PROCAUTIONS ARE STILL IN PLACE:
WASH YOUR HANDS
We are able to open because when you wash your hands and/or use sanitizer OFTEN, you significantly limit the spread of Covid-19.
We have hand sanitizer at the entrance of each classroom.
We will require all to sanitize or wash hands before, during and after class.
Bathrooms with soap, hot water, and paper towel dispensers should provide all necessary for washing hands if you would prefer to wash hands.
---
DO NOT ATTEND WHEN ILL
You and your child may NOT enter the building if you or they are ill.
With optional online classes from home, you NEVER need to attend class when you or your children are ill.
If you have ANY question about whether you should attend class due to symptoms, please contact us.
Teachers will immediately cancel in person class and give you access to Kindermusik Virtual+  if they are ill.
This policy is very strict and will be enforced and communicated often. Do not enter the building when you or your child is ill.
---
HEALTH SCREEN
Please take temps often at home. If it is above 100.4 in the past 2 days, stay home and choose request access to Kindermusik Virtual+.
You (and our teachers) may NOT enter the building if you or your child could answer YES to any of the following questions:
Have you been in close contact with any person with a confirmed case of COVID-19?
Are you experiencing a cough, any shortness of breath or a sore throat?
Have you experienced any recent loss of taste or smell?
Have you experienced any vomiting or diarrhea in the last 24 hours?
Do you have thick nasal discharge?
Have you had a temperature of 100.4 degrees Fahrenheit today or within the last 48 hours?
If you answer YES to any of the above, you will not be allowed to enter Kindermusik classroom, but rather you will be encouraged to give consideration to contacting your health provider and attending a Zoom live virtual class.

---
DISINFECTING & CLEANING
Cleaning and disinfecting will be done in between classes.
ALL bathroom touch points will be disinfected in between classes.
ALL common touch points will be disinfected in between classes. (door handles, sanitizer stations, light switches, counters, glass, entrances)
All materials for class are disinfected and provided in each families own PERSONAL bin. Example: 4 shakers, 2 drums and dancing scarfs.
ALL used instruments and props washed/disinfected before next use.
Shoes are taken off and bags are placed in the shoe area. Socks will be required for all adults.
---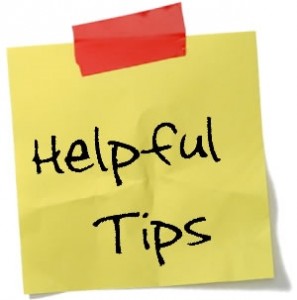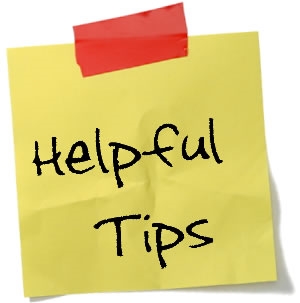 During class, the most important thing you can do for your child is to be an active and patient role model. It is not uncommon for a child to attend several classes before feeling comfortable in class. Don't be discouraged – what a child is absorbing in class is often evidenced in the comfort of the home environment rather than in a certain level of participation in class. The understanding and consistency of the parent or caregiver in class and at home are key to facilitating musical learning and growth. When you are an active, focused, enthusiastic participant in class activities, your child will model your actions and focus more fully too.
Makeup Classes – Due to our limit on class sizes, and our attempt to limit your exposure to different people week to week, we will not allow in-person makeup classes at this time. If you miss a class, contact us at with the subject "makeup class", and we'll give you our schedule for virtual makeup opportunities. These do require reservations. Each month a mixed age makeup class will be offered on either a Monday or Friday.  Please email for schedule. Also available will be monthly virtual lullabies which you can attend as well!
Cancellations – No refunds or credits will be given for any unattended or unfinished classes, month or session paid. This applies to school year and summer offerings. Should you need to move to our virtual program due to sickness, travel, or any other reason, email us at to request zoom access.
Hurricanes/Weather events – If a weather event affects our area, we closely monitor and look to the public schools for closures. For the county (or University) YOUR CLASS is in, please check to see if that county's schools are open or closed. If Orange County Public Schools close due to weather (or any other reason), we are closed as well. Same goes for Seminole and Volusia Counties. Since our UCF/Oviedo classes are held in a UCF building, we also need to cancel those classes if UCF is closed. Virtual makeup opportunities will be offered.
Home Materials – You and your child will enormously benefit from the Kindermusik experience, especially if you make active use of your Home materials. Frequent reinforcement at home throughout the week makes all the difference in a child's comfort and participation in the classroom.
Participation – Remember that parent/caregiver participation is a key ingredient to success in any Kindermusik program. Your commitment to regular attendance and ongoing participation with your child during class will lead to more satisfaction, sense of accomplishment and enjoyment for your child and you! Please refrain from adult conversation during class time. Your child is sensitive to the adults around him/her. As a side benefit, your teacher's voice will remain in good shape if she is not having to sing or speak above the group.
Cell Phones – Please turn off or silence your cell phone before entering into the classroom. If you should need to talk on your cell phone, please take your child with you, and step outside.
Drinks and Snacks – Please leave juice and snacks in the car with the exception of those babies nursing or bottle feeding.
What to wear and bring – Kids (and parents) should wear comfortable clothes. We do a lot of movin' and shakin'… We have a NO SHOES policy for parents and children, so please come prepared to go barefoot or wear socks. For the babies only, please bring a blanket for your baby to lay on during floor activities. Here's a great article on "why no shoes?"
Non-enrolled siblings – Due to limited class sizes and the delicacy of the younger class settings, we can only accommodate non-enrolled siblings when the sibling is young enough to stay contented in a sling, car carrier or stroller. Please note, all non-registered children attending class will not be able to participate. Emergency exceptions are considered.
Disruptive behavior – Children make all kinds of sounds during the class. We call it vocalizing. However, if your child is really upset and is distracting the class, your teacher may ask you to take him/her outside for a hug and some reassurance and come back in as soon as s/he is ready. Should your child become curious about our music source or instruments, please re-direct him/her if your teacher is unable to.
Children with special needs – Music is a help in neurological, physical, emotional, social and cognitive development. We ask that parents talk with their teacher so that we may learn more about your child, and together we can make a decision about how to proceed or adapt in class.
Visitors – Under normal circumstances, we welcome visitors to class and enjoy meeting extended family and friends. However, due to our current covid-19 guidelines, we ask that you limit attending adults to parents or the caregiver who is bringing the child to class (2 adults per child). Thank you.
---
KINDERMUSIK VIRTUAL+ CLASSES
We plan on continuing our live Kindermusik Virtual+ classes indefinitely! They have received rave reviews, and many of our registered families do not live in Central Florida. Welcome world, we are here!
Due to this option, you should be able to quickly adjust should we need to cancel an in-person class due to any illness or Covid exposure.
---
The following policies will be routinely updated as Covid-19 cases change in our community.
Grow and Sing Studios holds classes for Newborns-7 years old.  The most effective risk mitigation for this age group include adult physical distancing, adults wearing masks and all age hand hygiene. While we understand that many adults are vaccinated, at this point all of the children are not. Our goal is to protect them in our classroom as best as we can.
---
WATCH YOUR DISTANCE
We are able to open because keeping your distance from people significantly limits the spread of Covid-19.
To ensure a physical distance of at least 6 feet inside each of our studio spaces (which are quite large), we will be limiting class size to 10 children in each class maximum.
We will no longer necessarily be sitting in a circle. Markers on the floor will identify space for your family to sit, stand, dance and play while keeping the proper distance away from another family.
Adults and school aged children will be asked to keep a physical distance of 6 feet when able while in the classroom.
Children under 3.5 years cannot and will not be expected to keep distance but we will discourage touching when we can and will have a box for instruments that get picked up by others and clean instruments will be available to replace. Bringing your child to class should assume some risk, for our kids will be kids. If you are at all concerned with a baby or child wandering into your space, you may want to consider joining us for our Kindermusik Virtual+program.
Enter the building for your class no more than 5 minutes early to allow for proper cleaning between classes. If you arrive  earlier than 5 minutes before your class start time, please wait in your car.
Please limit attending adults to 2 per family.
---
WEAR YOUR MASK
We are able to open because wearing masks significantly limits the spread of Covid-19. There are NO health risks to wearing a mask for 40-45 minutes of class.
Teachers will be wearing properly fitted masks.
Properly fitted masks over the mouth and nose required for all adults the entire time they are in the building.
Masks, if tolerated well, are welcomed but not required in children 2-5 years old.
For those children 5 years and up who wear masks to school/daycare and tolerate masks well, they would be strongly encouraged to wear them for the short time they are in class.