Tag:
baby classes near me
October 5, 2020
Hello Families,
We want to check in with you, our community, to update and assure you that we are continuing to take the health and well-being of our community, customers, and teachers very seriously.
We miss seeing you in the classroom, we really do. We feel it's important to take a moment in an open and honest way, to discuss as a studio where we are coming from as of today. There are 2 strong aspects that have us continuing on in a virtual setting.
As you most likely know, our classes are group interactive classes with babies, toddlers and preschoolers. Typically these classes are held in a room, with various props and instruments. When, for example, 6 children are enrolled, it means that at the very least 13 people are in the room because of course our classes include loving caregivers. We know that you, the adults, can remain socially distanced with masks on. However, it's virtually impossible to require these things of your children. Babies and toddlers naturally explore by putting objects in their mouths. They want hugs and they want to explore with all their senses including touch. When we do return back, we'll have to consider this aspect so everyone is safe.
The other aspect is our reality as a small Kindermusik business. Without of course getting into all of the ins and outs of running a studio, we hope we can help you, our community, understand our challenges. Typically for a class to run we have to pay our rental fee and our teacher fee. In addition to those, there are administrative fees, insurance, and operating costs. If we were to hold a class at half capacity which is 6 children, we are actually losing money to hold the class. We typically do that because we have faith the class will grow over time. But in this scenario, there is no room safety wise for class growth. As a very small local family owned business, we just don't have that money to spend in this covid climate. To hold a class past break even would essentially put a large group of people together in too small of a space which compromises safety. For example, 8 children, would be 17 people in the classroom… you get the idea.
As of right now, due to those main reasons, we must continue virtually. As the weather becomes a bit more dependable, and not quite so hot and rainy, we are considering offering some programming outdoors which could eliminate rental fees. We are currently brainstorming that idea.
Here's the thing though. We're having a BLAST with our families via our online classes! Our Kindermusik Virtual+ program is NOT a lesser program, but simply a different one. Consider this. For now, instead of enrolling and paying for 1 class per week, you are enrolling and paying for 12 classes you can come in and out of at your leisure throughout the week. We know it's not the same. We totally do. BUT, we do know (because parents are telling us) that children are learning from our program. Laughter, smiles, bonding… all the things that Kindermusik typically provides is still happening. In fact, there are children meeting other children, and at the end of class they tell each other "I love you!". Also, we want you to remember that in the end, the goal of Kindermusik is for YOU the adults to lovingly engage with your children. Whether in person or virtual, THAT is the goal. So if you need to put your device up high out of sight and let it guide YOU as you interact with your child, that is great. If you want to interact visually with us too that's great, but not required.
We do ask that you strongly consider us. We are a small local business who needs you so we can keep this amazing program going. Our focus right now is to keep all our teachers in work so that when it's safe, they can return back to doing what they love in person. Your registration means SO much, and contributes so much to keeping us in business so we can provide loving classes for years to come.
We invi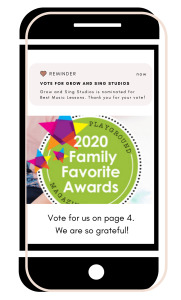 te you to try an unlimited week for $15 to see what you think. In addition, a new online Bilingual Birdies unit (Jungle Animals) begins this week if you are interested in Spanish music classes. The Bilingual Birdies route also includes the 12 Kindermusik Virtual+ classes. You may know that we have our private online piano and voice lessons but did you also know that we have adult self care Yoga and Tap classes? New 5 week sessions begin this week!
We are all in this together. We will continue to monitor the COVID-19 situation and make adjustments and changes along the way.
One more thing, we are nominated for Best Music Lessons in the Playground Family Favorite Awards. Could you take a moment to vote here, and click on Grow and Sing Studios on page 4? Let us know when you vote so we can give you a big "thank you!".
All the very best,
Holly and Will Lesnick
Owners, Grow and Sing Studios
Kindermusik Virtual+ | Bilingual Birdies+ | Online Birthday Parties | Online Voice Lessons | Online Piano Lessons | Online adult beginner tap classes | Online adult yoga | Online Store



Paid Links:


July 30, 2019

in Babies, Benefits of Music, Early music education, Free Preview Class, Kindermusik, Mom Blogging, Mom Life, Mommy and Me, Music Education, new mommy, News, Orlando local, Parenting, Toddlers
What is something you absolutely love to do? What are you good at? What is your favorite band? Who are your best friends?
Now, imagine how different your path with any of these things would be if you only went by your very first impression. Did you know instantly that you loved to do that thing? Or did you need to try a few times before you realized it was something you liked to do, or were good at. Maybe running, or dancing, or sports. What about your favorite song or band? Did you sing along the first time you heard it?
Think about it. How long does it take you to sing along to a song? I mean ACTUALLY SING ALONG. On first listen, you are most likely processing. Thinking about if you would like to hear it again. The second time, you may be tapping your foot, or humming along. The third time, maybe you are singing along to the chorus. You get the idea. It takes time to process experiences. It takes time to decide if it's something we want to do again. It takes us time to form relationships, or skills.
As parents, we just want our kids to be happy. We want them to have fun, and feel safe. But the truth is, there's growth in a bit of the unknown, in the processing.
Tim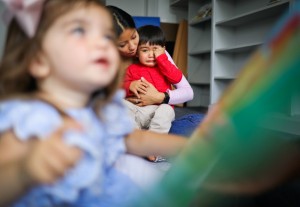 e and time again, we witness families with their babies or toddlers in a first time preview of one of our music classes. New experiences are challenging for children and adults. It takes time to process new environments and take it all in. Many times, as young children are easing into their first class, they may be quiet, cry, or even the opposite, it may overexcite them. This is all part of processing and it's only the first impression.  In fact, what we are really talking about here is a parent's first impression of their child's first impression.
"She's never like this at home". We hear this a lot. As educators, we aren't surprised. Why? Because Kindermusik is a sensory rich environment filled with sights, sounds, socialization, brain work, team work and the list goes on. It would be surprising to think that a child isn't processing this new environment. To either clam up quietly as an observer, or to run around wildly as a kinesthetic learner. All of this is part of the first impression. When a parent decides to not enroll based on this first impression, could it be that so much learning and growth opportunities are missed? Imagine an environment that allows for these first impression moments in a non-judgmental way, and allows for a 2nd, 3rd or even 4th impression before making a final decision. Imagine the possibilities.
Consider giving your child the gift of time.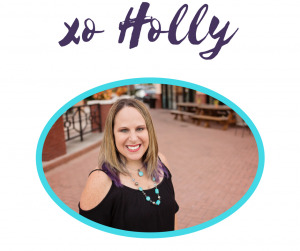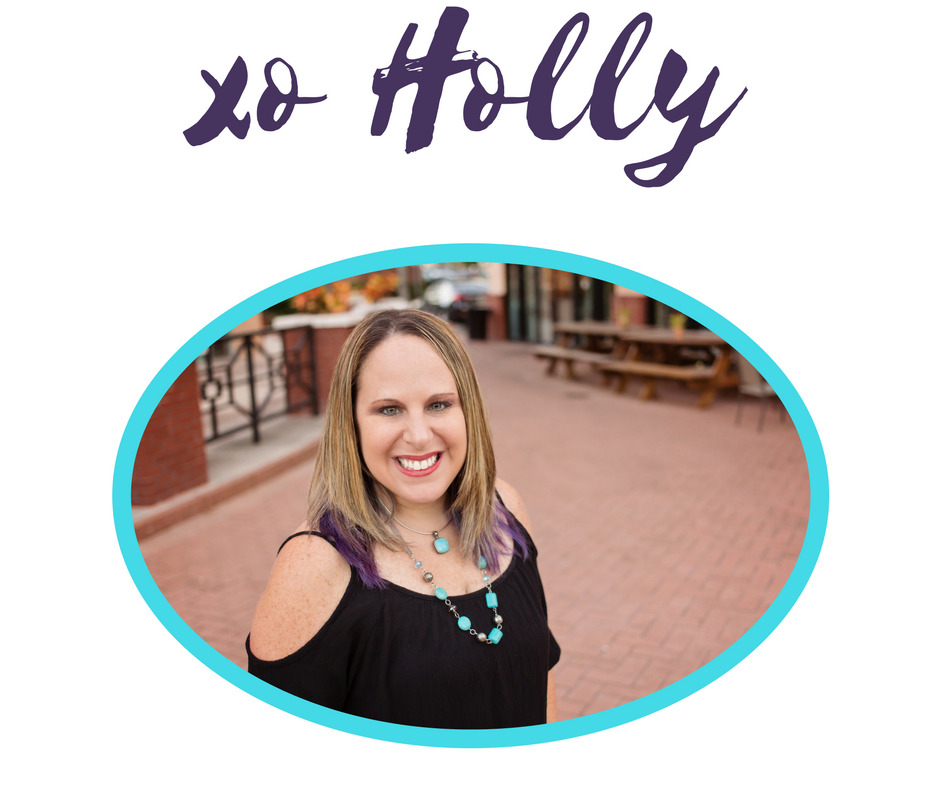 Holly Lesnick is a Licensed Kindermusik Educator and Studio owner at Grow and Sing Studios, a Bachelor of Music Therapy, mom of 2 and celebrated 20 years of marriage with her husband Will.  Holly is the Kindermusik International Brand Ambassador for the U.S., and always happy to collaborate with brands she believes in.

www.growandsing.com
Click here for offer for new families to Grow and Sing Studios. 


 Hello new families and welcome! If you are brand new to Grow and Sing Studios and you haven't previewed a class yet, then this coupon is for you! CLICK HERE TO VIEW AND CLAIM COUPON AND WE'LL SEE YOU SOON!