Piano Lessons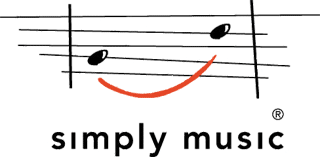 "It's hard to imagine a piano teacher as patient and easy-going with kids as Will is. He helps them focus, makes it fun, and they always are excited to come back! We drive over an hour for piano lessons. It's totally worth it."
These are words from a parent of one of Mr. Will's students.
Imagine winding down after work with a few ballads on the piano. Imagine your child ripping through a bunch of blues songs for his friends. Imagine leading sing-alongs with your family. Imagine escaping into an improvisation, or exploring creating your own compositions.
To be human is to be musical. In today's world, more than ever people feel a need to connect with what makes us human. We all deserve to have the expressive outlet of music. Why do so few of us play?
Music lessons don't always deliver successful results, don't always turn out happily self-expressed musicians. It's about time we found a way to reintroduce ourselves to the magic of music.
Orlando Piano Lessons for Children through Adults.
Lessons offered at our home studio in East Orlando near UCF.
The Simply Music Piano Program for Piano and Keyboard
Simply Music Piano is a remarkable, Australian-developed piano and keyboard program that offers a breakthrough in music education. This unique method has children, teens, adults and seniors playing great sounding blues, classical, contemporary and accompaniment piano pieces – from their very first lessons.
In the same way that we all learn to talk before we learn to read, Simply Music Piano temporarily delays music reading and introduces a revolutionary, 'playing-based' methodology. This remarkably natural approach to learning music introduces students to an array of unique concepts that unfold directly onto the keyboard.
Having piano lessons with a Simply Music Piano teacher means experiencing the pleasure that comes from immediately playing a vast repertoire of great-sounding music.
Fundamental Goal
The Simply Music Method is designed to maximize the likelihood of students acquiring and retaining music as a lifelong companion.
Specific Goals
Our aim is for students to:
Experience their musicianship as a natural self-expression
Play a vast repertoire covering a broad array of musical styles and genres
Develop the ability to self-generate. i.e. the ability to progress independently. This includes developing a foundation of music reading, writing, composition, improvisation, arrangement, structure and theory etc.
Have a highly positive, self-affirming experience throughout the music learning process


Will Lesnick, of Grow and Sing Studios, brings his years of music experience in piano and saxophone into this new and exciting curriculum for ALL ages children through adult.
Lessons are currently offered at our home studio in East Orlando near UCF.