Piano Lessons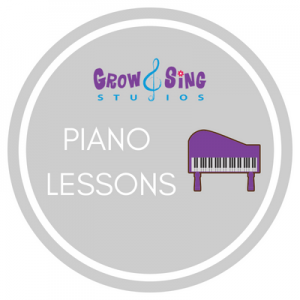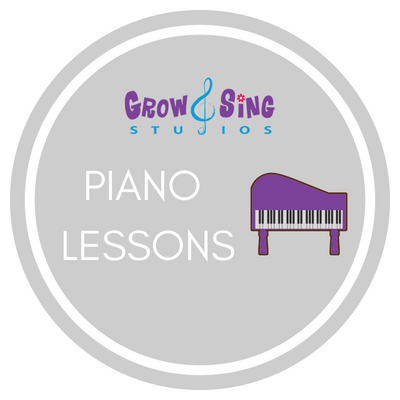 Orlando Piano Lessons for Children through Adults.
Lessons are offered in-person and online.
"It's hard to imagine a piano teacher as patient and easy-going with kids as Will is. He helps them focus, makes it fun, and they always are excited to come back! We drive over an hour for piano lessons. It's totally worth it."
"Thank you so much! She was so excited to play her song at recital. Aidan is so great with her. We appreciate her so much!"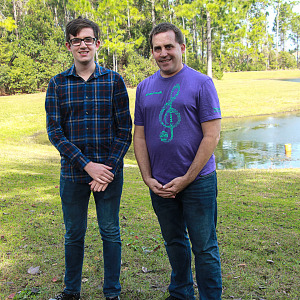 Grow and Sing Studios piano lessons are an excellent choice for students at every level of experience and ability. Our private piano lesson instructors Mr. Will and Mr. Aidan, are completely dedicated to their students' success and happiness. Private piano lessons allow students to learn in an encouraging environment that is tailored to their individual needs and unique learning styles. Our two annual recitals allow the excitement of a positive performance experience in a safe, supportive environment.
Based on the needs of each student, our instructors choose the approach that will suit them best. Some do well with a classical approach, which starts from day 1 with note reading. Others do amazing with the Simply Music method. Simply Music Piano is a remarkable, Australian-developed piano and keyboard program that offers a breakthrough in music education. This unique method has children, teens, adults and seniors playing great sounding blues, classical, contemporary and accompaniment piano pieces – from their very first lessons. During an initial call, we'll discuss which approach may be best for you or your child.
All potential students are invited for a free trial lesson to allow the opportunity to see first-hand how we teach and ensure that we are the right match for you. Simply contact us to set up a free trial lesson.
Contact us to schedule.
Frequently Asked Questions:
What age do you start offering lessons?
Generally we start at age 5 and up. Because we know every child learns and develops differently, if your child is under 5 we are still happy to discuss a trial lesson to see if they may be ready. Also, not every 5 year old is developmentally ready. We always encourage a trial lesson to see if it is the correct time to begin.
How long and often are your lessons?
Generally, our piano lessons are 30 minutes, once a week. That said, based on the situation we sometimes offer shorter or longer lessons, but 30 minute weekly lessons is the typical length.
Do you offer lessons for adults or just children?
Lessons are offered for ALL ages. We have many adult students who have always wanted to learn to play and never had the opportunity as a child. The method works great for children, adults and seniors too, it's never too late.
When do you offer lessons?
The majority of piano lessons are in the after school time slots, although we can also offer lessons for home-schoolers and adults during the day. Contact us to check on available time slots. We do everything we can to come up with a slot that works for both of our schedules.
Do you offer lessons in the evenings or on weekends?
We do offer evening lessons Monday-Friday based on time slot availability. We do not offer regularly scheduled lessons on the weekend.
What is your make-up policy if I miss a lesson?
If a lesson is missed we try our best to schedule a makeup lesson within that month, based on both parties availability.
Do you have recitals?
Yes, we have 2 recitals each year. Our holiday recital is in December, and our end of school year recital is in May. Each student plays one piece at the recital, either a piece from our books or they can pick out a song of their choosing for us to work on. The recital is a great experience. The instructor is always next to the student to help as much or as little as needed. We make the recital a special and safe atmosphere. There is always a potluck dessert afterwards to celebrate!