Membership Information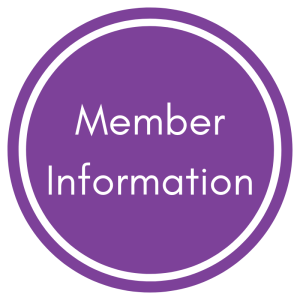 School Year Membership Information for Kindermusik Classes
Foundations, Levels 1, 2, 3 and Mixed Age
Enroll one time for the entire school year (September– May) for an automated monthly payment of $72 which includes 32 classes (1 per week), plus various virtual class opportunities for the entire school year. These virtual bonus classes will include sing-alongs, evening lullabies and even a Mother's Day celebration! Zoom links will be sent for each bonus class via email to all members.
How it works:
Classes run September – May for a total of 32 weeks per school year. The space you choose (day, time, location) is yours throughout our 32 week school year (calendar at growandsing.com/calendar) unless you contact us to change your class choice. Subscribers can change their class, or level up to a new class at any time if decided between parent and teacher/directors. This ensures you have your space for the entire school year and it can't be taken from you as your child grows. Membership is SCHOOL YEAR only. You will need to register for Summer classes separately. To change or level up mid school year, please consult with your educator or email the Grow and Sing office at .
If want to change classes, or move up a level, we'll first check if there is space available in your new class choice. If there is, a simple switch can be made. If your new chosen class is full, you'll be placed on the wait list for that class.
School Year Membership is NOT A CONTRACT, and you can opt out at any time by notifying us via email prior to the 1st of the upcoming month. Once a payment is processed for that month, it is non-refundable (unless other arrangements have been made). Cancellation for future months will then go into effect. A verbal cancellation is not valid. This must be done in writing via email. Texting OR messaging us via social media  is not a valid cancellation. (only email )
What if I'm joining after the school year has started?
You can subscribe at any time throughout the school year pending availability, and are guaranteed your class space through May. Members entering after September will only be charged for remaining weeks/months in the school year.
Other amazing benefits to subscribing:
• Home materials to compliment each unit theme
• Virtual Bonus Classes
• 20% off any birthday party package
• Invitation to Annual Holiday Party and Annual Easter Egg Hunt (once they resume post Covid).
$72 per month
How to join. It's easy!
– Register online for a School year class
– 9 convenient payments: Please note that while we bill on a monthly basis, the fees are covering 32 ACTIVE weeks of classes. There are scheduled weeks off within that time as well (please see calendar). The math: 32 active weeks of classes divided by 9 payments = $72 billed per month. Your first payment will be charged at time of sign up. Further payments will be charged on the first of each month – October, November, December, January, February, March, April and May.
– Classes are only payable by credit card, so payments can be processed easily and automatically.
Multiple class monthly membership pricing
– If you are enrolling more than 1 child, or for more than one weekly class you'll receive a dual enroll discount. Here are the fees per month!
– 2 children or 2 classes: $135 per month
If you are enrolling 2 children for the same class, an additional discount is available since you'll only need one set of home materials.
– 3 or more children/classes: please contact us.
To read our classroom procedures, classroom and makeup class policies CLICK HERE.
GROWANDSING.COM/REGISTRATION 407.970.2774