October is almost here and that means OCTOBER DEMO DAYS at Grow and Sing Studios are coming!! Have you been meaning to come try out a class, or are you just finding out about our program for the first time? We invite you to come check out one of these classes, have some fun, make some music and hopefully fall in love with the magic of Kindermusik! Reservations are required and space is limited. If you do not see a class posted that works for you, we have many more. Just contact us and we can attempt to match you up with one.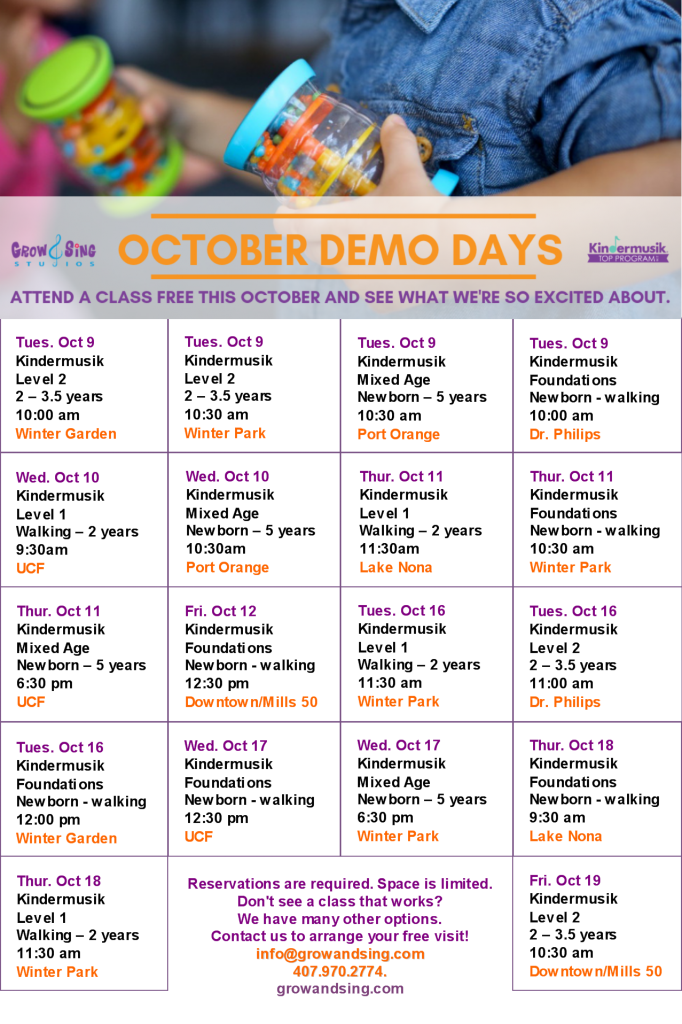 info@growandsing.com 407.970.2774
Parents. I woke up on this first day "back to school" not thinking of the child headed back, but someone else.
I'm truly not intending for this to sound preachy, or be a guilt trip to those that this will most likely resonate with. But more as a "something to ponder" as you head back into the next school year.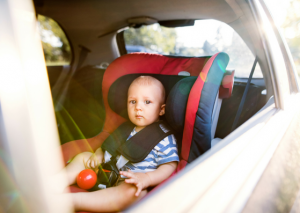 I'm thinking of that little one in the back seat. The little one holding your hand, who is getting dragged along for the ride. The one woken up from her nap to go pick up your older one at school. The one falling back to sleep in her carseat while you bring the older one to piano lessons or soccer.
When you had your first child, that child was the center of your world. You were there for every moment; every first. You took him to classes, mommy groups, and playdates. Then you had your second child. You most likely realized that you didn't need to do ALL of those things the first time round. That being at home and playing in the grass was a GREAT way to spend the day.
But this younger child is an individual little human. A child that needs time alone with you. A child that needs your presence.
As a music therapist and educator, I immediately thought about something I read on first2000days.org. There are only 2,000 days between the time a baby is born and when he or she will begin kindergarten. During that time brain architecture is forming, creating the foundation for all future learning.
Wow. That sort of puts that time period in a quick little bubble, doesn't it? As a mom of 2 teens, I can most definitely say that it flies by faster than you can blink. I know, you don't want to hear that because you're EXHAUSTED. I get it. I remember those days well.
However, I'm really thinking about all those parents that I see in our Kindermusik classes with their first children. Parents that are truly present with them. Parents taking in every single second. Parents that say that the one hour they spent at Kindermusik each week was the most joyful and memorable time they ever had when their child was a baby and toddler. Parents we never see return when they have their second child.
Of course that takes me right back in my brain to that little baby or toddler in the back seat. That little human who is depending on you to enrich their first 2000 days but who is only a passenger in their older sibling's life.
Of course, I would love to see you enroll in our Kindermusik program, or one where you live because I've seen firsthand how powerful that program is. But honestly I just want to perhaps suggest that you take one hour each day and devote it to being present with your younger child however you choose to spend it.
Have a fabulous return "back to school".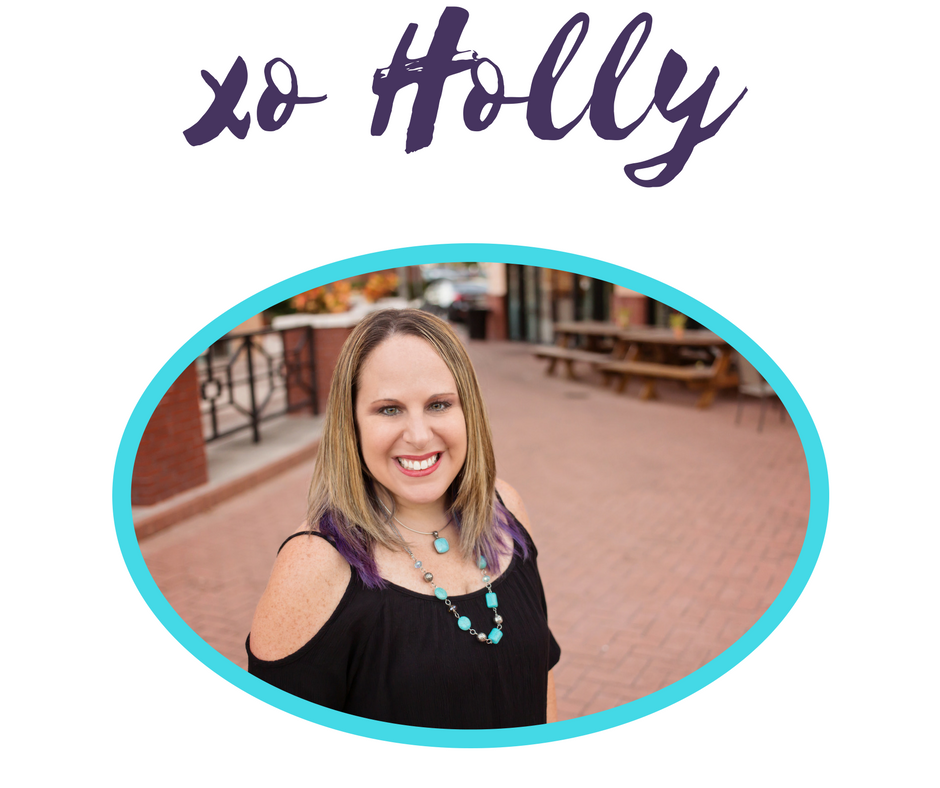 Holly Lesnick is a Licensed Kindermusik Educator and Studio owner at Grow and Sing Studios, a Bachelor of Music Therapy, mom of 2 and in September will celebrate 20 years of marriage with her husband Will.