Tag:
kindermusik port orange
A common question we receive from parents is what to expect during a Kindermusik class. All you have to plan on is to be yourself. The rest is covered.
Connecting Families through the Magic of Music
Science Center Stage: Kids' Brains Grow Faster with Music
We don't just think music instruction has a cognitive impact; we know it does.  The science to prove it continues to pile up. And it's pretty exciting stuff when you're talking about things like MRI's, EEG's, and behavioral testing being part of the proof.
Offering Kindermusik at several locations around Central Florida.
We are "traveling minstrels", so our various classes are offered at different locations around town throughout the week. Each location offers different programming, schedules and options.
When?
Classes are held once a week for 45 minutes. We have 2 weeks left of Spring classes and then Summer classes resume in June.
~ 6 week Summer classes (Carnival of Music and Busy Days) begin week of June 5th, 2017.  We are happy to pro-rate if you are planning travel over summer!
~ FEEL THE MUSIC / SOUNDS ABOUND Music & Arts Drop Off Camp held near UCF July 31 – August 4, 2017
~ Teen/Adult Group Guitar 5 week session begins June 12th, 2017 on Monday nights at our home studio near UCF.
View more information about our 
Summer offerings
.
Reserve your free preview space.
Welcome new families!
Have you experienced a Kindermusik class with Grow and Sing Studios? If you haven't, we would love for you to join us for a free class. We have two weeks left of Spring classes, so now is a perfect time!
Kindermusik  | Lessons | Parties | Photo Booth
STAY CONNECTED:








January 13, 2014

Comments are Closed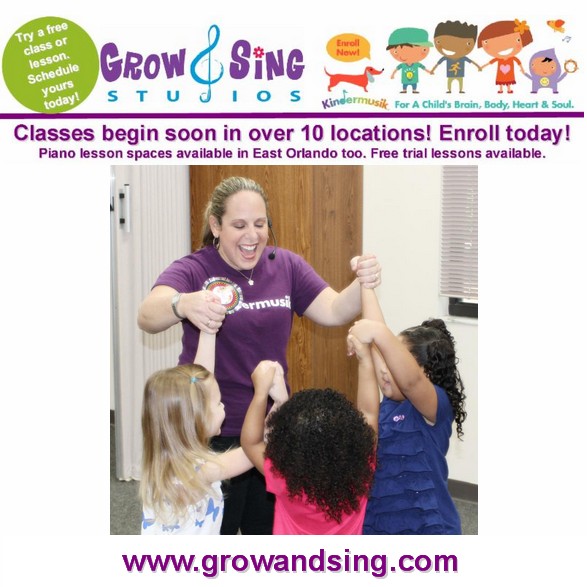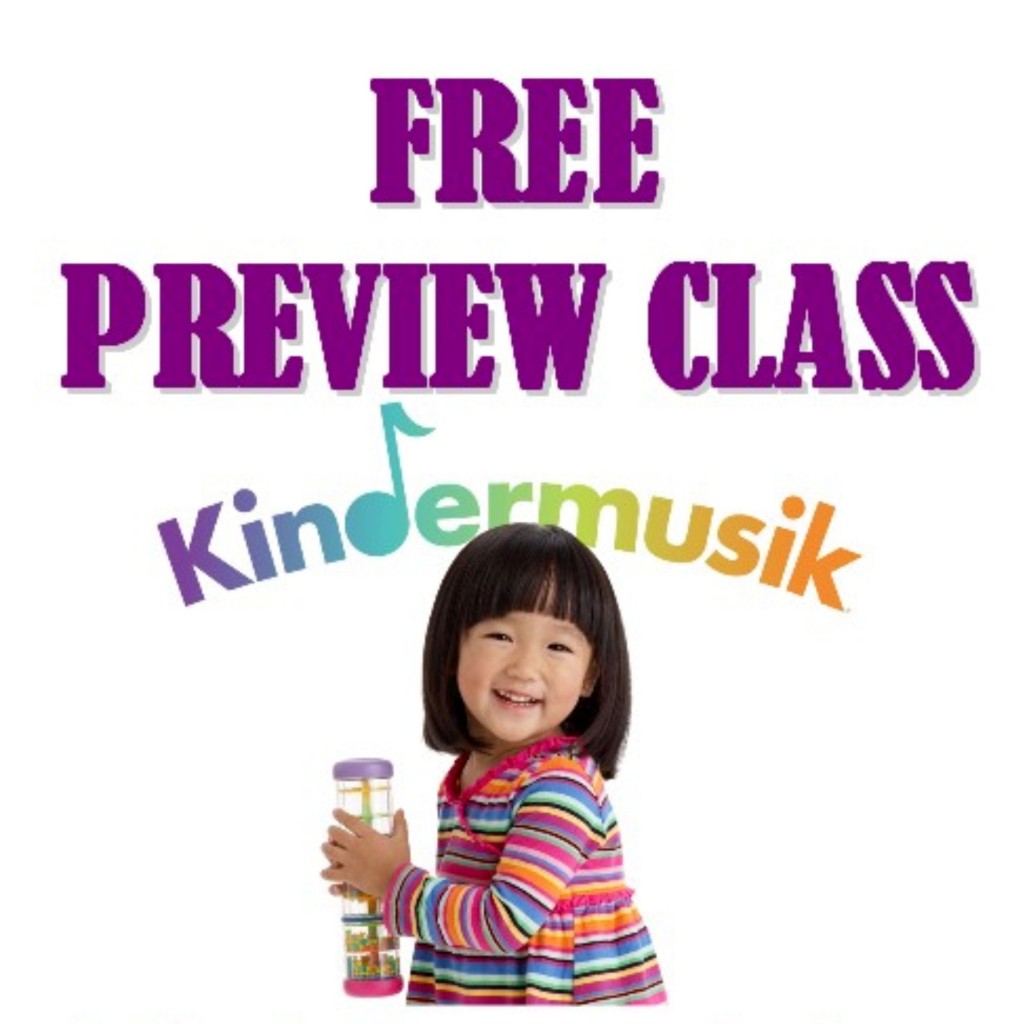 CLASSES AT GROW AND SING STUDIOS BEGIN THE WEEK OF JANUARY 20th, and all locations are open for new families with children newborn through age 7  to preview FREE January 20 – 25, 2014! Reservations are required.
Contact , or call 407.970.2774, and you'll be matched up with your class choice or the best class for you to preview based on your child's age and where you live!
FREE PREVIEWS AVAILABLE AT ALL PARTICIPATING STUDIO LOCATIONS LISTED AT GROWANDSING.COM/LOCATIONS (does not apply to playdate only locations). Piano lesson previews available as well at our East Orlando piano studio. Learn more at www.growandsing.com.
Do you know about our NEWBORNS ARE FREE OFFER? We offer free tuition to our Kindermusik to families with babies that are under 5 months old. Once baby turns 5 months tuition is then charged. You can read all about our offer here: https://www.growandsing.com/classes/newborns-free/. As that information explains, families are still responsible for purchasing the required home materials that Kindermusik requires us to provide you which includes a CD's, books, and instruments so you can enjoy activities at home quietly with your baby when you aren't with us. Basically in summary, we "scholarship" newborns, but Kindermusik doesn't for materials. Once your baby turns 5 months, tuition charges begin should you want to continue with your Kindermusik class experience. Feel free to contact us if you would like to claim one of these spaces!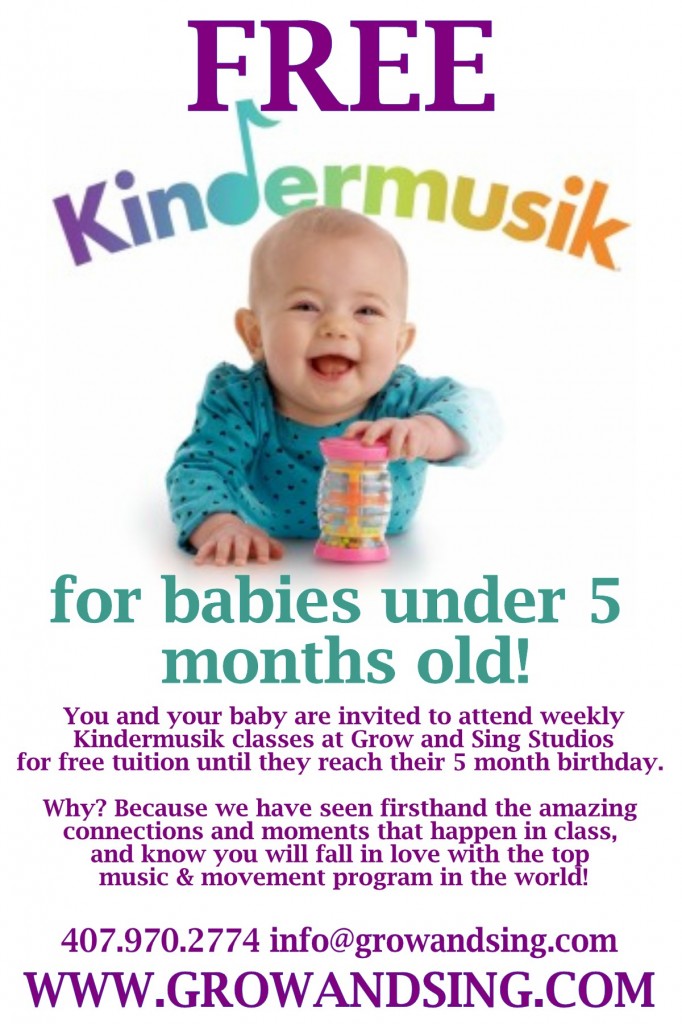 We also have really fun Kindermusik playdates coming soon (first one is January 14th!). Theme is DRUM CIRCLE! Click here for more information on Kindermusik Playdates. Please note, free previews are not available for playdate events. These require registration and payment. However, check out a great deal at groupon!
We can't wait to meet all our new families!
Happy New Year!