Newborns are FREE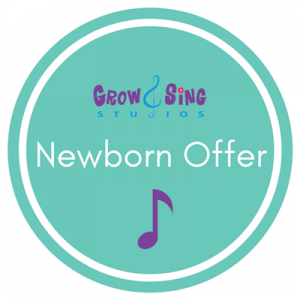 A Gift for You and Your New Baby!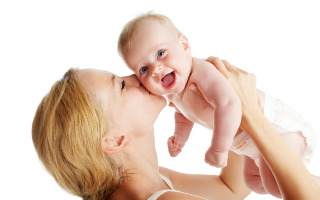 Congratulations on your new arrival! We know it's hard to predict if your new baby will stay awake long enough to make it through class, and we know parents are wondering if they will benefit from it at such a young age. We understand your concerns!
We however, have seen firsthand the amazing effects that music and bonding in Kindermusik has had with families of newborns, and we invite you to come experience it at No Tuition Charge! Why? We know that in the early months of life, you need time with other parents. Our classes not only provide that social opportunity for you, but endless tools you can use at home to enrich your baby's development, and your family life as a whole.
Our policy is that if your baby is in their first 4 months of life, tuition is FREE. Once they reach 16 weeks and beyond, future tuition will be charged ($68 per month) and they'll become a paid member.
Grow and Sing Studios guarantees 2 of these newborn spaces in each class on a first come, first serve basis. We can honor more per class if we are not at capacity with paid registrations. Those that claim these newborn spaces are required to still purchase the Kindermusik kits all registrants purchase and receive (includes home music, book, instrument) in order to experience the program fully with an at home experience during the week when not in class.
To reserve your free space in a Kindermusik Foundations baby class, please use our contact form and check the box next to "I would like to learn more about the Free Newborn offer".  We look forward to meeting your family.
Contact Us