About Us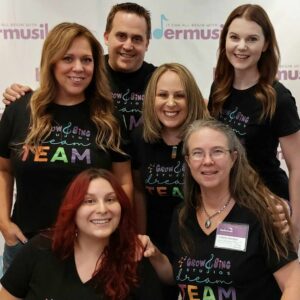 Our accredited, skilled and caring teaching staff is fully dedicated to delivering your family the highest quality and most enjoyable experience possible. Our goal for each and every class is to lead you through an enriching experience with care and compassion. All of our Accredited Kindermusik Educators are background checked and participate in ongoing professional development to ensure curriculum in class is always new and exciting! Our staff are all wonderful musicians and teachers, and we truly LOVE what we do. Together, for 16 years running, we have achieved Kindermusik Top Program Status, and we are currently in the top 1% of Kindermusik teams worldwide. We have also been awarded Kindermusik Brand Ambassador. Come experience one of the best! All of our educators are Covid-19 vaccinated. We can't wait to see you in class! View our press release.
View Article in Playground Magazine

---
---
Holly Lesnick
Founder/Owner/Director
20 Year Accredited Kindermusik Educator
Kindermusik University Coach for Kindermusik International Corporate
Click to listen to Holly's story
Holly Lesnick has had a love for music her entire life. She is a graduate of Florida State University School of Music in Voice, and holds a Bachelors of Music in Music Therapy with a minor in Psychology. Holly is a Licensed Kindermusik Educator and Founder/Owner/Director of Grow and Sing Studios. She has been teaching Kindermusik classes since November, 2002, and has loved every minute of it. Her studio has achieved the Kindermusik Top Program award for many years from Kindermusik International. Her program has won countless awards including Best Music Class and Best Party Entertainer in the Orlando Nickelodeon Parent's Picks Awards, Family Favorite Music Studio by Playground Magazine, and Best Music Class, Best Music Lessons, Best Party Entertainment and Best Photobooth in the Macaroni Kid Gold Daisy Awards. Most recently Holly was recognized as a Brand Ambassador by Kindermusik International.
In addition to leading an amazing team of Kindermusik Educators at Grow and Sing Studios, Holly is a Kindermusik University Coach for Kindermusik International Corporate, training brand new Kindermusik studio owners all over the world.
She is the co-creator of the DVD "Connect Through Music" which was a program embraced by libraries nationwide. Her mission is to reach as many families as possible with Kindermusik. Holly has previously worked as a Music Therapist, Activities Director and Private Vocal Instructor, sharing her high energy and love for music with high quality leadership, guidance and education.
Holly is a proud mother of two children who sincerely believes in the value of early childhood music education. She looks forward to continuing her Kindermusik journey for years to come while spending the rest of her time at home raising her daughter Anna and her son Aiden. She is honored to be part of such an amazing program and a large international network of licensed Kindermusik educators.

---
Will Lesnick
Co-Owner
Private Piano Educator
Will Lesnick has always had a love for music. He started learning piano at the age of 6 in Miami, FL. He has 9 years of traditional piano training and he also plays saxophone (alto and tenor) and bass clarinet. Will has played in various marching, concert and jazz bands throughout the years. Will is a graduate of Florida State University and was a member of the Florida State University Concert Band playing bass clarinet. He also played alto saxophone in the Valencia Community College Jazz Band in Orlando, FL. He is husband to owner/director of Grow and Sing Studios, Holly Lesnick, and is a proud dad to their two children Anna and Aiden. Will has worked behind the scenes at Grow and Sing Studios for many years (if you've ever called us, you've spoken to Will) and has proudly built an exceptional studio of students by expanding his skills and creativity teaching piano to children through adults. Will has been described as an incredibly patient, adaptable and gentle teacher and he strives daily to customize lessons so they fit the needs of each student.
Words from a parent of one of Will's students: "It's hard to imagine a piano teacher as patient and easy-going with kids as Will is. He helps them focus, makes it fun, and they always are excited to come back! We drive over an hour for piano lessons… it's totally worth it."
---
Lisa Petko
Accredited Kindermusik Educator
Click to listen to Lisa's story
Lisa was influenced by music at a very early age. Family gatherings seemed to always end up at the piano with voices blending in perfect harmony. She majored in Music Education in College, Vocal emphasis, and trained at Yamaha's Music In Education Program. She sings, plays the piano and ukulele. Lisa taught a granted position to a local inner-city school through VH1's Save the Music Foundation. While teaching MIE curriculum to Pre-K-1st graders, she developed a passion for teaching "little" ones music. Through this program she saw firsthand the positive effect music can have on a child's overall development and education. Lisa is a wife and mother of two beautiful children, Caleb, and Hannah. She and her husband are Associate Pastors of a local Church where she Leads Worship and loves to teach the children how to use the "Fine Art's" in Ministry.
---
Grace Warren
Accredited Kindermusik Educator
Office Assistant
Grace is a performer and music educator from Ames, IA. She graduated magna cum laude from Iowa State University where she earned her Bachelor's Degree in Music with an emphasis in Vocal Performance. Since relocating to Florida, she has taught private lessons and group classes for voice, piano, and musical theatre in addition to working in children's entertainment as various princesses, and even a queen. You may see Grace in class leading you as a skilled Kindermusik teacher as well as communicate with her behind the scenes as our office manager. Grace is thrilled to share the joy of music with the newest generation and their families at Grow and Sing Studios.
---
Marisol LaBoy
Accredited Kindermusik Educator
Click to listen to Marisol's story
Music has been Marisol's life passion since she was a little girl. She began singing and performing at the age of 5. She has always had a love for children and teaching them, and received her BA in Education in 1996 and then an MA in Teaching English Language Learners in 2009. Having been an Early Childhood educator since 1997 and an Elementary School teacher since 2007, Marisol has always been able to incorporate music, movement, and singing into her lessons. She is an avid entertainer having performed in bands, musical theater, plays, stadium events, theme parks, and resorts. Locally, you may find her singing with Music for Melons (a non-profit organization that raises money to fight breast cancer), acting and singing in community theaters like Breakthrough Theatre of Winter Park, or performing at Disney. Being a Kindermuisk teacher has brought all of Marisol's experiences and passions full circle; and she is overjoyed for you and your child to be a part of the Kindermusik experience and the Grow and Sing Family, too!
---
Stefany Rodriguez
Accredited Kindermusik Educator
Stefany Rodriguez is a classically trained musician, who developed her love for the arts in her gorgeous island, Puerto Rico. For her, Music is therapy, therefore including it into her daily life is crucial! Stefany started her training at La Libre de Musica, where she learned many skills, some being Music Theory, Violin and Voice. On the island, she performed in musicals such as Les Miserables and in various vocal and instrumental ensembles. As an actress she performed in various plays, her favorite being Oedipus Rex. Stefany moved to Orlando and obtained a degree in Theatre from the University of Central Florida.
Stefany's passion for teaching children began when she taught her little brother all she knew about singing. Stefany started her teaching journey as a Traveling Teaching Artist teaching everything from from Theory, Music Appreciation, Movement, as well as directs Vocal and Violin ensembles. Stefany Rodriguez believes in inspiring musicians to not only play what is written, but to truly take in and whole-heartedly feel what the music is trying to teach them. This to her, means her student is a well-rounded artist, and an emotionally aware human, which is why she is so excited to be part of the Grow and Sing family! Starting this process in early education through Kindermusik is the perfect foundation. Let's heal the world together, one song at a time!
---
Jadyn Johnson
Accredited Kindermusik Educator
Jadyn Johnson has been making music since before she could talk. Born into a musical family in Denver, CO, she knew her life's purpose was to spread music to as many people as possible. She received her degree in Music Education with an emphasis in voice from the University of Nebraska- Lincoln. She went on to teach 1st-12th grade general and vocal music in a small-town school in Nebraska for 2 years. She has decided to take a break from teaching in the public school system and is thrilled to be a part of the Virtual Grow and Sing team! Jadyn currently sings in an international gold medalist barbershop quartet called Adrenaline. Singing in this group has provided her opportunities to teach young singers and perform all over the country!  She looks forward to making music and memories with you!
---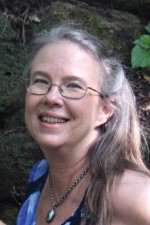 Debbie Mondale
Accredited Kindermusik Educator
Debbie Mondale grew up in a musical family. Although quite timid in her youth, she found involvement in choirs and musical theatre was a wonderful process to break through that anxiety and discover her true passions. At Utah State University, she acquired dual Bachelor degrees in Music Therapy and in Psychology. Debbie worked with adults with disabilities in several group homes across Utah, bringing connections to these folks through music. When Debbie had her baby it changed her life's direction to enhancing families with young children through music.
Debbie found Kindermusik to be the absolute best process through their well-researched and tested curriculum. Debbie began teaching in 1998 in Utah. In 2000 she arrived in Lakeland, FL, and has been facilitating ongoing Kindermusik classes as an accredited Kindermusik educator/owner of Top Progarm, Music Connections. As a parent of two unique and neurodiverse children, Cora and James, she is committed to learning more about the neuroscience of child development for ALL types of children, at all stages, and experimenting with how to actually apply that knowledge as a parent and with her Kindermusik families. In 2021, the needs of her parents and family redirected her again to a more balanced family/work schedule.
Ms. Debbie is excited to become a member of the Grow and Sing Studios team and continue her passion part time teaching as an in-person substitute, virtual classes and also sharing some wisdom she has gained through blog articles and videos.
---
Rachael Joachim
Co-Founder
Rachael Joachim's affinity for children and their development match her love of music. She earned her Bachelor's in Music Education and Voice from Florida State University. Rachael is currently a music teacher of elementary music in Orange County. Rachael is a co-founder of Grow and Sing Studios. She has seen firsthand the impact musical activities have on such an early age by bringing her two children to Kindermusik classes since they were infants. She began teaching Kindermusik classes in January 2004 and while she is currently not an active educator for our studio, she is always considered a team member of Grow and Sing as her work as a founder of our studio was the foundation of all our successes. We are filled with gratitude that Rachael was part of helping Grow and Sing Studios begin.
---