Preschool Music Classes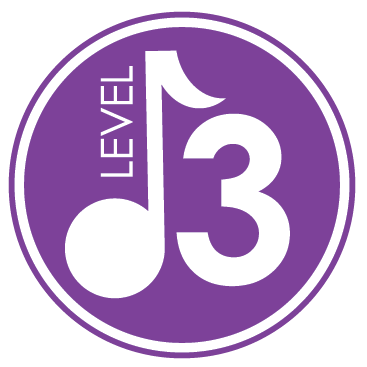 Age Range: 3 – 5 years
Class Length: 45 minute class with caregiver
Session Length: Held once a week with scheduled breaks (see calendar at bottom of page)
First 35 – 40 minutes are teacher/children only. Caregiver and siblings join in the last few minutes of class for sharing time.

Pricing
Option A – $68 per month for our school year monthly subscription, which guarantees your space through May and includes all Kindermusik Kits. Our ongoing enrollment School Year Monthly Subscription includes 30 classes (plus weekly secondary classes which are first come first serve) goes from September – May. Become a monthly subscriber at any time.
Option B – 15 classes pay in full – $272.00 for Fall and $272.00 for Spring.
Dual Enrollment Deal: Sign up for 2 or more primary classes or children, get $25 off!
Please note that any multiple class or child pricing (along with any other deductions that need to be made as per your note during registration) listed above will be adjusted AFTER you enroll. We review all registrations prior to any charges being made. Our system computes classes on the full price basis only and we adjust for you after we receive! Thank you! 
Description
Kindermusik Level 3 is designed for active, energetic, enthusiastic, and imaginative 3 to 5 year olds and encourages socialization, sharing, and participating in musical group activities. Level 3 classes are designed to engage preschoolers' natural love of music and activate their imaginations, while developing their growing language and social-emotional skills. Parents and siblings are invited to participate in the last few minutes for Sharing Time of the 45-minute class.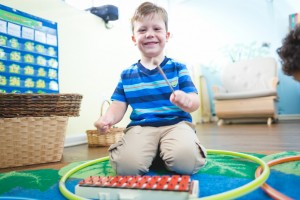 What a Child Will Experience in Class:
Pretend Play — Pretend play activities are integrated with music, vocal development, storytelling, listening, movement, and literacy aspects of each class. When based upon a child's real life experiences, pretend play helps develop language, sensory, motor, and cognitive skills.
Musical Variety and Singing — Activities include a mixture of musical genres and styles and provide a setting for children to explore their many voices and to use a "singing voice." Singing helps with memory and recall, physical development, creativity, and socialization.
Storytelling and Literacy — Each class is built on the development of a story, so you'll hear preschoolers search for the word to say what they mean and try to keep up with their busy minds, emerging wants, needs, likes, and dislikes.
Parent Involvement — Preschoolers are learning to be self-sufficient in a group setting of peers, while many times still needing the emotional security provided by a parent. The preschooler experiences both in Kindermusik Level 3. Caregivers participate in the last few minutes of class. Plus the Kindermusik Kit ensures the learning continues at home with each child's best teacher—the parent!
ONGOING ENROLLMENT OFFERED DURING OUR SCHOOL YEAR WHICH IS SEPTEMBER – MAY.
CLASSES ARE OPEN FOR ENROLLMENT. CHOOSE SUBSCRIPTION FOR $68 PER MONTH (8 PAYMENTS), AND THIS CLASS TAKES YOU THROUGH MID-MAY! WE ARE HAPPY TO PRO-RATE IF JOINING MID MONTH.
We welcome registrants even after the semester begins as long as there is room in the class you want to join. Fees would be pro-rated at that time. 
Class size is limited to ensure the highest quality experience. 
Parents and siblings are invited to participate in the last few minutes for Sharing Time of the 45-minute class.