Free Preview Class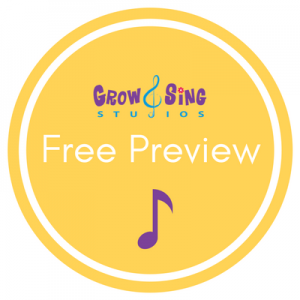 Welcome new families!
Have you experienced a Kindermusik class with Grow and Sing Studios? If you haven't, we would love for you to join us for a free class OR be discounted the value of one class per child when you register.
Weekly classes are offered in many of our locations around Central Florida including UCF/East Orlando, Oviedo/Winter Springs,  Downtown Orlando, Winter Park, Lake Nona, Winter Garden, Dr. Phillips and Port Orange.  Winter Springs and Sanford are by request (if you have a group of friends who want a class, or want to host a class)! Our playdates are available as well. We are "traveling minstrels", so our classes are offered at different locations around town throughout the week. Please note that Free Previews are not allowed for our Kindermusik Playdates as those are one time themed events. Free Previews welcome in all other classes barring space is available.
School year classes are held starting end of August through mid May (30 weeks) and Summer classes run in June and July (6 weeks).
A RESERVATION IS REQUIRED TO ATTEND A FREE PREVIEW. This is so we never overfill our classes, and so the educator for your chosen class knows you are coming and can plan accordingly! Please contact us for further assistance by letting us know your child's age, and location preference(s). Since school year class enrollment is ongoing, and many classes do tend to fill up (classes do not exceed 12 children), we offer the option to secure your space in a particular class, and be discounted the value of 1 class ($13.80) per child in lieu of your free preview class. Should you choose to take this option, simply enroll now , enter new family class discount in the "additional information" field that you would like to take this discount option, and we will adjust your payment prior to your credit card processing (we review all registrations prior to charging). If you prefer to preview, please contact us and we'll let you know if space is available in your chosen class. We look forward to meeting you.
Reserve Your Free Preview Class
Enroll Now with New Family Discount ($13.80 per child)