Music for Aardvarks with Mr. Richard

Age Range: Newborn – 7 years
Class Length: 45 minute class with caregiver
Session Length: Held once a week for 5 weeks (2 sessions , A and/or B)

Pricing
1 child: $95
2 children: $150
DUAL ENROLLMENT DEAL: Register for both First and Seconds sessions, get $25 off!
Each session includes a CD of new music!
Dual Enrollment Deal: Sign up for 2 or more classes or children, get $25 off!
Please note that any multiple class or child pricing (along with any other deductions that need to be made as per your note during registration) listed above will be adjusted AFTER you enroll. We review all registrations prior to any charges being made. Our system computes classes on the full price basis only and we adjust for you after we receive! Thank you! 
NEW CLASSES FOR FALL 2016 ARE POSTED. MR. RICHARD WILL BE IN WINTER PARK ON MONDAYS!
Description
Kids' Music Class that Really Rocks!!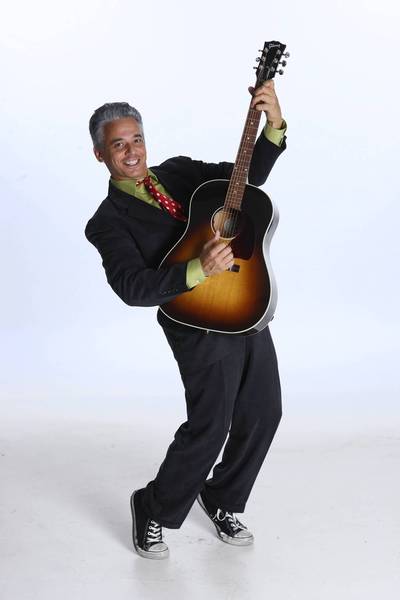 Music for Aardvarks is an alternative to the traditional music class for kids. The program was created in 1997 in Brooklyn, NY by rock composer/musician and father of three, David Weinstone, and has been popular in NYC ever since. Music for Aardvarks is distinct from other children's music programs in that all classes are based around Mr. Weinstone's original songs, rhythms, and chants. In an exhilarating range of musical styles, Aardvark songs reflect and celebrate the lives of kids growing up today. The music is innovative, intelligent, and irresistibly appealing to both kids and their parents. These informal, less structured, spirited classes incorporate sing-a-longs, puppet play, free-form dance breaks, and instrumental jam sessions. It's an interactive musical party that the whole family can get excited about!!
We are proud to include this program in our list of offerings led by the amazing Richard Peeples, aka Mr. Richard,  who is brings his talents as a songwriter, child entertainer and storyteller to this amazing class for the families in Orlando.
Plain and simple, Music for Aardvarks, is great music!! Parents love the songs as much as their kids do, so time together listening, whether it be during classes, riding in the car, or dancing around the living room is always more meaningful and fun!! Join Mr. Richard and Grow and Sing Studios as Music for Aardvarks rocks Orlando!
Each session will feature NEW CLASS MUSIC!
Class Registration
| Starts | Ends | Session | Class | Day | Time | Class | Location | | | |
| --- | --- | --- | --- | --- | --- | --- | --- | --- | --- | --- |