Newborn/Baby Music Classes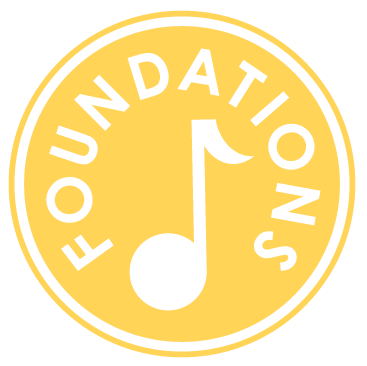 Age Range: Newborn – walker (approx 12 months)
Class Length: 45 minute class with caregiver
Session Length: Held once a week with scheduled breaks (see calendar at bottom of page)

Pricing
Option A – $68 per month for our school year monthly subscription, which guarantees your space through May and includes all Kindermusik home materials. Our ongoing enrollment School Year Monthly Subscription includes 30 classes (plus weekly secondary classes which are first come first serve) goes from September – May. Become a monthly subscriber at any time. 
Option B – 15 classes pay in full up front – $272.00 for Fall and $272.00 for Spring.
Dual Enrollment Deal: Sign up for 2 or more classes or children, get $25 off!
Please note that any multiple class or child pricing (along with any other deductions that need to be made as per your note during registration) listed above will be adjusted AFTER you enroll. We review all registrations prior to any charges being made. Our system computes classes on the full price basis only and we adjust for you after we receive! Thank you! 
Description
Kindermusik Foundations, for children newborn to walking, incorporates the most current research on early childhood development and provides families a special place for learning and connecting with other parents and babies through music and movement. Our Foundations classes offer a sensory-rich yet caring and gentle environment where babies can explore and react to new sounds, sensations, objects, and movements. Classes include instrument play, scarves, dancing, singing, rocking, massage, exercise, drumming and SO much more!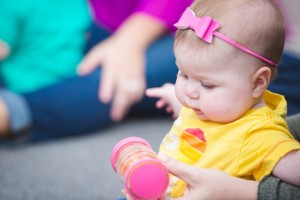 What a Parent and Child Will Experience in Foundations Class:
Variety of Music — Musical diversity builds strong neural in a baby's forming mind, which is why each Kindermusik semester contains an array of styles, sounds, and genres.
Instrument Play — Age-appropriate experiences with child-safe instruments enhance a sense of rhythm and steady beat, develops a keen awareness of the distinguishing qualities of sound, and encourages spontaneity and creativity.
Dance — A classroom full of baby and adult pairs dancing together helps a little body develop the muscle strength needed to crawl and walk and helps a little heart to fall in love with the sheer joy of responding to music.
Together Time — A Kindermusik class is truly the essence of "quality time," offering the parent a place to create special memories with their child, gain new insights into their child's development, and nurture their child's natural love of music.
Expert Advice — A Kindermusik Educator explains "what-to-watch-for" every step of the way and how each activity enhances a child's complete development.
Learning Continues at Home — With the Kindermusik materials, the learning continues at home with the child's best teacher—the parent!
FAQ:
What class should I enroll in if my baby is just about 12 months but isn't walking yet?
Kindermusik classes are arranged more by developmental stage, not numerical age. If your baby isn't walking yet, enroll in Foundations. As soon as the walking milestone happens, you'll be invited to "walk on up" (or graduate) to the Level 1 class. The idea is for Level 1 to be all walkers and Foundations to be all non-walkers.
ONGOING ENROLLMENT OFFERED DURING OUR SCHOOL YEAR WHICH IS SEPTEMBER – MAY.
SCHOOL YEAR CLASSES ARE OPEN FOR ENROLLMENT. CHOOSE SUBSCRIPTION FOR $68 PER MONTH (8 PAYMENTS), AND THIS CLASS TAKES YOU THROUGH MID-MAY! WE ARE HAPPY TO PRO-RATE IF JOINING MID MONTH.
We welcome registrants even after the semester begins as long as there is room in the class you want to join. Fees would be pro-rated at that time. Class size is limited to ensure the highest quality experience.
INTRODUCING OUR "BABIES 4 MONTHS AND UNDER ARE FREE OFFER!"
Click here to claim your free classes for your newborn!
At Home Materials include: 2 Baby's Literature Books, 2 instruments, 2 Home CDs, 2 Art Banners and 2 carry bags.