Group Piano for Young Children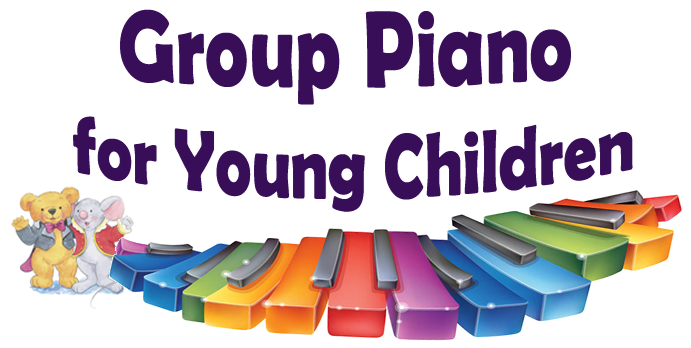 Age Range: 4 – 6 years
Class Length: 40 minute class without caregiver
Session Length: Held once a week with scheduled breaks (see calendar at bottom of page)

Pricing
Option A – $68 per month for our school year monthly subscription, which guarantees your space through May 2018 and includes all materials. Click here to read about this option and its many perks. Become a monthly subscriber at any time.
Option B – 15 classes pay in full up front – $272.00 for Fall and $272.00 for Spring.
Dual Enrollment Deal: Sign up for 2 or more classes or children, get $25 off! Please note that any multiple class or child pricing (along with any other deductions that need to be made as per your note during registration) listed above will be adjusted AFTER you enroll. We review all registrations prior to any charges being made. Our system computes classes on the full price basis only and we adjust for you after we receive! Thank you! 
Description
We are proud to offer the Music for Little Mozarts Piano Class. This curriculum was written to provide appropriate piano instruction for four-, five-, and six-year old students while simultaneously developing listening skills. The series was designed to provide a balance between the discipline necessary for playing the instrument and the enjoyment one gets from the process of music-making while catering to their energy level. The class centers around the story of Beethoven Bear and Mozart Mouse as they learn about music and the use of the stuffed animals in the actual piano instruction brings the story to life.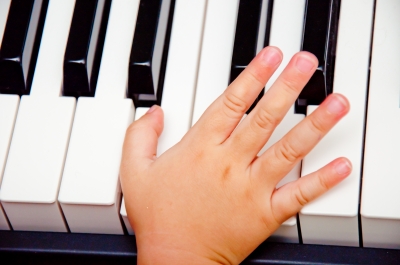 Skills taught in the course focus on keyboard technique, listening, pitch matching, singing, rhythm and music appreciation. Children will play pieces at the piano throughout each class.
Parents are invited to participate at the end of class and share in the learning process at home.
Each class will include a variety of activities chosen from keyboard technique, singing, music appreciation, coloring, movement, activities with magnetic/dry erase board, listening and rhythm activities. The activities that occur in the class are structured to take into consideration the young child's small hands and limited attention span.
We are finding that families are looking for piano lessons for their young children who aren't quite ready to sit for a 30 minute private piano lesson. We are now proud to offer this class to fill the need for families of young children and will guide them to private lessons when they are ready. If your four to six year old is eager to learn new skills, enjoys learning with friends and loves music with boundless enthusiasm, this is the perfect class for them!
Monthly payment includes piano curriculum books for home and class use.
Students in class will be offered the opportunity to perform in our December and May/June piano recitals.
This is a piloted class for Grow and Sing Studios. We will start this off by offering class at our home studio near UCF. If the desire to add additional locations grows, we'll be open to expanding our group piano class offerings.
THIS CLASS IS OFFERED DURING OUR SCHOOL YEAR WHICH IS SEPTEMBER THROUGH MAY. CLASSES ARE OPEN FOR ENROLLMENT. CHOOSE SUBSCRIPTION FOR $68 PER MONTH (8 PAYMENTS), AND THIS CLASS TAKES YOU THROUGH MID-MAY!
Class Registration
Click enroll now links for payment terms.
Class size is limited to ensure the highest quality experience.