Thank you for supporting our small business.
Here are some updates on how things are going. :)
THANK YOU!

We are so grateful for all the support and love we've received this year! Just this year Kindermusik International awarded us with our 8th Conductors Circle Maestro Award which places us in the top 1% of over 5000 Kindermusik Programs worldwide! We also won Favorite Music Class, Music Lessons and Party Entertainment in the Macaroni Kid Gold Daisy Awards. Most recently Playground Magazine recognized us as Family Favorite Music Studio. Check out their latest issue to see all the areas we won this award! 

OUR PHOTOBOOTH ROCKS!

This December marks our first year with our photo booth service FunBox Photos! In that year we have helped rock the house at parties, charity events, corporate events, galas, schools, Bar/Bat Mitzvahs and so much more. Our reviewsspeak for themselves, so check out what our customers have been saying about our service, our awesome booth and all the features we offer. Funbox Photos was awarded a Best Photobooth and New Business Gold Daisy Award by Macaroni Kid! Be sure to check out our offer at the bottom of this email. 

OUR EVER GROWING PIANO STUDIO

This year has been an incredible year of growth for our East Orlando Simply Music piano studio. These amazing lessons taught by Will Lesnick are offered in our home studio right near UCF. Will has been recognized as an educator who adapts every single lesson to the needs of the student. Parents have said he has the patience of a saint and they can't believe the results they've seen. We now have more students than ever and can't wait to see them perform in our Winter recital.  Interested in a free trial lesson? Contact us.

OUR TEAM

We are truly blessed with anamazing, dedicated staff who has truly embraced the definition of teamwork this year. They are all completely devoted to providing the very best experience for your family each week, and pour their hearts into every note they sing! Get to know them on our YouTube Channel.

MUSIC FOR AARDVARKS WITH MR. RICHARD 

We are so excited to announce that Mr. Richard's Music for Aardvarks classes are back at Grow and Sing Studios starting this January in our Winter Park location! 

GROUP GUITAR

"I am so thankful that Holly decided to offer guitar classes for adults. Not only am I able to accomplish a life-long dream but I'm having a great time, in a relaxed atmosphere. These guitar lessons were exactly what I needed in my life. I mean, now I'm THAT girl who can bust out Margaritaville on my 6 string around the campfire!" 

~ Heather Reneau, Owner, Playground Magazine 
$7.50

Class

We have a wonderful offer on our facebook page for any remaining 2015 Kindermusik Playdates!

Good for any December Tis the Season Kindermusik PLAYDATE themed class!
Our award winning birthday parties are the best choice for a home celebration! We come to you, bring all our musical equipment, and facilitate a wonderful musical experience for ALL the guests (adults too!). Click here to learn more. 

Mention #shopsmall when booking and receive 10% off your package 
Our Fun Box Photobooth is up and running and while we knew it would be tons of fun, there is one thing we didn't anticipate…. THE LAUGHTER! As a person who until now has only experienced a photo booth as a guest taking my own pictures with loved ones, it surprised me that I'm gaining just as much joy out of being on the outside working the prop table because I get to hear how HAPPY it makes everyone inside. It's true. The laughter is truly infectious. As a musician, music therapist and founder of Grow and Sing Studios my mission has always been to "connect families through the magic of music", but the truth is, this is just a natural extension because we are connecting PEOPLE through the magic of memories. We hope you will consider our photo booth for an upcoming event in your life. Here are some of the memories captured so far in our FunBox Photobooth! — Holly Lesnick, Director/Owner of Grow and Sing Studios.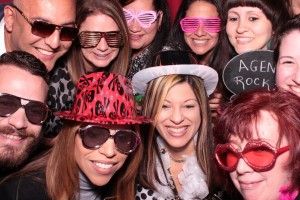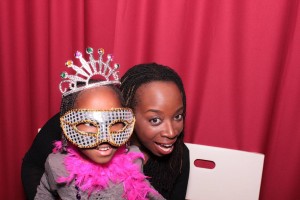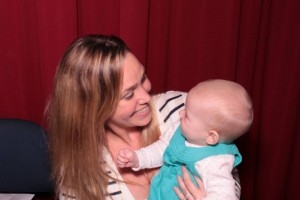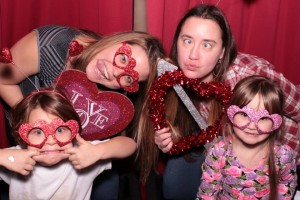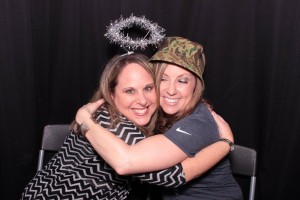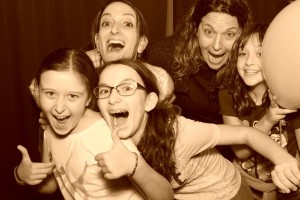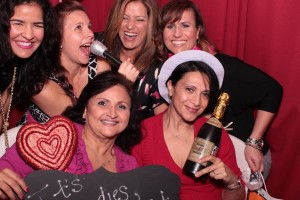 Photo Booth service in Orlando Florida for birthdays, Bar and Bat Mitzvahs, Weddings, Corporate events, celebrations, anniversaries, and any gathering where you would like memories captured and laughter guaranteed.
To find out more, secure a date, or book your event call us at 407.928.6092 or email
www.funboxphotos.com by
GrowandSing.com
Celebrating 10 Years of Connections