Tag:
music classes orlando
Follow AND Interact with us on Facebook, Twitter and Instagram to earn a chance to win a free month of Kindermusik Baby, Toddler, Preschool and Young Child Music Classes in Orlando, Volusia and Osceola (or $60 towards any other Grow and Sing Studios offering including our East Orlando piano lessons)
How to play: This week (Oct. 14 – 20) post a magical musical moment from home, class, piano lesson or a party with #growandsing in your post along with a tag (@) to our page (this is so we see your post!). We will enter ALL posts into a random draw and pick the winner on Sunday 10/20/13 at noon. Feel free to include photos, videos, bonding moments at home, fun class stories, testimonials and more.
Each post this week is an entry so feel free to go HASHTAG /
TAGGING crazy! We may also get inspired to give out a 2nd creativity prize as well! Remember we can only see posts you make public!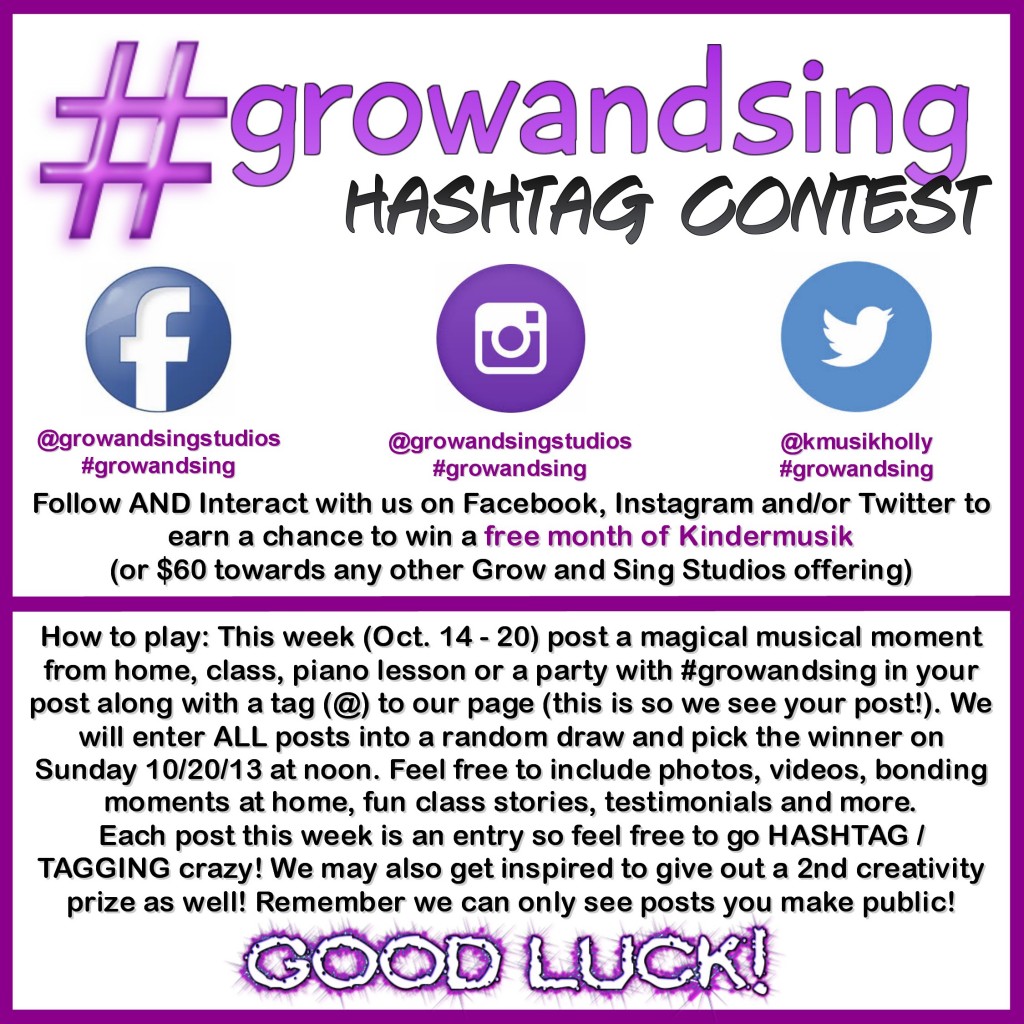 As our friends from up North start to gear up for cold weather, snow boots, heavy jackets and seat warmers, families here in Florida are finding ways to embrace the new "Fall" Season in our 86 degree weather!
Here are some creative ways we get into the spirit here at Kindermusik with Grow and Sing Studios in Florida (just to name a few)!
We play with colorful fabric Fall leaves INDOORS while reading a story about Autumn!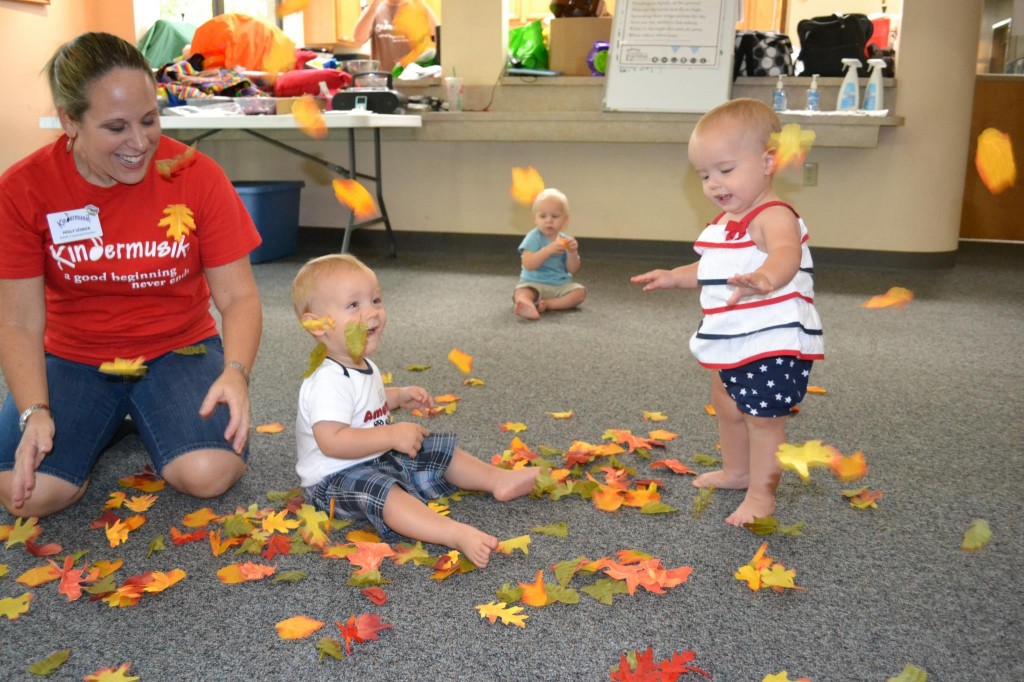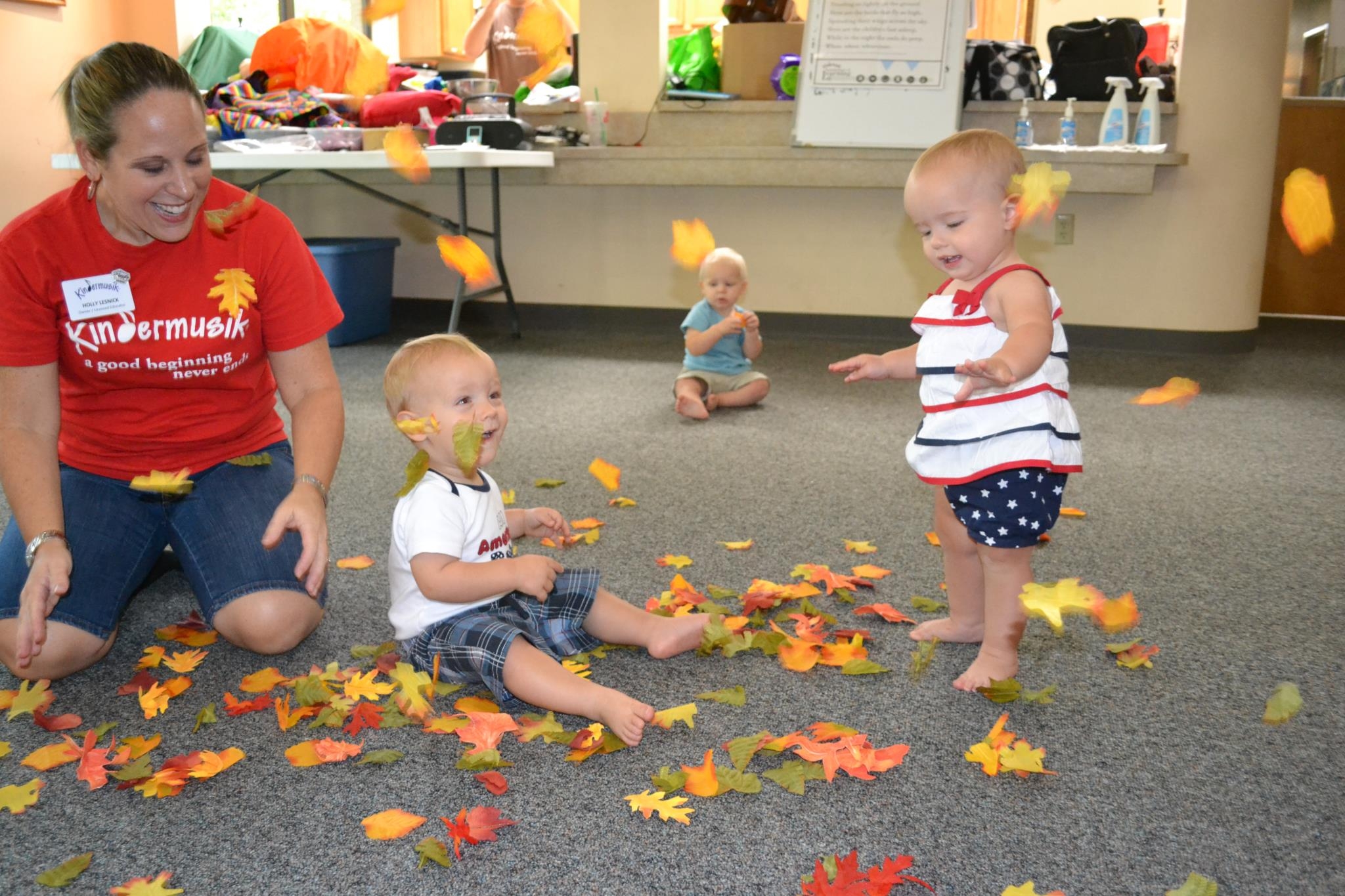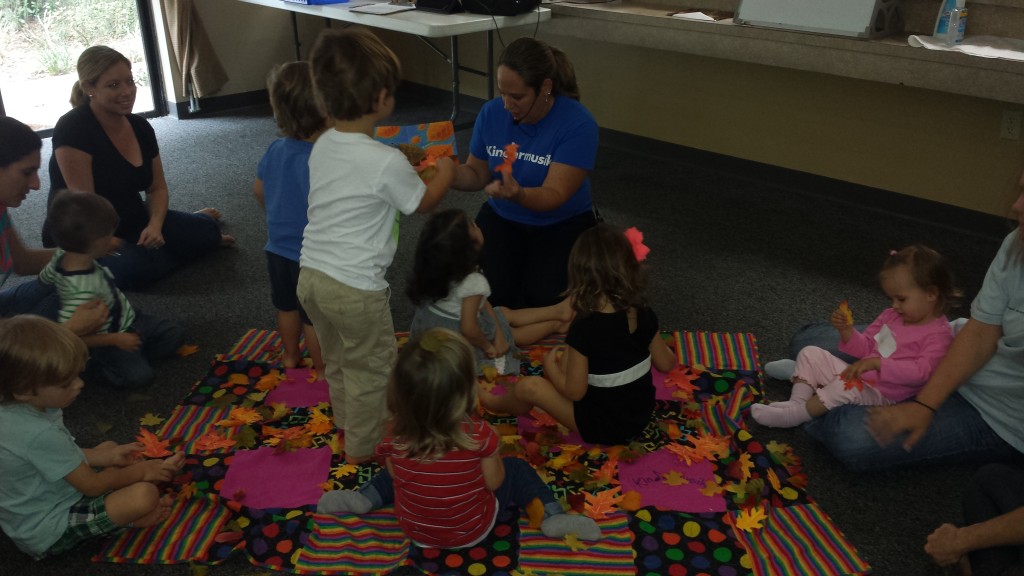 We paint pumpkins!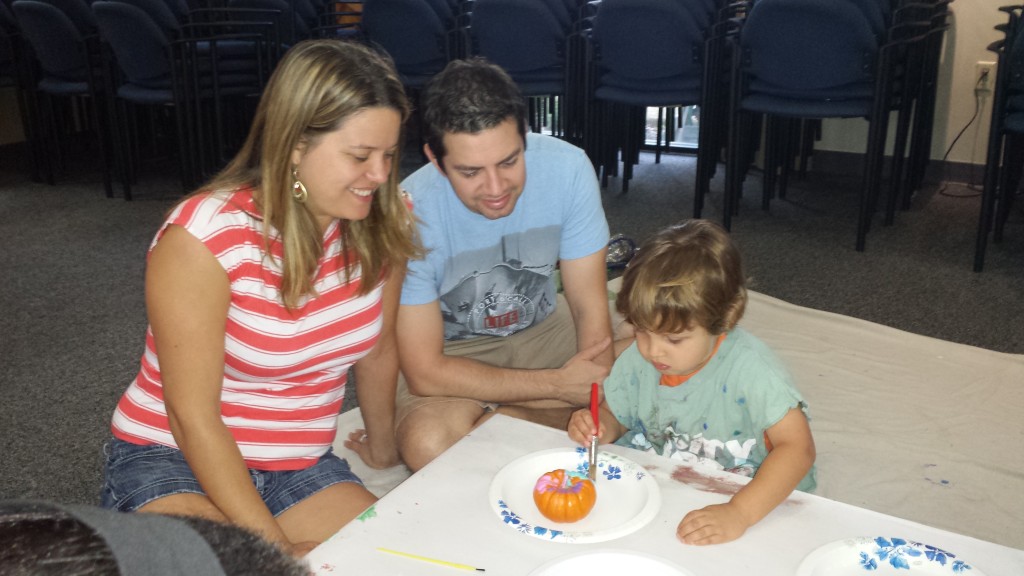 and make them magical with some "magic glitter"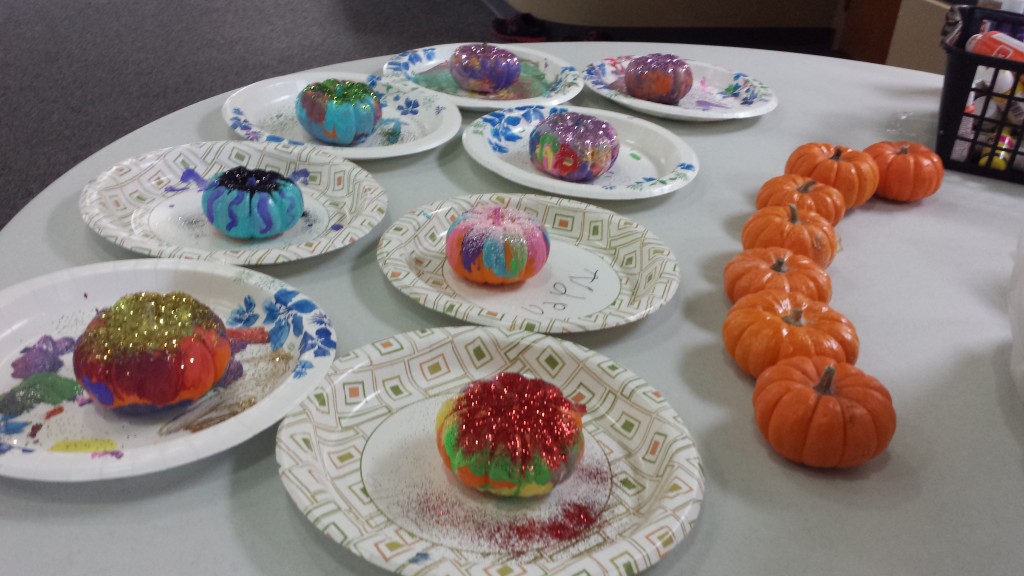 We use black yarn to weave a spider web, and welcome our "itsy bitsy spider" friend!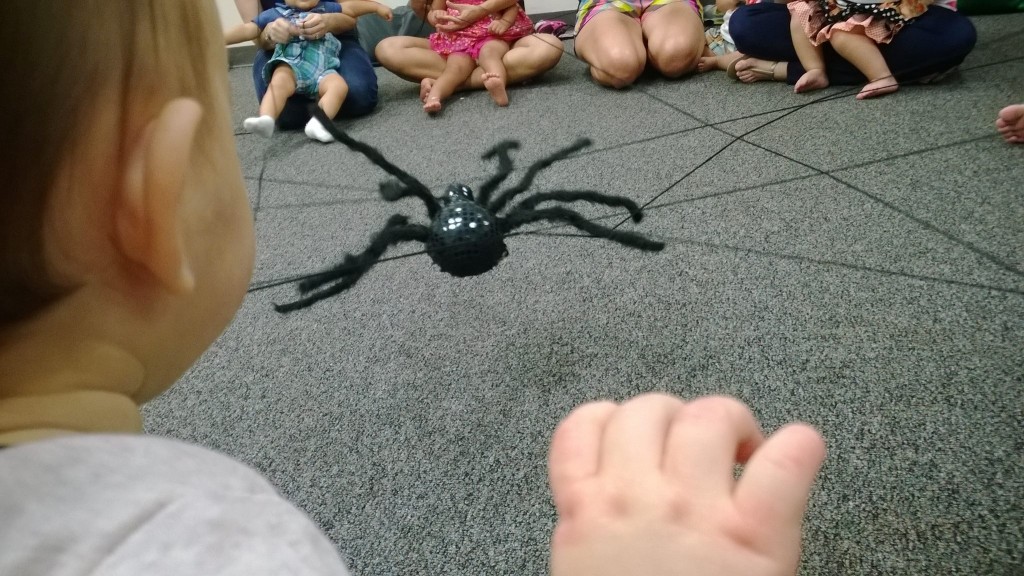 and we gear up for what is bound to be the BEST Costume Week EVER!!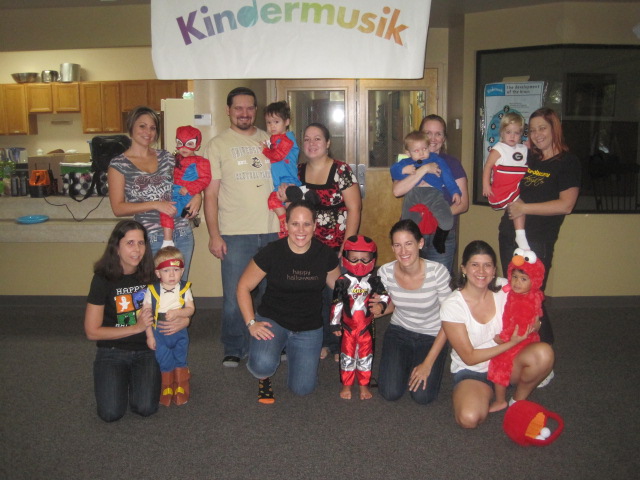 Here's to the start of a wonderful Fall season to friends near and far!
Enjoy this coloring sheet to get you in the spirit! :)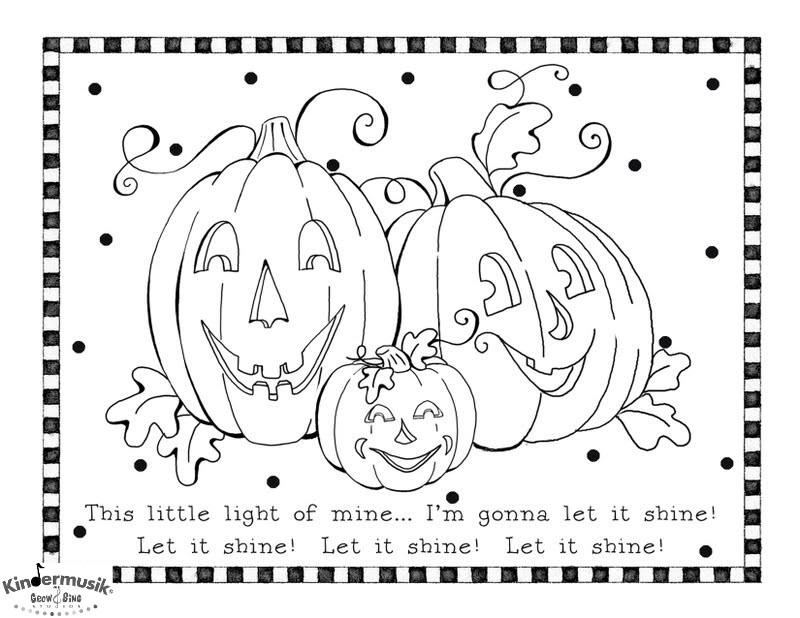 HAPPY HAPPY FALL!
Find out more about our Fall fun:
ITSY BITSY SPIDER KINDERMUSIK PLAYDATES