November 25, 2020

in Business, Covid-19 Update, Kindermusik, Lessons, Mom Blogging, Music Education, News, online classes, Orlando local, Small Business Owner, Small Business Saturday, Virtual classes
Greetings! I want to start by letting you know that practicing gratitude is scientifically proven to increase happiness by 25%. Simply by finding things (even the little things) and stating you are grateful will help you be happy. Not only that, but practicing gratitude also:
Helps blood pressure
Helps heart rate
Builds your immune system
Helps you sleep better and longer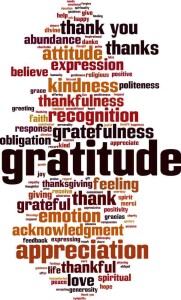 I wanted to start this blog post off with that bit of information because Thanksgiving is truly my favorite holiday. Why? Because it reminds us to practice gratitude, which is something we should do each and every day of the year.
It's been a really rough year. We all know it and we all feel it. However, there are so many blessings, even small ones, that we can feel gratitude for.
Personally, I have had a life filled with a lot of loss. My father passed away when I was four years old of Leukemia. My adopted father passed away when I was in college from a scuba diving accident. It would have been very easy to give up even back then. To NOT have gratitude. To just be sad and dwell on what wasn't good. I'm not going to pretend that every day was happy. I had some bad ones. BUT, in the journey of losing two very important people in my life, I realized even as a young child and then reminded as a young adult how GRATEFUL I am for the days I got to spend with them.  I KNOW that there are SO many people in the world right now working through this same realization. Whether it's loss of loved ones, friends, or even a job they loved. I send you love and peace as you work towards the gratitude for the time you had.
Throughout this pandemic, which has now been 9 months long and really scary, I've had to go back to that space of gratitude. I've had to be intentional each day when I wake up. To look around, take in a breath, and be grateful for another day. Another day filled with breathing, music, laughter, children, nature, animals, amazing co-workers, and yes, binge worthy television (whew thank goodness for Netflix!).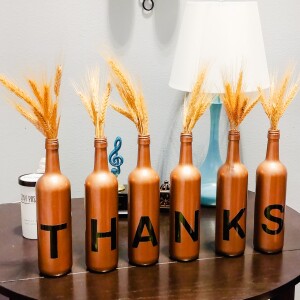 If you are reading this, I want to say THANK YOU. If you are reading this, you are somehow tied into the incredible musical community we have created at Grow and Sing Studios, or tied into me personally. It hasn't been easy keeping our studio going over the last 9 months and it would be SO easy to find the bad things and dwell on that. However, instead, we are currently serving over 100 students between our Kindermusik classes and private lessons and classes. Now that is something to celebrate and be grateful for!!
THANK YOU for believing in us.
THANK YOU for making music with us.
THANK YOU for being in my world.
THANK YOU FOR YOUR ENERGY, INSPIRATION, AND CREATIVITY.
THANK YOU FOR SHARING LOVE.
Happy Thanksgiving!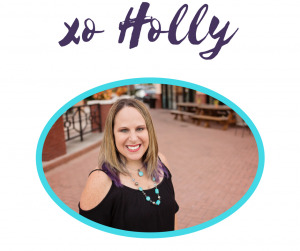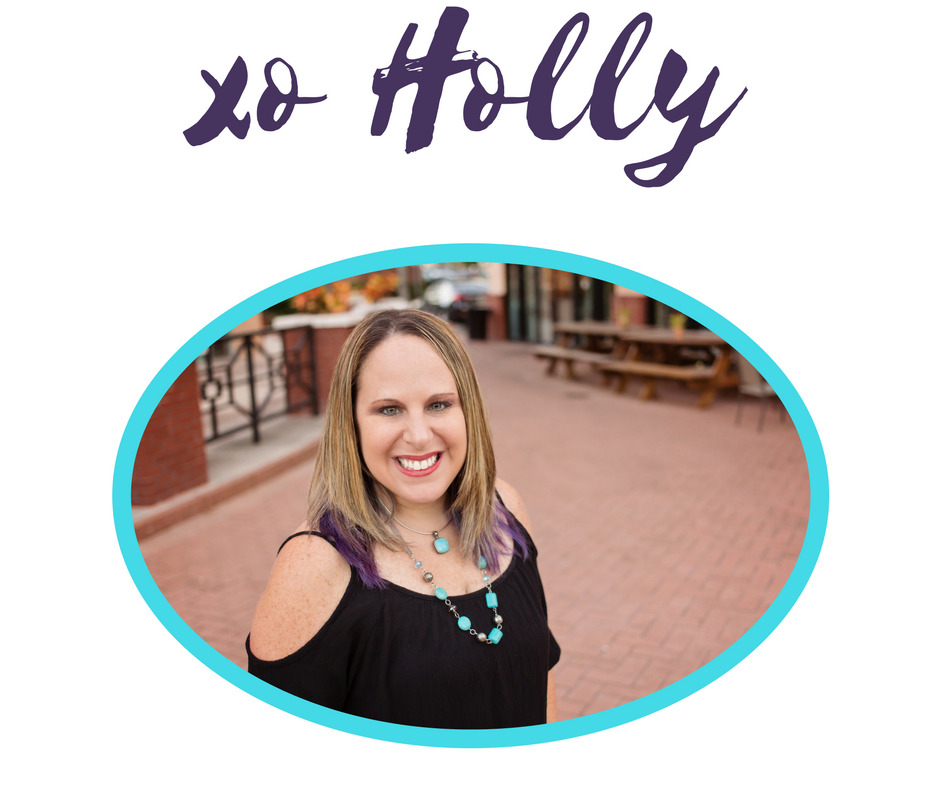 With gratitude,
Holly Lesnick, Owner/Director
Grow and Sing Studios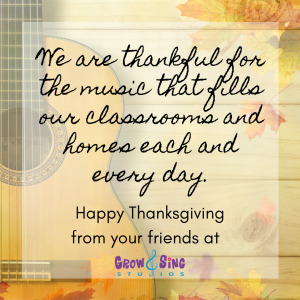 November 16, 2020

in Babies, Benefits of Music, Birthday Party Ideas, Business, Covid-19 Update, December offer, Early music education, Kindermusik, Lessons, Mom Blogging, Mom Life, Mommy and Me, Music Education, new mommy, News, online classes, Orlando local, Parenting, Preschoolers, Small Business Owner, Small Business Saturday, Toddlers, Virtual classes
Hello parenting community!
We know that many of you are eager to get back in person, but as covid-19 numbers go up again, we feel it's best to continue our online programming for the rest of 2020. Our classes and events have not only been AMAZING, but feedback has shown that our unlimited program is helping parents with stress as our classes guide entire families through creative play and bonding. So many families from all over (even England and India!!!) are enjoying Grow and Sing Studios virtual classes. We truly hope you'll give us a try. Of course as soon as we can, we'll be back in person in addition to virtual classes. See below for fun events and ideas!
Welcome to a Sprinkle of Hope. A timeless Kindermusik experience celebrating peace, positivity, and wonder with activities that call for exploration, cooperation, and creativity. As we sing, dance, and make music, we will focus on embracing our individuality while learning from one another.

Friday, November 20th at 11am

$10

Our 'Tis the Season Kindermusik playdate will be a wintery, snowflaky, holiday wonderland of musical fun! This Kindermusik class will be filled with jingle bells, indoor "ice skating", sleigh rides, winter sing-a-long, and even a gentle "snow ball" fight.

Friday, December 11th at 11am

Wednesday, December 16th at 6:30pm

$10
BEST VALUE AND GREAT GIFT IDEA: Try out an entire week of classes!

Your $15 trial week includes access to 12 activities during that week. If you decide to sign up for our ongoing classes after your trial week (which we hope you do but no pressure), this $15 will be deducted from the cost of your first month! Offer may only be claimed once. One offer per family. Your trial week can start at any time, and will run for 7 days so you do not need to wait until a Monday. 

Purchase a $15 week as a gift for a loved one.
Are you trying to figure out how to get your family or friends together to celebrate a birthday, the holidays, or have a fun playdate? We are your answer! For $50 you can book a 1 hour online event to entertain and enjoy through MUSIC! We'll happily help you bring any theme to life, and everyone WILL MOST DEFINITELY HAVE A BLAST! Recommended for families with children 0 – 7 and all the older kids and adults who love them!

Booking now.
November 9, 2020

in Babies, Business, Covid-19 Update, Early music education, Kindermusik, Lessons, Mom Blogging, Mom Life, Mommy and Me, News, online classes, Parenting, Preschoolers, Small Business Owner, Toddlers, Virtual classes
Hi there, I'm Holly, founder, owner and director here at Grow and Sing Studios. 15 years ago, when my son was 6 weeks old, I created my studio which offered a very simple TWO Kindermusik classes per week total. I had previously taught Kindermusik and worked as a music therapist but had been on a break to have my second child.
I began my Kindermusik journey because I yearned for connections with other parents. I discovered Kindermusik through my first passion, music therapy, and it seemed like the obvious fit because Kindermusik is about how music affects a child's development. I found Kindermusik to be a happy, smiley, positive place, and I wanted to create that for as many families as I could.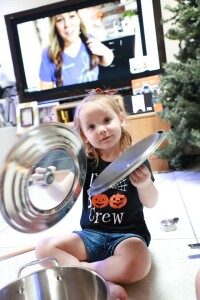 Even during the 2008 recession, Grow and Sing Studios thrived. It not only thrived, but won awards. Lots of awards. Through the years, I've added various classes, a wonderful staff, birthday parties, piano lessons, voice lessons… frankly, the list is VERY long because not all things I tried stuck.
Yet, throughout it all, the goal was simple.
Though I'm not sure I saw it for a long time. On the surface it was to have a career and support my family. I wanted to be the best I could be in my field. But it was also to make music and inspire my own children. However, it took many years to realize that the ultimate goal was to help inspire laughter, smiles, and connections.
So, I finally figured it out. It's the constant Kindermusik joy guarantee in a life full of variables.
And boy has 2020 thrown us some major life variables!
I am always trying new things, testing the waters, figuring things out. Due to Covid-19, I've had to think WAY outside the box so that the laughter, smiles and connections didn't stop.
That is where our Kindermusik Virtual program comes in. Back in March, I had NO idea what I was going to do. I had to take a step back, breathe, and remember that the ultimate goal was to create joy through music. Thankfully, we have an incredibly talented and DEVOTED team of teachers who were ready to try anything I put in front of them.
You know what? It worked!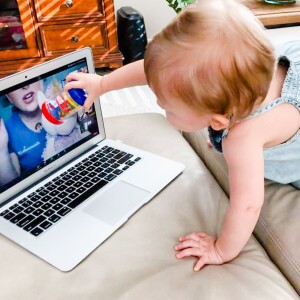 Our Kindermusik Virtual program has been a complete success over the past several months. A community of families from ALL OVER have embraced this new way to learn with their young children. I can't express enough how heartwarming it is to witness! Friendships are being made between parents, between children, and even closer connections are forming between our teachers.
I'm starting to realize that if you can find a constant that makes you the happiest, you WILL succeed even in the middle of a pandemic. So, I finally figured it out. HAPPINESS is my dream. LAUGHTER is what I long for. CONNECTIONS are what I strive to create each and every day.
Mission accomplished.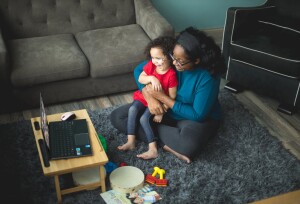 So, what's your story? I'd love to know more about YOU!
May your day bring you much happiness, peace, and many giggles.
Thanks for reading.
Love, Holly
CLICK HERE FOR YOUR UNLIMITED TRIAL WEEK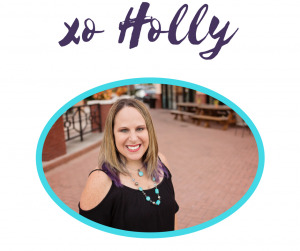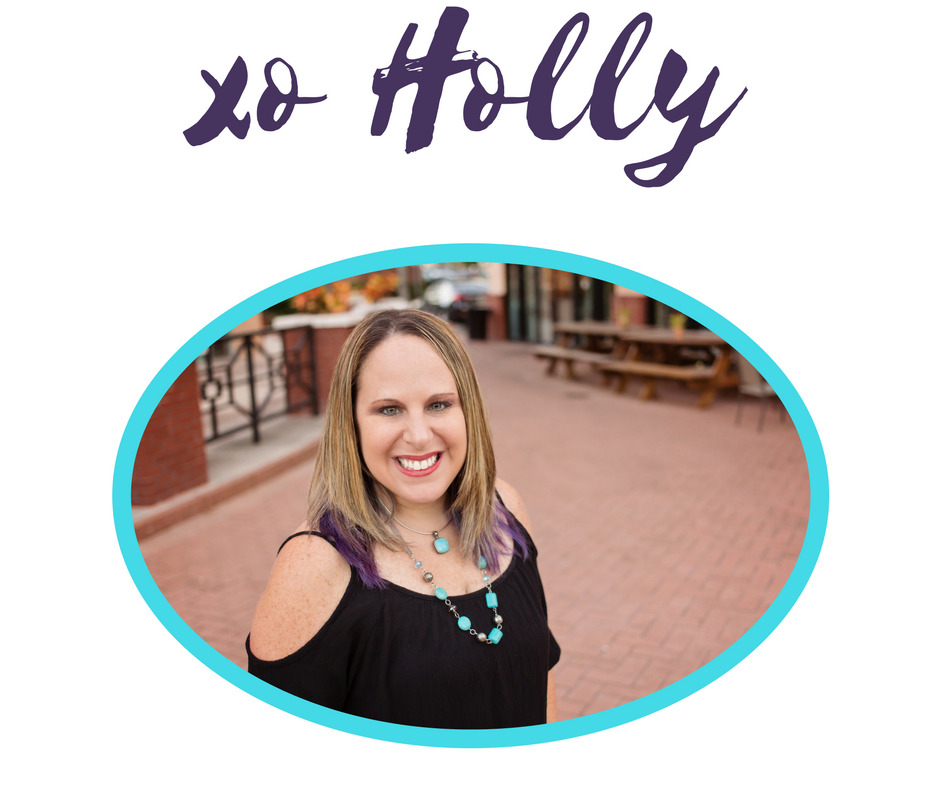 ---