Seasonal Kindermusik Playdates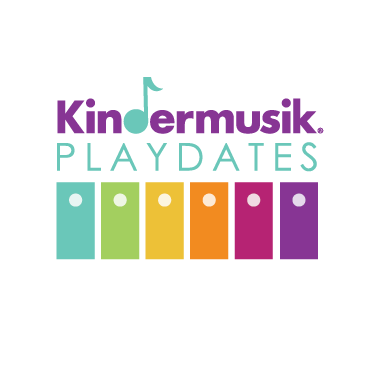 Age Range: Newborn – 7 years
Class Length: 45 minute class with caregiver
Price: $10 per family
Want to try a little taste first? Drop in to a Kindermusik Playdate. We are excited to offer these one time virtual Kindermusik playdate classes for those interested in finding out more about our studio, and how we run our online programming. This class will include everything from rhythm play, dancing, story time, sing-along and much more.
These drop in classes are $10 per family.
Special offer: If you love what you see and would like to enroll in our ongoing virtual classes, this $10 fee will be applied to your registration.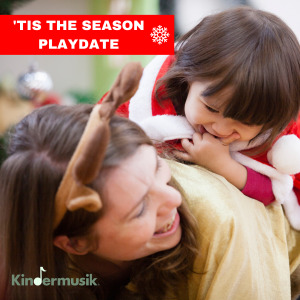 'Tis the Season: Our 'Tis the Season Kindermusik playdate will be a wintery, snowflaky, holiday wonderland of musical fun! This Kindermusik Class will be filled with jingle bells, indoor "ice skating", sleigh rides, winter sing-a-long, and even a gentle "snow ball" fight.
The nice thing about our online virtual class is that you will be able to participate in your own way, just like you would in a regular studio class. You can turn your video on or off as needed, and you can even leave the class and come back later if your child has a meltdown or runs away.
We have been holding online classes since March, and they have been wonderfully successful! We are excited to show you the fun.
Parents, we know that typically we want to limit screen time. We want to reassure you that this is NOT the kind of activity where your child's watches and you go cook dinner. The program is being designed in the same spirit as our classes, where the teacher is the facilitator to your engagement with your child. It is being designed to be very hands on with parents and their children, while a familiar face is on the computer singing and guiding you along. You'll get the same activities and all of the wonderfully developmental things you've come to expect in the classroom.
Please note we will be taking attendance to ensure all entering our platform are officially signed up. Links are not shareable.
We must meet minimum numbers to hold this event. If minimum numbers are not met, a refund will be issued. 
Since the back end office system we use with Kindermusik International was created for an in person, ongoing experience there are a few things in the following sign up form we weren't able to customize. So, please be assured of the following:

1. We have no way to remove the part that states "I understand that this card will be used for future payments on this class" under the payment info. Rest assured by enrolling in this particular offering you'll be charged a non-refundable $10 one time only. 
2. We only have permission to broadcast live. Recording music by Kindermusik goes against our license agreement with Kindermusik International, as well as child protection laws. 
Click below to register.