News
I would like to welcome you to our new blog. I have created this with the goal of sharing useful information related to our program, Kindermusik, parenting and child development! We plan to post on here when we feel like sharing a magical moment that happened in one of our classes, if we have useful information to share or anything else we can think of!! We hope you enjoy and visit often.
We just returned from an amazing trip to Chicago. We attend the annual Kindermusik Convention. Kindermusik is now offered in 66 countries around the world with over 5000 educators. We feel so lucky to be a part of such an amazing network of educators.
Thanks for reading. Come back often.
Holly Lesnick
Owner/Director
Grow and Sing Studios in Orlando, FL

Director/Owner
Licensed Kindermusik Educator
Central FL Partnership of Kindermusik Educators – Local Chapter President
Holly Lesnick has had a love for music her entire life. She is a graduate of Florida State University School of Music in Voice, and holds a Bachelors of Music in Music Therapy with a minor in Psychology. Holly is a Licensed Kindermusik Educator and Director of Grow and Sing Studios. She is also President of the Central Florida Partnership of Kindermusik Educators Chapter. She has been teaching Kindermusik classes since November, 2002 , and has loved every minute of it. She has previously worked as a Music Therapist, Activities Director and Private Vocal Instructor, sharing her high energy and love for music with high quality leadership, guidance and education.
Holly is a proud mother of 2 who sincerely believes in the value of early childhood music education. She looks forward to continuing her Kindermusik journey while spending the rest of her time at home raising her daughter Anna and her son Aiden. She is honored to be part of such an amazing program and a large international network of licensed Kindermusik educators.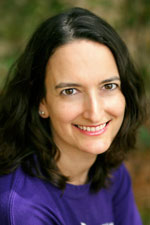 Rachael Joachim
Licensed Kindermusik Educator
Rachael Joachim's affinity for children and their development match her love of music. She earned her Bachelor's in Music Education and Voice from Florida State University. Rachael taught many years of elementary music in Orange County and has been a member of the Orlando Opera Company Chorus for six years.
Now she feels blessed to bring her knowledge as a Licensed Kindermusik Educator and member of Grow and Sing Studios team to teach families the value and magic music can bring to their children's lives. Rachael has seen firsthand the impact musical activities have on such an early age by bringing her two children to Kindermusik classes since they have been infants. She has been teaching Kindermusik classes since January 2004. Rachael has the best job in the world, watching you and your child grow and learn together through Kindermusik!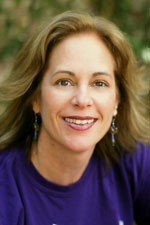 Elizabeth Gerrity
Licensed Kindermusik Educator
Elizabeth Gerrity has had a life-long passion for music and learning. At age seven, she begged her parents for piano lessons and had the good fortune of finding a loving, nurturing, gifted teacher, from whom she learned for ten years. Elizabeth holds a Bachelor's of Classics -Western thought and Civilization from Brown University, and a Bachelor's in Music and Masters of Arts in Music from Florida Atlantic University.
In past twenty years, Elizabeth has taught music, humanities, philosophy and Latin, to age levels ranging from Kindergarten through University. Her primary teaching interest, however, became private piano lesson, where she maintained a studio of over thirty students. A new marriage and job relocation has recently brought her to the Orlando area and the discovery of Kindermusik. A newly licensed Kindermusik Educator, Elizabeth is absolutely thrilled at the prospect of joining Grow and Sing Studios and becoming a master Kindermusik educator, giving back the love of music and learning she received from her nurturing role models in her childhood. The Kindermusik philosophy of developing the whole child is the perfect match for her and she feels blessed to be given the opportunity to contribute.