News
What a fun week we are having! We hope you all had a very happy and safe Halloween. I can't believe it's November. How can it be? My kids both loved trick or treating this year. Here's a picture of them, just because I couldn't resist!!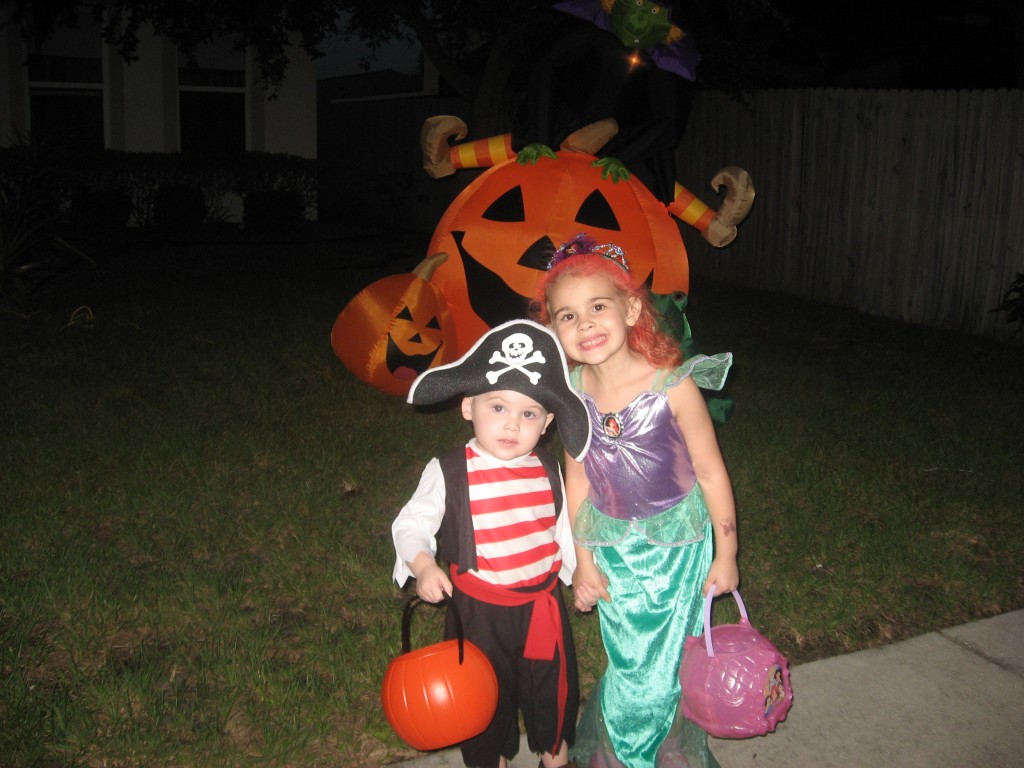 Here are some Kindermusik pictures from the past 2 days….TONS of fun!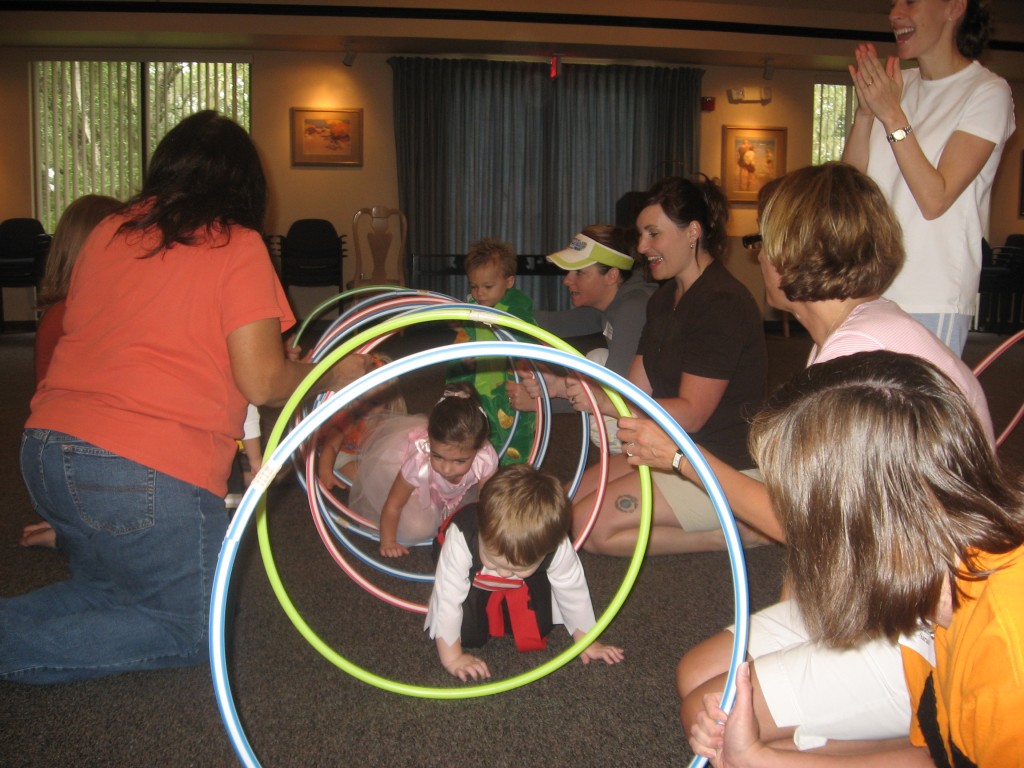 A Kindermusik hoop tunnel in costume…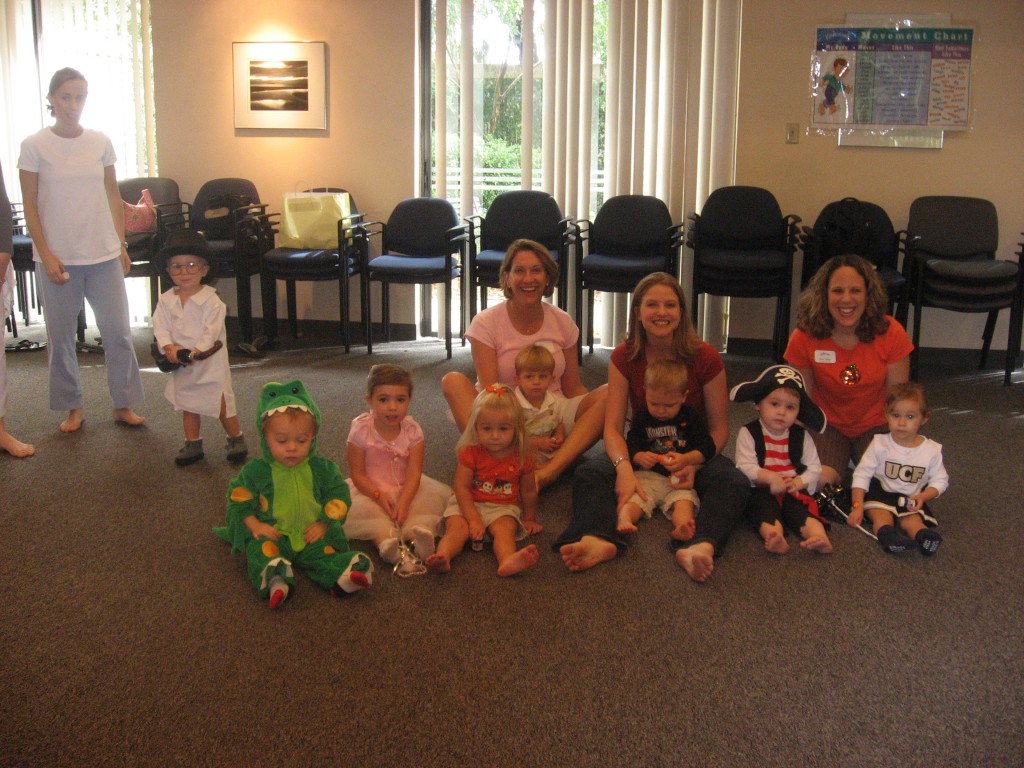 An Our Time class in costume
Toddler Art pumpkin
Have a GREAT rest of the week.
Best,
Holly
Hi everyone!
We had a great time this past Saturday with our Family Time class. This class meets once per month. Rachael and I teach it together and we just love seeing all the daddies come along, which we don't see much of during the week! We encouraged parents to dress up their kids. This is an adorable rock star, just ready to "rock out" at Kindermusik!!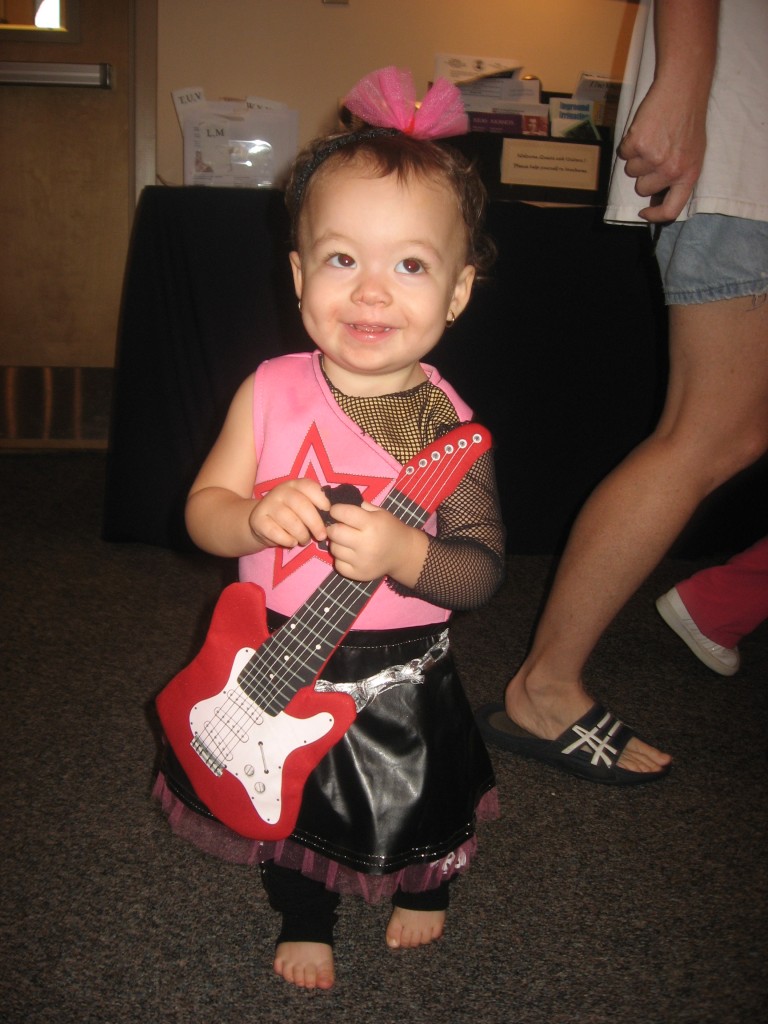 Rocker!
After our class we held a free play for all families enrolled in our program. It's a GREAT perk to joining one of our classes. You can just come and explore ALL our instruments and props for an hour with all members of the family (even unenrolled ones!). A couple little girls decided to cover up one of the mommies with as many scarves as they could. I guess she is a colorful ghost for Halloween! :)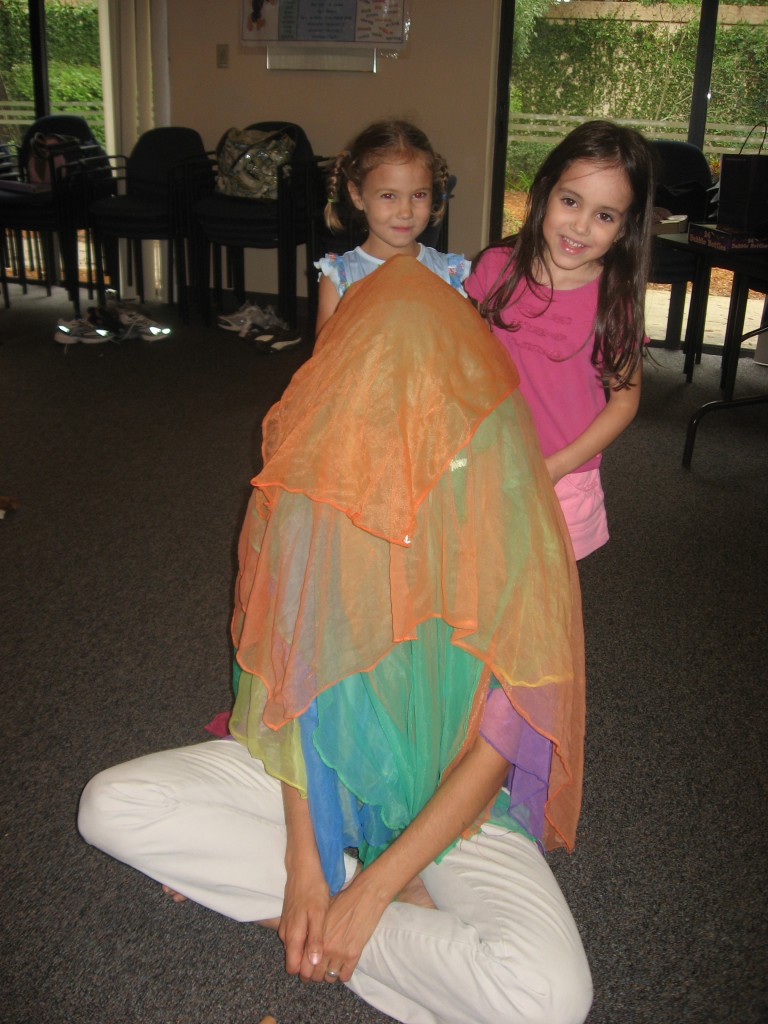 Scarf Ghost
Hope everyone has a very happy and safe Halloween!!
Until next time….
Holly
Hi Everyone!
I was just so excited to see how Holly put our blog site together so quickly this week, and I'm eager to start blogging!  I've never blogged before, I tried to start a personal one, but within a few days, I had forgotten my password and what not, and lost interest, but I may now be inspired again…I am very inspired to share about our wonderful Kindermusik experiences!
We were all so pumped after coming back from the Kindermusik International convention last week outside of Chicago , IL in a very pretty suburban town called Schaumberg.  One night, the three of us took the free town trolley from our hotel to eat at a yummy Thai/Asian restaurant called "Big Bowl".  One of the stops was at a huge shopping center, and as Holly put it, it reminded us of our sprawling Waterford Lakes Towne Center, but the buildings were made out of brick instead of stucco.  It's always so interesting to me how when you travel to different towns and cities, things look so different from your own home surroundings, but basically, it's the same shops, movie theaters, malls, restaurants (well, there are several different ones that I hadn't heard of, so not really the same there!), neighborhoods, etc.
Anyway, convention was just great- I learned more about my profession, met some amazing and inspiring Kindermusik educators from around the world, and ultimately learned more about myself.  Now I know why Holly has been excited for so long for all of us to experience convention together!  And we're even more excited to share it all with you!:)
Until next time,