News
May 3, 2022

Comments are Closed
Our accredited, skilled and caring teaching staff is fully dedicated to delivering families the highest quality and most enjoyable experience possible. Our goal for each and every class is to lead families through an enriching experience with care and compassion. All of our Accredited Kindermusik Educators are background checked and participate in ongoing professional development to ensure curriculum in class is always new and exciting! Our staff are all wonderful musicians and teachers, and we truly LOVE what we do.
Grow and Sing team, we appreciate you!!!!!!!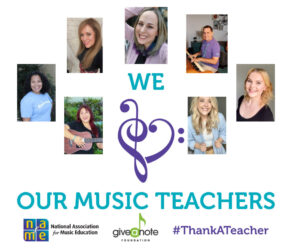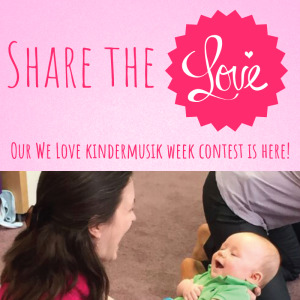 Dear Families,
It's time for Kindermusik International's annual  "We Love Kindermusik" week ALL around the world. Kindermusik is enjoyed by so many, and once again we can all share our experiences and love for this amazing enrichment program together.
"WE LOVE KINDERMUSIK" week is truly intended to be a week of happy reminders of why we all love Kindermusik and most importantly, of all the special people – educators, families, and children – who come together every week to change the world through music…. one child and one song at a time.
Read below for details on how to share the love, and enter to win a FREE MONTH of IN-PERSON OR ONLINE CLASSES AT GROW AND SING STUDIOS (or $68 credit towards ANY of our services)! Two lucky winners will be announced. One for our main contest, and another for our Mega Bonus Photo/Video contest (folks have fun with that one!)
We hope you enjoy sharing the love, and good luck! — The Grow and Sing Team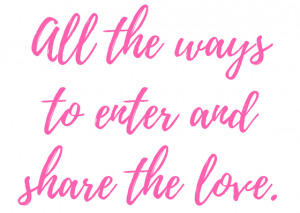 WE LOVE KINDERMUSIK CONTEST DETAILS AND RULES!
Share the love, and enter into our "We Love Kindermusik" contest! There are many ways. The more you do, the more entries you will have. Maximum number of entries per adult (not per family, hint hint!) is 25. 
Ways to enter:

We will be keeping close track of entries, and submit your name accordingly. However, if you are striving to get the maximum number of entries (25), please be sure you let us know exactly how many and WHERE your entries are, so we can verify and get your amount right! Do not send us several emails to verify, just wait until you are done and then send us one complete emailing listing all the ways you entered (and how your name appears on facebook and/or IG!). Thank you! The contest begins Monday, February 14, 2022 and will close at 11:59pm Sunday, February 20, 2022. Prize may be gifted to someone else if you are not able to use it and can be redeemed for ANY service offered by Grow and Sing Studios including lessons or birthday party. Each prize value is $68 and can be used for any of our services throughout 2022. Maximum number of entries per adult (not per family so both mom and dad can participate!) is 25. Grandparents, aunts, uncles and friends are welcome to participate on your behalf as well! Winners for our general contest will be chosen by random draw with the exception of the bonus entry (photo/video) contest which will be chosen by our staff. Winners will be announced sometime during the week of February 21st on our facebook page and instagram story once we tally up all the votes, so be sure to like our facebook and instagram and select get notifications so you don't miss the announcement of winners.
NO PURCHASE NECESSARY TO ENTER OR WIN. A PURCHASE OF ANY KIND WILL NOT INCREASE YOUR CHANCES OF WINNING. ODDS OF WINNING WILL DEPEND ON THE TOTAL NUMBER OF ENTRIES RECEIVED EXCEPT FOR STAFF VOTE MEGA BONUS. VOID WHERE PROHIBITED BY LAW. THIS GIVEAWAY IS NOT ASSOCIATED WITH KINDERMUSIK INTERNATIONAL, FACEBOOK, INSTAGRAM OR ANY OTHER SOCIAL MEDIA OUTLET.
GOOD LUCK!!!!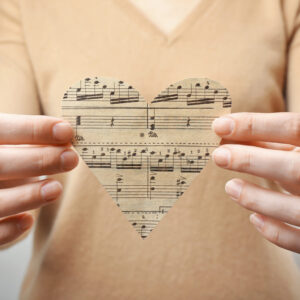 COSTUME WEEK IS COMING!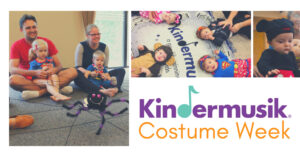 All of the costume fun starts this Monday in all our classes and runs through the week – October 25th -29th, 2021.
We welcome those who haven't attended one of our classes yet, to attend in-person to demo a class for $1. This offer is part of our OCTOBER DEMO DAYS.
Click here to sign up for in-person ($1)
Those who would like to attend our virtual program can attend an ENTIRE week of Halloween fun for $5. Click here to sign up for virtual ($5)
In person demo days are based upon available spaces remaining. We are very careful not to overfill.
Virtual classes are always available to enjoy!
Classes will include musical songs and activities with a Halloween flair. Costumes encouraged!
Join the fun!