Kindermusik starts next week!
August 31, 2013

in Baby Music, Baby music class, Birthday Party Ideas, early education quote, Early music education, kid's music quote, Kids Birthday Party, Kindermusik, Kindermusik Playdates, kindermusik quote, Kindermusik registration, mommy and me, Music Education, music education quotes, Music quotes, new mommy, News, Toddler Music
YAY!!! Let's get it started! Register TODAY so we know you are coming to class. Babies under 5 months free. New families, $11.50 off first month or preview FREE week of Sept 2 – 6!!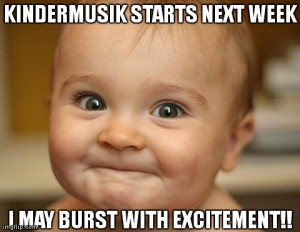 CLICK TO VIEW OUR FREE PREVIEW PAGE