Tag:
simplyt music piano lessons
Written and Contributed by Will Lesnick

Checking my email In-Box, I just received my 1 year license renewal notice from Simply Music.  Wow, time flies!  It was a year ago that I became licensed as a Simply Music Piano Lessons educator, and what a year it's been. It was about 16 months ago that my wife Holly (founder and director of Grow and Sing Studios) and I restructured our business lives to rotate almost exclusively around Grow and Sing Studios which until then had only offered Kindermusik programming for children up to age 7, all around Central Florida.  I had slowly been becoming more and more involved, but it was last year we decided to make it official and put everything we both had into this being our primary family business. The next step was to figure out my roll, beyond being the "behind the scenes guy".
Although for the first seven years I had little actual involvement in Grow and Sing Studios, I too have a musical background.  I took piano lessons from the age of 5, and went on to play saxophone and clarinet in bands from Junior High through college, as well as community bands after my school years.  We had heard from other Kindermusik educator friends around the country about a revolutionary program out there for teaching piano called Simply Music that many of them were introducing into their studios.  I decided to look into what Simply Music was all about.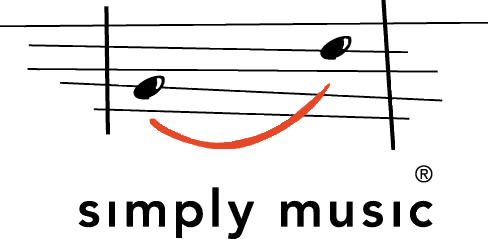 I will admit, when I first started investigating I was a little skeptical about this supposed method of playing piano where students as young as 5 are learning how to play a wide variety of great songs on the piano with both hands in such a short amount of time.  But, I made a lot of calls, visited some others studios, and did more and more research and decided it was legit, and went ahead and signed up for my training.  A month later I was a certified Simply Music piano instructor and we opened our doors to our first students at our brand new home piano studio called Piano Lessons by Grow and Sing Studios.
Simply Music teaches piano through what they call a playing method rather than a reading method.  They use the analogy that children learn to talk before they learn to read.  Basically this breaks down to teaching the children how to play all these songs by tapping into each child's natural musicality, rhythm, patterns, shapes and other methods.  Slowly but surely the music theory is snuck in there, but we start by getting our hands on the piano and actually playing songs!  The thinking here is that the children are not overwhelmed at first by being taught too much theory from day one, which studies have shown leads to quick burn out and giving up.   From what I've seen the past year, it works!
I can truly stay it's been an amazing experience for me.  Within the past 10 months, I've grown to 27 piano students here in East Orlando!  They range in age from 4 years old to 44!  It has been just amazing watching them learn through this method.   They all soak it up and the growth as piano players and musicians in this relatively small amount of time is really something to see.  On a personal level I can say that the good news is I truly love teaching piano to my students.  Although I hoped I would, I can admit that when I first started there was that concern as to what would happen if I actually did not enjoy teaching piano as much as I hoped I would, but fortunately that is not the case at all!  I am finding it very fulfilling working with all these children (and a few adults) and getting to know them and their families and see the thrill they get as they are becoming young musicians.   I am looking forward to my first full piano recital scheduled for December.  I can already tell how excited some of the students are getting at the idea of performing for their parents and loved ones.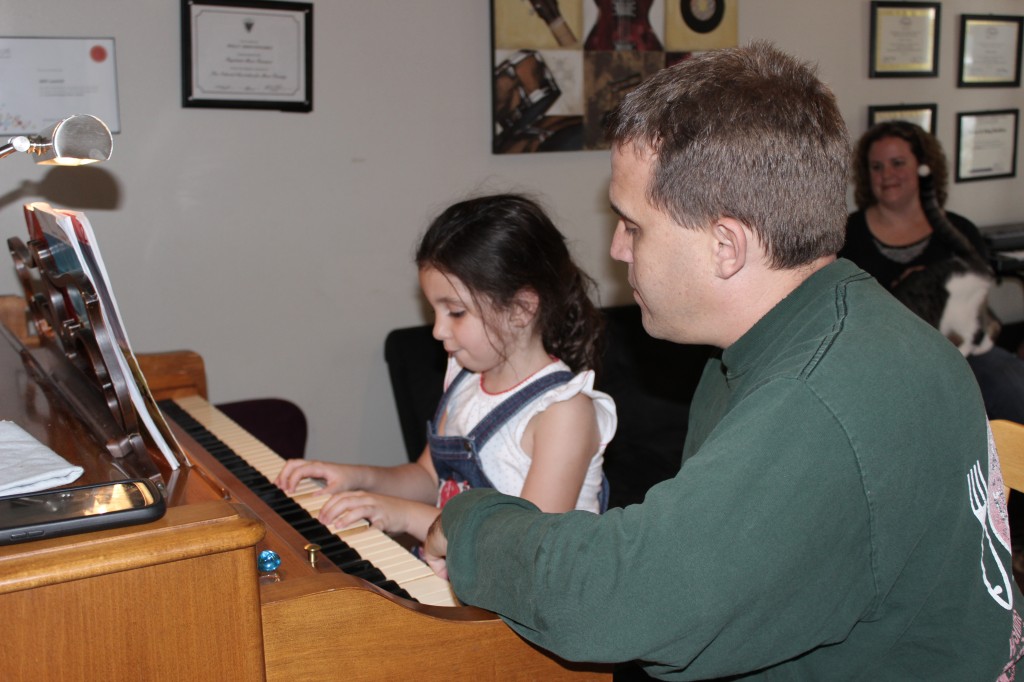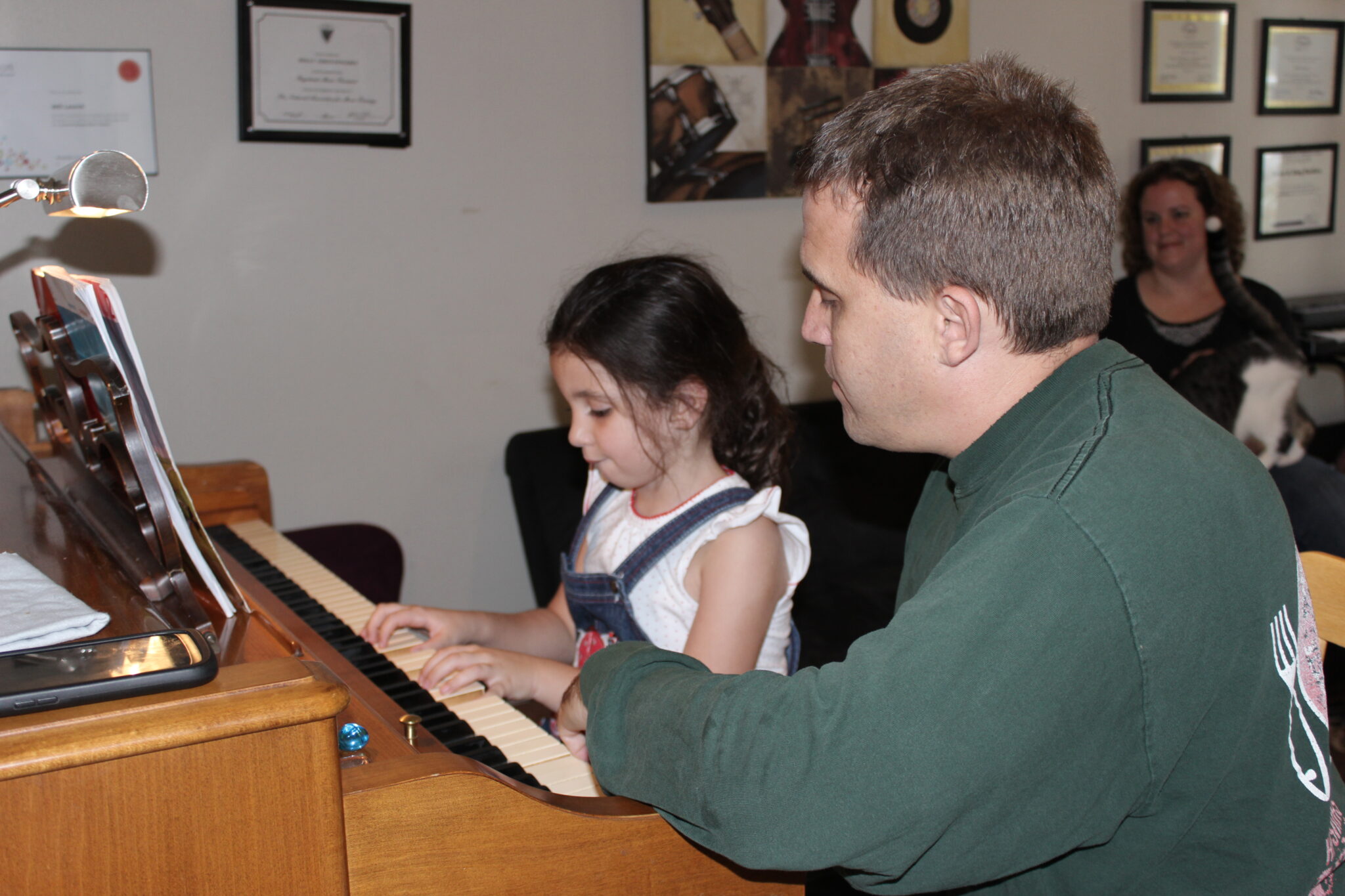 As a first year Simply Music piano teacher I have also really learned how each child is such a unique soul, and all have their own way of learning.  I have found that I am constantly adapting my teaching style based on the child I am working with.  Of course it all follows the same basic guidelines, but every child learns just a little differently and I am really trying to tap into that with my students, so each and every one of them achieves their maximum potential.
When I started last year, my long term goal was to get up to 40 students.  With 27 students signed up in under a year, I'm optimistic and excited about getting there sooner than later, and perhaps beyond!  While my schedule is getting tighter, there are still plenty of spots for those interested in trying it out.  I always welcome parents to bring their child by for a free sample lesson, to see how it all works and get to know me, and vice versa.  I am excited about getting even more students in our studio.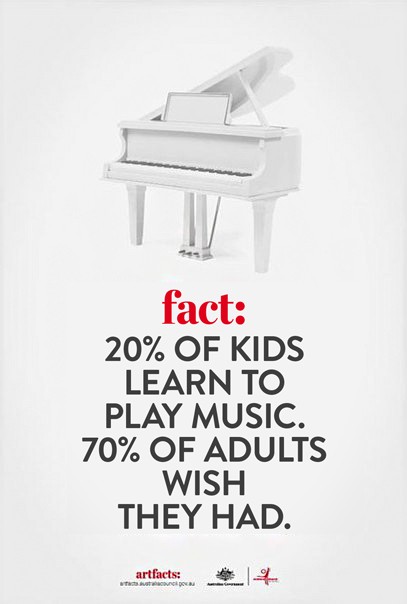 You never hear anyone say that they regret taking piano lessons or learning music.  I'm looking forward to watching my students get stronger and stronger going into 2014, and welcoming in new friends as well.
To learn more about our lessons CLICK HERE.
To join our Orlando Piano Lessons Facebook Community CLICK HERE.
To join our even bigger Grow and Sing Studios Facebook Community CLICK HERE.
OUR WEBSITE