We are beyond excited to announce we have just been awarded our 10th consecutive Kindermusik Maestro Award, and for the 8th time placed in the top 1% of over 5000 Kindermusik programs in the world – the Conductors Circle. Please give a shout out to all our amazing educators and staff who just LOVE what they do, and to ALL our families who attend our classes, THANK YOU for allowing us to enrich your children with the magic of Kindermusik. We are SO grateful.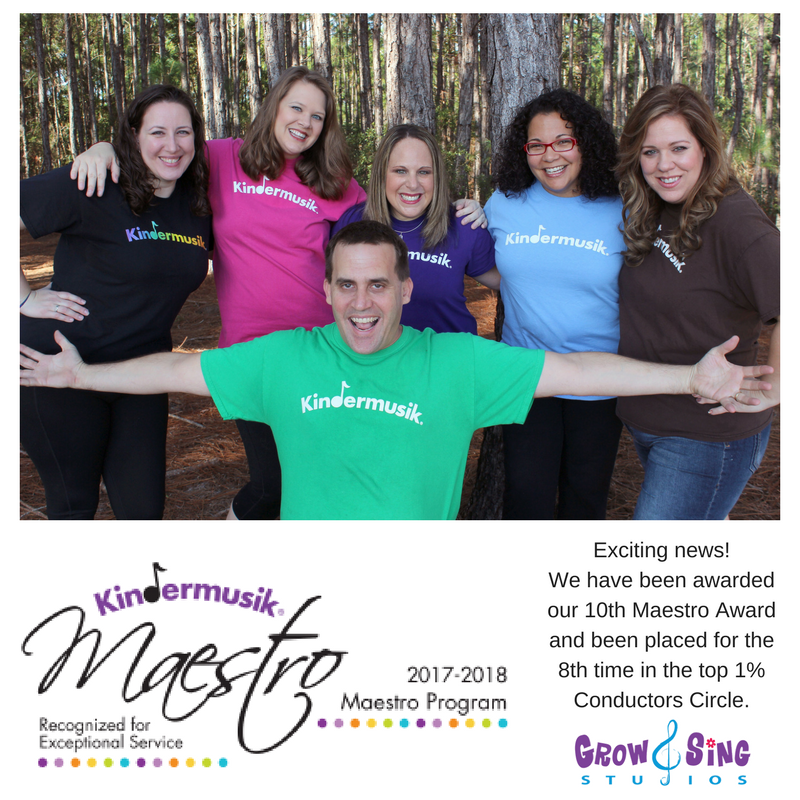 We're the winner of Nickelodeon's 2008 ParentsConnect.com Parents' Picks Award for "Best Artsy Class for Little Kids in Orlando, FL"! Parents from all over the city picked us as the best. Check out our listing on ParentsConnect.com/ParentsPicks !
Thanks to all who voted for us!!!