NOW HIRING: Early Childhood Music Facilitator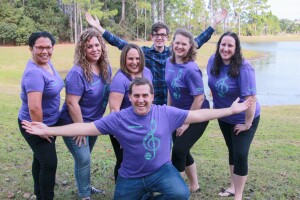 NOW HIRING
Grow and Sing Studios is seeking friendly, enthusiastic, loving musicians, music therapists, and/or educators to facilitate Kindermusik parent/child music and movement classes and lead musical birthday parties for our 15 time awarded Kindermusik top program in the Orlando area and surrounding! The benefits of music are truly transformational. When paired with movement and instrument play, it creates neurological magic, lighting up a child's brain and positively impacting all areas of development. If music and children make your life richer, now you can enjoy them to the fullest in an opportunity that is truly rewarding, with a fun, enthusiastic and sometimes silly music team that is dedicated and passionate about what they do. Join the International Kindermusik community of teachers, music therapists and families, who all share a passion for transforming the lives of children through music. You can be part of the world's most carefully researched, developmentally based musical learning program – and still balance the other priorities in your life. In short, it's the easiest and most rewarding way to put your own gifts to work.
JOB REQUIREMENTS: All Grow and Sing Studios team members must have a music background, and preferably a degree in Music, Music Therapy or Music Education, or on the job experience in Music or the Arts. Strong vocal skills and ability to play guitar or ukelele is VERY important. In order to teach Kindermusik curriculum for Grow and Sing Studios, new hires must enroll in Kindermusik International's licensing program Kindermusik University, through Grow and Sing Studios, as well as participate in Grow and Sing Studios mentoring and training alongside that with Director/Owner Holly Lesnick during Summer Virtual classes, plus at the UCF/East Orlando location THIS FALL (sometime during Sept – Dec) on Wednesdays from 10am – 1pm . Our music facilitators need to have lots of wonderful energy and enthusiasm, and be GREAT communicators! All of our team members are traveling minstrels in that they transport equipment and set up at various temporary locations so mild travel around town is required, as well as carrying/wheeling equipment in and out of locations. We do not have a standing permanent brick and mortar space. This position is flexible in that we are open to hiring someone as a part time employee at 20 hours per week if you are willing to also work behind the scenes, or an Independent Contractor for a per/hour wage. This position is a perfect supplement for a private music therapist, musician, or teacher doing private lessons or another part time job, as well as perfect for a stay at home parent who has the credentials but doesn't want a full time position. We do not have any full time positions at this time. A background check is required as part of licensing. Please submit all resumes and cover letters to Owner/Director Holly Lesnick at . We will not respond to any job submissions sent via social media whether in comments or private messaging. We look forward to hearing from all applicants. We will be putting a lot of thought and care into hiring, so thank you for your patience.
Learn more about Grow and Sing Studios at growandsing.com, and join us on social media FB & IG at @growandsingstudios. First interviews will be conducted via Zoom, and those called for second interviews will be in person with owners Will and Holly Lesnick.