Grow and Sing Studios Presents: Baby Days 2018
November 5, 2018

in Babies, Benefits of Music, Early music education, Free Preview Class, Kindermusik, Mom Blogging, Mom Life, Mommy and Me, Music Education, new mommy, News, Orlando local, Parenting
Welcome to our BABY DAYS 2018 at Grow and Sing Studios!!
Kindermusik Foundations, for children newborn to walking, incorporates the most current research on early childhood development and provides families a special place for learning and connecting with other parents and babies through music and movement.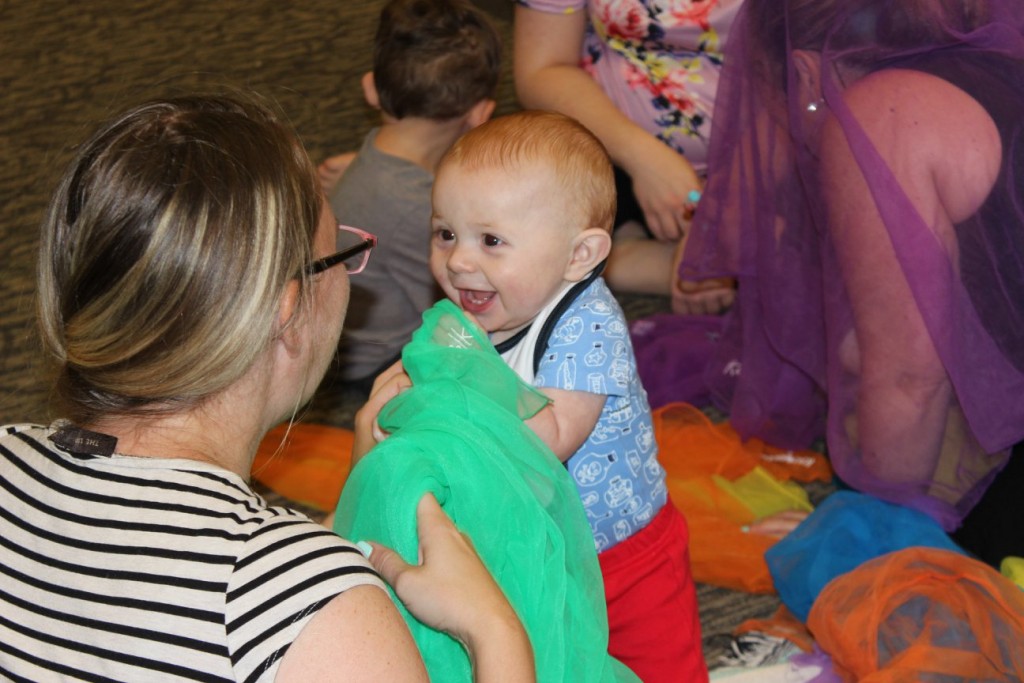 Our Foundations classes offer a sensory-rich yet caring and gentle environment where babies can explore and react to new sounds, sensations, objects, and movements. Classes include instrument play, scarves, dancing, singing, rocking, massage, exercise, drumming and SO much more!
Check out our baby days schedule below.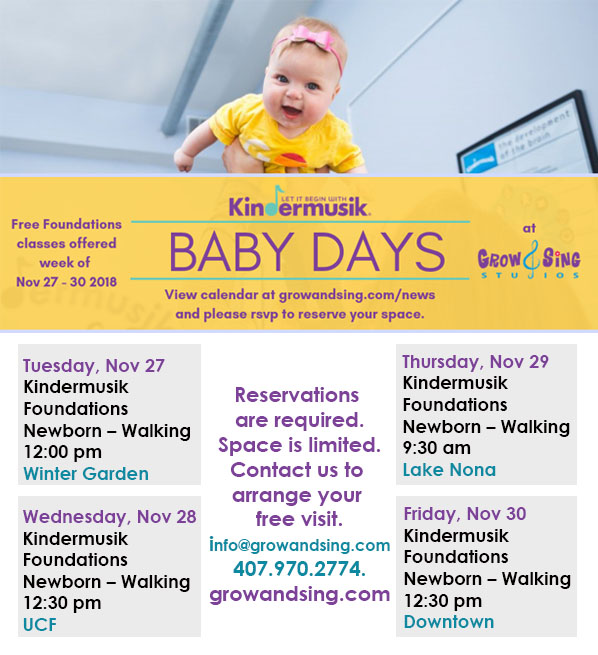 Have you been meaning to come try out a class, or are you just finding out about our program for the first time? We invite you to come check out one of these classes, have some fun, make some music and hopefully fall in love with the magic of Kindermusik! Reservations are required and space is limited.
407.970.2774