Enter to win a FREE SUMMER SESSION of KINDERMUSIK CLASSES!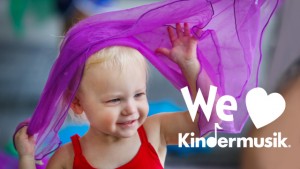 WE LOVE KINDERMUSIK WEEK
February 12 – 18 , 2018
Enter to win a FREE SUMMER SESSION of KINDERMUSIK CLASSES!
Dear Families,
It's time for Kindermusik International's 7th annual  "We Love Kindermusik" week ALL around the world. Kindermusik is enjoyed by so many, in over 70 countries, and once again we can all share our experiences and love for this amazing program together.
"WE LOVE KINDERMUSIK" week is truly intended to be a week of happy reminders of why we all love Kindermusik and most importantly, of all the special people – educators, families, and children – who come together every week to change the world through music…. one child and one song at a time.
Read below for details on how to share the love, and enter to win a FREE SUMMER SESSION of KINDERMUSIK (or $110 credit towards ANY of our services)!
We hope you enjoy sharing the love, and good luck! — The Grow and Sing Team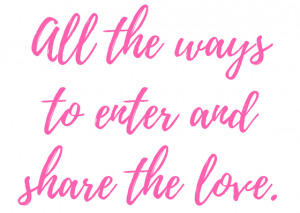 WE LOVE KINDERMUSIK CONTEST DETAILS AND RULES!
Share the love, and enter into our "We Love Kindermusik" contest! There are many ways. The more you do, the more entries you will have. Maximum number of entries per adult (not per family, hint hint!) is 15. 
Ways to enter:
Color a "We Love Kindermusik" coloring sheet complete with WHY your family loves Kindermusik. If you are enrolled, you can turn the sheet in to your teacher, or anyone can scan the sheet and post to our facebook wall. Click here to print coloring sheet.  — 1 entry 
Comment on previous posts on our facebook page. Take a look at our albums of amazing pictures and posts. We want to thank those that take the time to thoughfully comment! 3 comments equals 1 entry. Max entries in this category is 5 (which is 15 comments!) — 1 entry per 3 comments 
"Like" our facebook page AND facebook community group if you haven't done so yet, or have a friend like our page and join our group. Please do not UNlike and then like again as we can tell, and you won't get credit! You are welcome to let us know the name of the friend(s) that have joined our facebook community so we can be sure to enter your name. In order to receive this entry, your friend MUST like our page (and we suggest  you all click on get notifications so you can see our posts!) and join our group.  One entry per verified friend, so you could get your max entries right here! :) — 1 entry per friend that likes our page!
Like our Instagram! We have a very active instagram as well and would love for you to join the fun! Like our instagram account plus comment on three photos. –3 entries
Check out our We Love Kindermusik week video on our You Tube Channel. It will be posted sometime during We Love Kindermusik week. In order to earn these entries, you must do the following: Like and comment on our video ON You Tube AND subscribe to our You Tube channel! If you do all of that, you will earn 3 entries! — 3 entries
Post on our facebook page wall WHY you love Kindermusik. One heartfelt testimonial per adult will be counted! —5 entries
MEGA BONUS entry – Post a video or photo to our facebook page of your child(ren) or family telling us or showing us why you love Kindermusik. You will automatically receive 4 entries in our main contest, PLUS the Grow and Sing Studios staff will be voting for their favorite VIDEO and that winner will automatically win a free summer semester. Creativity counts!  — 4 entries in general contest  PLUS a chance to win free semester when Grow and Sing studios staff vote for their favorite video! 

We will be keeping close track of entries, and submit your name accordingly. However, if you are striving to get the maximum number of entries, please be sure you let us know exactly how many and WHERE your entries are, so we can verify and get your amount right! Do not send us several emails to verify, just wait until you are done and then send us one complete emailing listing all the ways you entered (and how your name appears on facebook!). Thank you! The contest begins February 12th and will close at 11:59pm Sunday, February 18, 2018. Prize may be gifted to someone else if you are not able to use it and can be redeemed for ANY service offered by Grow and Sing Studios. Each prize value is $110 and can be used for any of our services throughout 2018. Maximum number of entries per adult (not per family so both mom and dad can participate!) is 15. Grandparents, aunts, uncles and friends are welcome to participate on your behalf as well! Winners for our general contest will be chosen by random draw with the exception of the bonus entry (video) contest which will be chosen by our staff. Winners will be announced sometime during the week of February 19th on our facebook page once we tally up all the votes, so be sure to like our page and select get notifications so you don't miss the announcement of winners.
NO PURCHASE NECESSARY TO ENTER OR WIN. A PURCHASE OF ANY KIND WILL NOT INCREASE YOUR CHANCES OF WINNING. ODDS OF WINNING WILL DEPEND ON THE TOTAL NUMBER OF ENTRIES RECEIVED EXCEPT FOR STAFF VOTE MEGA BONUS. VOID WHERE PROHIBITED BY LAW. THIS GIVEAWAY IS NOT ASSOCIATED WITH KINDERMUSIK INTERNATIONAL, FACEBOOK OR ANY OTHER SOCIAL MEDIA OUTLET.