Class Schedule & Registration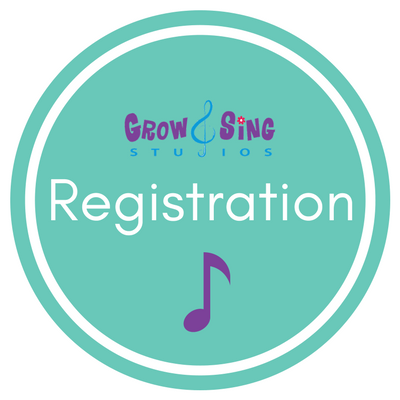 Welcome! Below you will find classes currently available at Grow and Sing Studios. Each class listing is clickable. Click here to view in-person class descriptions. Click here to view virtual class description. Please note that some classes are VIRTUAL ONLINE and some classes are IN PERSON. If you wish to create a combo of an IN PERSON and our UNLIMITED VIRTUAL ONLINE CLASSES, click on that option in the online registration form for your in-person class. If you have any questions about registering, we are here to help! If you are new to Grow and Sing Studios and would like to schedule:
$5 IN-PERSON PREVIEW CLASS click here
Internet speed may affect loading time of class listings below. Please wait, or refresh.
---