Special Needs
Kindermusik for Children with Special Needs
Kindermusik has long been an integral factor in the development of children with special needs. More and more therapists are finding that the Kindermusik curricula are highly effective in fostering growth and development in children facing the challenges of autism, Down syndrome, physical handicaps and language and social delays. Kindermusik is the world leader in music and movement programs for children ages newborn to seven years old. The core belief of the Kindermusik approach is that all children are musical and that the parent is the child's first and most important teacher.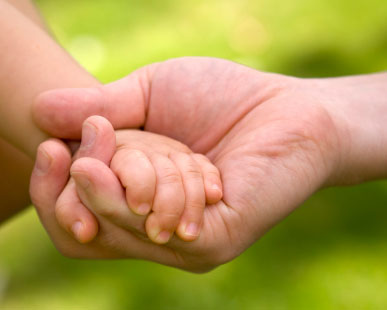 The Kindermusik approach is:
Child-centered
Developmentally appropriate
Concerned with the healthy development of the whole child
Process-based, not performance-focused
Fun for the child and for the entire family
Inclusive of the parents; parents are not left out of their child's education
Carried out using the highest quality music, reading and learning materials created exclusively for the Kindermusik educator and family
The goal of Kindermusik is to enrich lives through the power of music with emphasis on the process and benefits of music making rather than rewarding a polished performer.
Our classes offer a delightful mix of songs and activities, while each lesson is also thoughtfully designed to nurture specific learning and developmental goals. Kindermusik reflects the growing body of evidence that tells us music is a strong catalyst for children's learning, especially in the critical early years. Each lesson moves at the child's pace, pausing to engage his interests, nurture his gifts and celebrate his discoveries.
The Kindermusik classroom environment celebrates the individuality of each child, providing a safe and nurturing setting that is respectful of children's developmental stages and invites them to explore, learn, grow, and contribute with their families. Each child, no matter the developmental stage, is allowed to flourish in an environment balanced between educator direction, guidance, and responsiveness. Most of all, it is engaging, imaginative and delightfully fun!
The Kindermusik program is especially important for the child with special needs because it has a multi-modal, multi-sensory design. Music is, by its very nature, intrinsically multisensory, involving the hearing and kinesthetic senses, even in the earliest stages. Not only does Kindermusik involve music and movement, but it also includes enrichment such as stories, pictures, creative movement, and a variety of interesting objects as part of music-making and music-hearing activities that draw children into interaction no matter what the preferred learning style or mode might be. Other than musical development, Kindermusik has immeasurable benefits to areas such as spatial awareness, fine and gross motor coordination, and speech development.
Grow and Sing Studios is thoughtful and careful about the way the emotional and social development of each child is encouraged to grow. Relationships among all the class participants, but especially the caregiver and the child, are supported from the very first class. Children can't fail at any of the activities in a Kindermusik lesson. Instead, the emphasis is placed on the joy and pleasure of music, on the sharing of this joy with one's caregiver and peers. The support for a child's self-esteem built into this particular approach makes it particularly appropriate for children and families who face psychosocial stresses and difficulties each day, dealing with the specific special needs of each specific child and his or her family.
Education of the parent takes place in the classroom and within the At Home materials. Kindermusik includes parents in all of the activities, in a planned and developmentally appropriate manner for each child. With small class size, and parents or caregivers present and participating, each child gets the individual attention he/she needs. Family participation in class and at home is a consistent focus, which is vitally important in working with special needs children.
All our Kindermusik classes are inclusive. We believe each class is perfect for each child. Our classes sizes are small and maximum size is 12 children. To discuss your child's needs, contact Music Therapist and Grow and Sing Studios Owner/Director Holly Lesnick.