Preview Class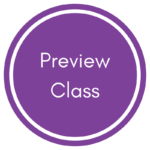 Warm greetings to our newest families! Have you had the joy of participating in a Kindermusik class with our team here Grow and Sing Studios? If not yet, we extend a heartfelt invitation to you to come and join us for a special preview class, priced at just $5. We are "traveling minstrels" so our classes are offered at different locations around town throughout the week.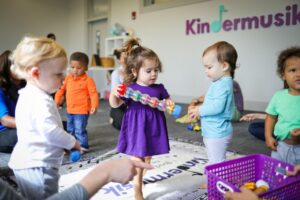 First, choose the class you would like to preview. You can view all currently running classes at growandsing.com/registration. You can also view class descriptions at growandsing.com/classes/in-person. Previews are available in Oviedo/UCF, Winter Park, Winter Garden, Lake Nona, Baldwin Park and Port Orange. PLEASE NOTE – This is not a guarantee of availability. Once you register you'll receive an auto generated email. Following that, we will send you a confirmation email which will let you know if your preview spot(s) are available in the class you signed up for. If that class has filled with paid members, you'll be offered another class. If no other classes work for you, you will not be charged and your preview class will be canceled. We reserve the right to cancel your preview class should the class you signed up for reach maximum capacity with paid members. In this situation you can either choose another class or be refunded. Spaces only count for children, all parents are included free, always.
Please Note: 1 preview class per child. If you have already experienced a class with our studio, please consider signing up for classes.
Read about our classroom tips here: https://www.growandsing.com/guidelines/
CLICK ON THE CLASS LISTING BELOW. VARIOUS DAYS/TIMES/LOCATIONS ARE AVAILABLE BESIDES 10AM ONCE YOU CLICK! Classes held T-W-Th at various times between 9am-12pm. 
A PAID RESERVATION IS REQUIRED TO ATTEND A PREVIEW CLASS. This is so we never overfill our classes, and so the educator for your chosen class knows you are coming and can plan accordingly! Please do not show up without officially registering.