News
November 15, 2007

in News
Hello everyone!
All our new information is up on the website now. We have opened up registration for Spring 2008. We fill classes on a first come, first serve basis. So many classes to choose from! Click here to view the classes page and Spring calendar. We hope to see you for our next session!!
All the best,
Holly
November 13, 2007

in News
Hi everyone,
I can't believe it's registration time again!!! I'm currently working on Spring 2008 registration. All the details and calendar will soon be up on the website under the classes page. It takes time because I would hate to make any typos!!
You can get started though!! I just uploaded the Spring 2008 registration form and release form if anyone reading wants to secure their spots(s) early. You can secure your spot(s) before our big email is sent to out! If you would like to view our registration and release form then click here!! You can fax to 407-281-9255, mail to 4133 Stonefield Drive, Orlando, FL 32826, or scan in/email to . If you are enrolled in a Fall class currently, you will receive a re-enrollment gift when you register!
More information coming VERY soon here and on the website!
Best,
Holly
I am just amazed at how much the children are learning in Young Child. They are sharpening thier listening skills, which of course is key in learning music, but wow — also VERY important in LIFE as well! They are learning note values in the form of TEE TEE, or TA, or SHHH for rest. Now they are learning to listen as notes go up and down. As they sing, they are visually seeing the music going up and down, along with the rhythms. I'm SO impressed by this curriculum!!!! I captured this picture yesterday of Anna and Benjamin with their rhythm cards. They were mixing and matching to create new rhythms.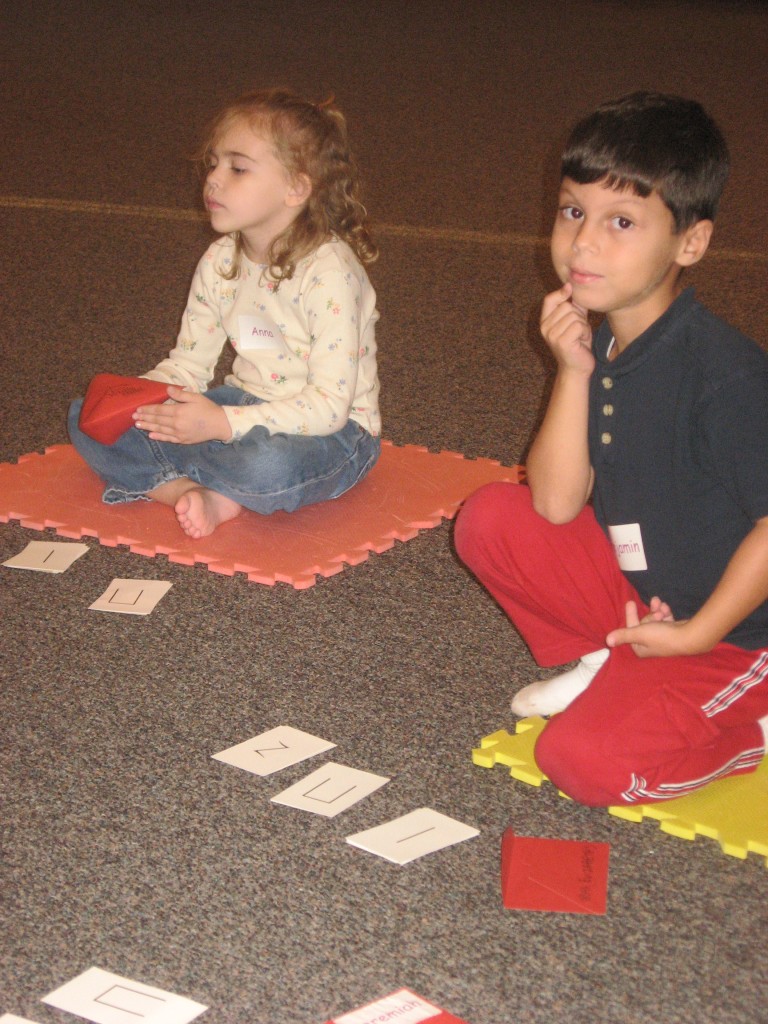 Young Child class – Rhythm cards
Miss Elizabeth is doing an amazing job with this class. The kids love her, and they are learning SO much!!!
Have a perfect weekend everyone!
Best,
Holly