Summer Kindermusik for Families – Music

Age Range: 3 months – 7 years
Class Length: 45 minute class with caregiver
Class Schedule: Held once a week for 6 weeks

Pricing – Single Class
Fees include tuition for 6 classes plus home materials (digital music, book and resources plus take home instrument)). Music classes include Kindermusik home materials. Art classes include all supplies for 2 take home projects per week and a weekly snack.

1 child: $116
2 children: $200
3 children or more: please contact us!
Pricing – 2 Classes
Music/Art combo (2 – 45 minute classes per week for 6 weeks, includes home materials (digital music, book and resources plus take home instrument), art supplies and weekly snack). Pricing also applies to any 2 class combination.
1 child: $220
2 children: $395
3 children or more: please call us!
If you are interested in 3 or more classes, please 
contact us
 for reduced pricing!
Please note that any multiple class or child pricing (along with any other deductions that need to be made as per your note during registration) listed above will be adjusted AFTER you enroll. We review all registrations prior to any charges being made. Our system computes classes on the full price basis only and we adjust for you after we receive! Thank you! 
Description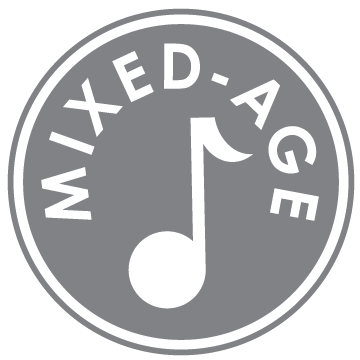 Babies up to 5 months are free. Please read about our Newborn offer. If you are currently taking school year Level 2 or Level 3, this is the class to choose! If you have a child who has been attending our school year Level 1 class, but will be graduating up to Level 2 in the Fall, this is a great transitional class for you as well, as you move on up. We do not offer those specific core curriculum in the summer, but this is quite similar, but with a "camp" feel! Tons of fun! If you have a child in those age ranges, but also have a young child, or older child as well, this is the class to come to as well… together! If your child isn't yet walking, and there are no older siblings attending, we recommend our baby class.
Music and Movement
Our music and art classes follow the same theme each week. They are scheduled with the option of registering for a single class, or as a 90 minute art and music camp. Bring one or more children to any combination! Described below is our music option for families (please note we also have a BABY only option — see Summer Kindermusik for Babies)
If you aren't able to attend all 6 weeks this summer due to travel or other commitments, let us know at the time of registration and we will pro-rate your tuition. Tuition will NOT be pro-rated or refunded once we receive your registration. These classes are designed for children AND their caregivers.  Summer Kindermusik for Families Music is NOT a drop off program.
This Summer we present: Carnival of Music! We're all natural music makers! We hum while we play and work, sing along with music in the car, and tap our fingers and feet to the beat. In this carnival-themed unit, we'll become more comfortable with instruments and our ability to play them, and explore timbre, steady  beat, and ensemble experiences. We'll move, play, and sing, and through sounds, stories, songs, and games, we'll learn all about what carnivals have to offer: carousels, clowns, pretzels for sale, and so much more. So step right up – we're off to the Carnival of Music! In a Kindermusik summer adult/child class, blow music bubbles. Play parachute games. Sing. All these summer camp like activities—the music, stories, and crafts—are designed to nurture your children's natural curiosity, one that eventually draws them toward learning new words, new numbers, and new big ideas.
Registration is OPEN for Summer 2020! See below for options.