Monthly Archives:
September 2021
September 30, 2021

in Early music education, Kindermusik, kindermusik demo class, Mom Blogging, Mom Life, Mommy and Me, Music Education, new mommy, News, Orlando local, preview class, Toddlers
October is here and that means KINDERMUSIK $1 DEMO DAYS at Grow and Sing Studios are coming!! Have you been meaning to come try out a class, or are you just finding out about our program for the first time? We invite you to come check out one of these classes FOR ONLY $1, have some fun, make some music and hopefully fall in love with the magic of Kindermusik! Reservations are required and space is limited.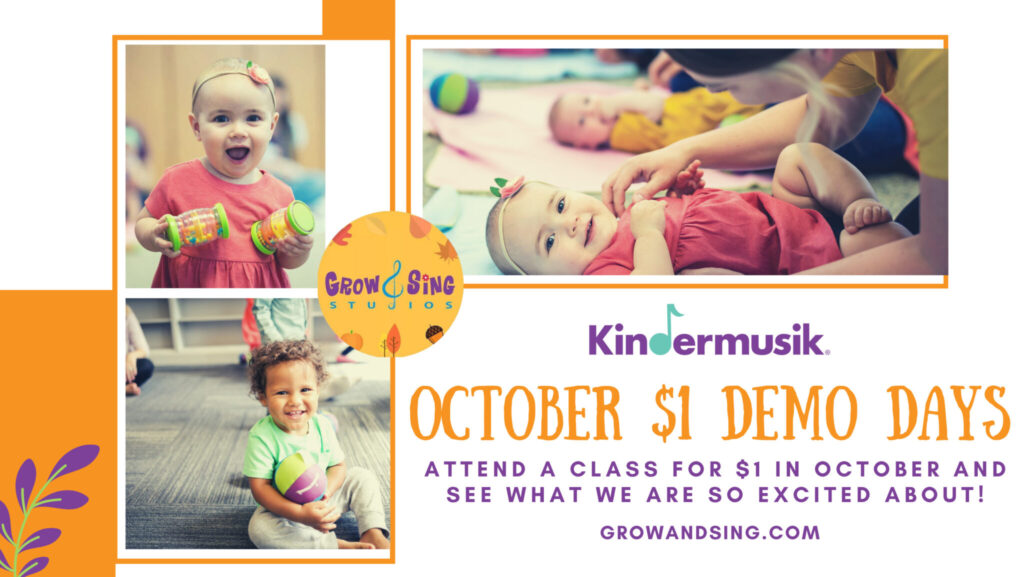 We are "traveling minstrels" so our classes are offered at different locations around town throughout the week.
First, choose the class you would like to preview. You can view all currently running classes at growandsing.com/registration. $1 October Demo Days are available in Oviedo/UCF, Winter Park, Winter Garden, Lake Nona and Port Orange. PLEASE NOTE – This is not a guarantee of availability. Once you register you'll receive an auto generated email. Following that, we will send you a confirmation email which will let you know if your preview spot(s) are available in the class you signed up for. If that class has filled with paid members, you'll be offered another class. If no other classes work for you, you will not be charged and your preview class will be canceled. We reserve the right to cancel your demo class should the class you signed up for reach maximum capacity with paid members. In this situation you can either choose another class or be refunded. Currently due to Covid, there are no more than 10 children enrolled per class at a time. Spaces only count for children, all parents are included free, always.
Please Note: One $1 demo class per family. If you want to bring a second child, or sign up for a second demo day, the charge will be $5 for each additional child or class. To sign up your second child or for a second class, click on the $5 preview class option. 
MASKS ARE REQUIRED FOR ADULTS. MASKS ARE NOT REQUIRED FOR CHILDREN. Read about our covid adaptations and classroom tips here: https://www.growandsing.com/covid/
CLICK ON THE $1 CLASS LISTING HERE. VARIOUS DAYS/TIMES/LOCATIONS ARE AVAILABLE BESIDES 10AM ONCE YOU CLICK! Classes held T-W-Th at various times between 9am-12pm. 
We will confirm your reservation as soon as possible!
Click here to contact us with any questions. We are here to help!
September 27, 2021

Comments are Closed
We are back in person which has been SO amazing! The connections, the smiles… it's something we missed so much during our almost 18 months of being only virtual. Being in person with Kindermusik comes with some common questions from parents.  These are questions we haven't answered in a while, so we wanted to revisit this topic and see if we can reassure you that your child is thriving no matter their learning style.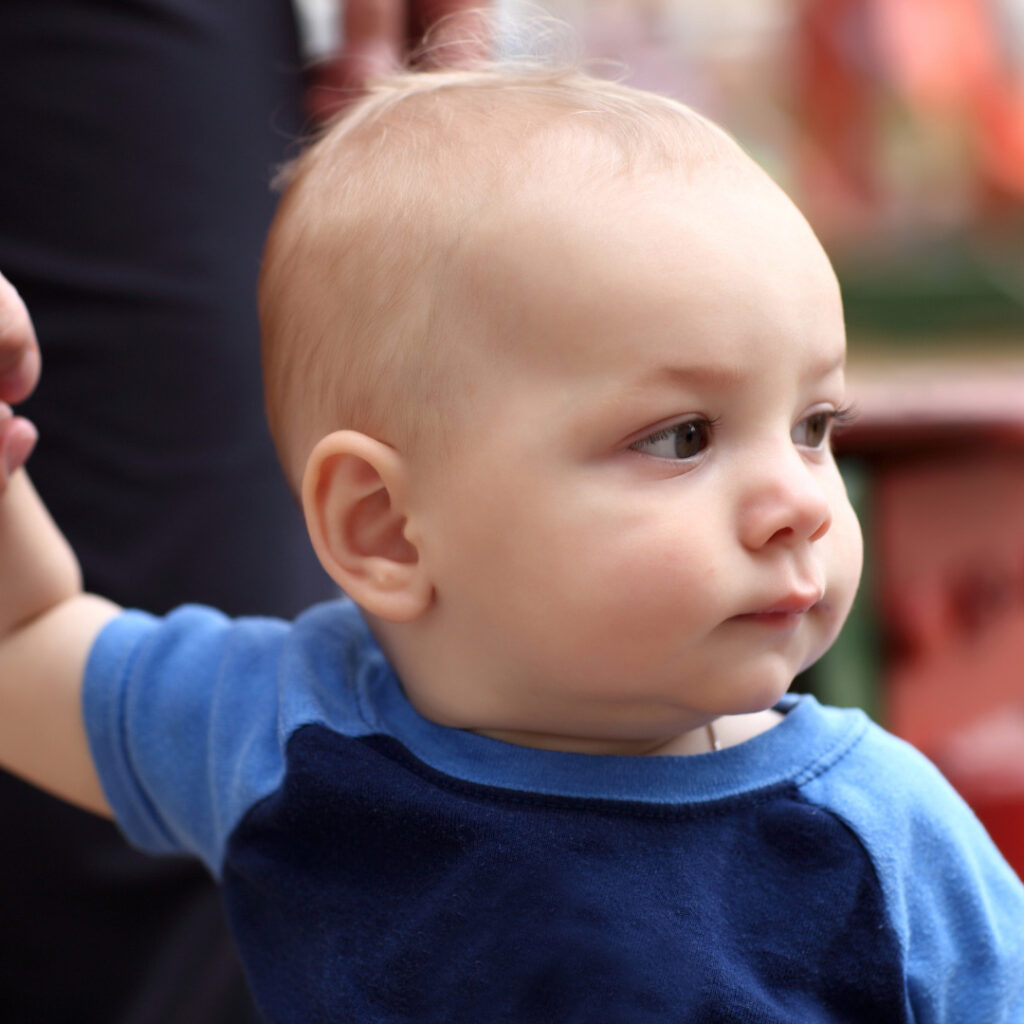 Whether you are in our Kindermusik classes, another parent child class, or even getting back out there with playdates and social opportunities, you may be noticing that your child isn't instantly jumping right in, or seemingly excited to be there. However, what you see on the surface many not be the entire story.
Children learn in so many different ways. Some learn by listening (auditory), some learn by moving (kinesthetic), and some learn by touch (tactile). Some children, especially in new environments may appear disinterested, when in reality, they might just be processing. Many times parents interpret this passive learning as their children not liking the class, activity, or experience. This might not be the case at all. In fact, when you go home, or when class ends and your child is back in their safe place, they might start showing you all that they learned. It's quite amazing to see!
The best learning experiences are those that integrate the senses, learning domains, developmental needs, and interests of the child. For example, a great integrated activity might involve singing, language, imagination, listening, creativity, problem solving, and pretend play. This level of integration creates an optimal and meaningful learning environment for each child.
Preparing a safe and secure learning environment is a top priority. When in this type of environment, children are able to access the part of the brain which is responsible for learning and memory. With you by your child's side, you are creating a safe, loving place to return to at any time.  The key is making exploring and socializing an option, but not judging how or when your child may integrate in. Inviting them to join and participate at whatever pace they need without expectation is the best gift you can give as you both return to these kinds of activities.
I hope this eases your mind as you head back to an in-person experience. Wishing you well.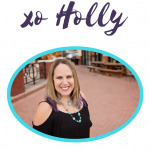 School Year 2021 – 2022 in-person and virtual classes registration is ongoing. We know you'll find an option that will be the perfect learning experience for your child (or YOU, hint hint, private lessons…). Have questions? Just contact us.
We are currently offering in-person preview class opportunities for our baby, young toddler and toddler music classes as well as a full preview week for our virtual classes. Give Kindermusik a try! In-Person Central Florida Kindermusik classes held in Orlando and Volusia at UCF/Oviedo, Winter Park, Lake Nona, Winter Garden and Port Orange.
Holly Lesnick is owner/director of Grow and Sing Studios, an award winning Kindermusik accredited program. She is a music therapist, and proud mother of two.