Monthly Archives:
September 2019
October is almost here and that means OCTOBER DEMO DAYS at Grow and Sing Studios are coming!! Have you been meaning to come try out a class, or are you just finding out about our program for the first time? We invite you to come check out one of these classes, have some fun, make some music and hopefully fall in love with the magic of Kindermusik! Reservations are required and space is limited. If you do not see a class posted that works for you, we have many more. Just contact us and we can attempt to match you up with one. View the schedule below and CLICK HERE including the following information so we can get you scheduled.
Parent Name:
Child(ren)'s Name:
Child(ren)'s Age(s):
Email Address:
Phone #:
Class of choice:
We will confirm your reservation as soon as possible!
Click here to reserve  your time!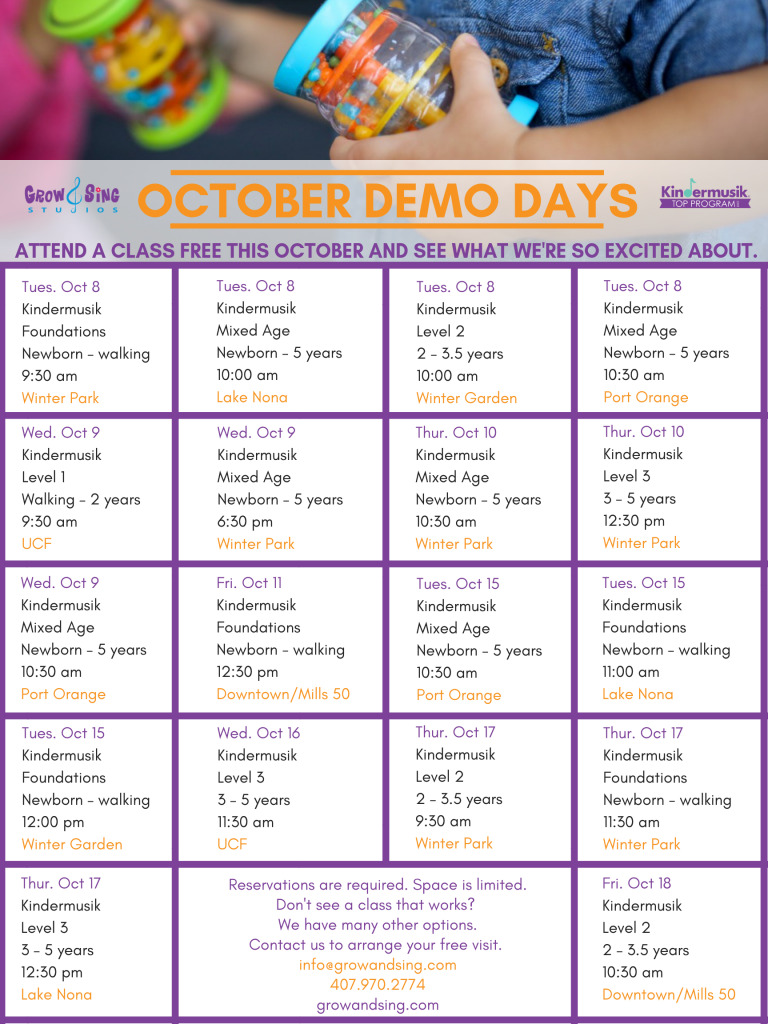 💜💙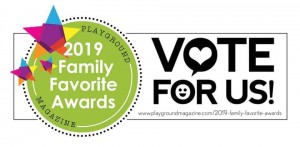 Do you love Kindermusik here at Grow and Sing Studios? We are nominated for the PLAYGROUND family favorite awards. Click this link https://playgroundmagazine.com/2019-family-favorite-awards and please vote to keep us as the best Mommy and Me class in Central Florida. 💙💜
This would mean the world to all our Kindermusik educators.
We also are a mobile birthday party service, so if you could write us in for that as well, that would be awesome!
By voting for a minimum of 10 categories in the form below, you will automatically be entered to win a $50 Amazon gift card! Five lucky winners will be randomly selected to win the prize and notified via email on Monday, October 1st before 5 p.m.
In addition, as a "thank you" for voting, Playground would like to offer you a FREE one-year subscription to Playground Magazine. To receive this, you just need to include your mailing address in the voting form.
Please vote now!!!! Thank you!!! Let's do this!! https://playgroundmagazine.com/2019-family-favorite-awards
(Be sure to also vote for our friends at Amaya Papaya, and Walden Community School!)
Thank you so much,


Important studio notice. We can't wait to begin next week. To 9/9/19 and beyond… Stay safe everyone. #hurricanedorian