Monthly Archives:
April 2018
April 19, 2018

in Benefits of Music, Birthday Party Ideas, Business, Early music education, Free Preview Class, Kindermusik, Mom Life, Mommy and Me, Music Education, new mommy, News

Comments are Closed
 Are you a planner? We are too! Classes all the way from now through May 2019 are now posted on our website. View our schedule (which we are always adding to based on requests/need) at http://www.growandsing.com/schedule. Looking forward to seeing you in class!
Please note that Kindermusik Playdate classes and Group Guitar classes are still pending and will be posted soon.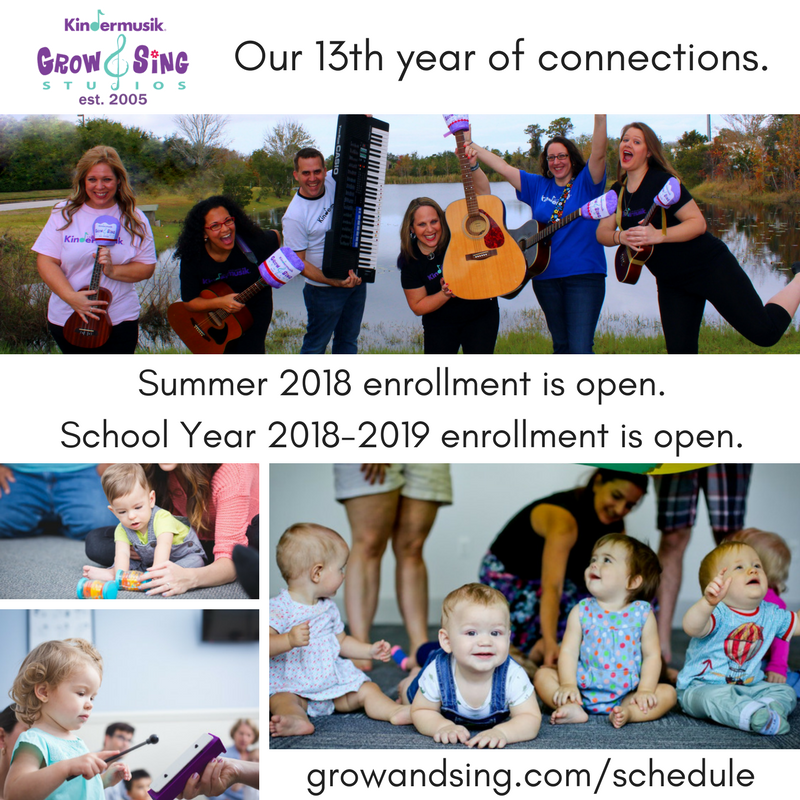 Is this your week? The one where you decide to UNPLUG for 45 minutes to be present and IN THE MOMENT with your child? It will be the most meaningful moment in your week. We are waiting to hear from you – 407.970.2774. Happy Monday!
CONTACT US.