Monthly Archives:
December 2017
Do you have a baby or child under 5, and have been meaning to come preview a class with us?
Considering enrolling in classes starting after the New Year?
There is ONE MORE WEEK of classes before we break.
If you are new to our studio, you are invited to come preview, free.
First, check out our 
locations
 to see where you might want to attend.
Next 
contact us
 and we'll match you up with a class to preview this week.
This week: FREE Kindermusik Preview Class for new families.

Enrolling for January.

Classes happening this week Monday through Friday in various locations. A RESERVATION IS REQUIRED TO ATTEND A FREE PREVIEW. This is so we never overfill our classes, and so the educator for your chosen class knows you are coming and can plan accordingly. We would love to meet your family before we break for the Holidays.
If you are already enrolled in our program, we wish you a wonderful final week of 2017 classes. Please feel free to bring a friend!
December 4, 2017

Comments are Closed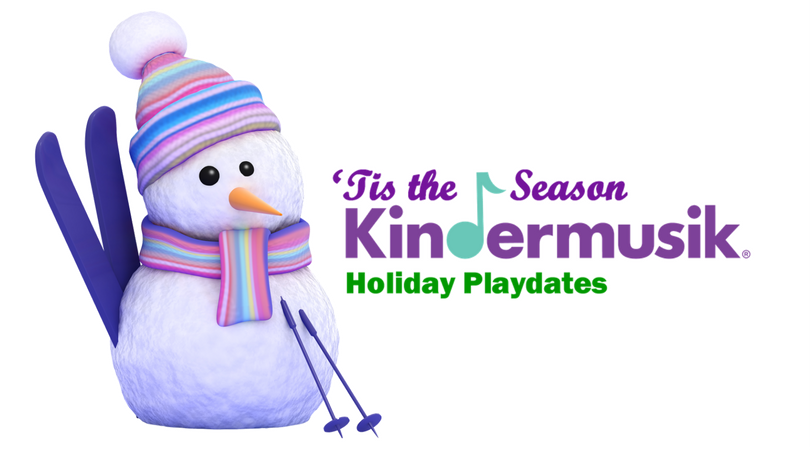 Holiday time is here, and that means you're in hustle and bustle of it all. You want to spend quality time with your child, but aren't sure when you'll work it in with everything going on. You need this time together. Let it begin with a 'Tis the Season Kindermusik Playdate class. Jingle Bells, sleigh rides, sing a longs, "ice" skating and snowballs are just part of musical fun. Claim this coupon for $5 off and if you share, that's another $3 off!
Grow and Sing StudiosVarious locations around Central FL and Volusia County