Locations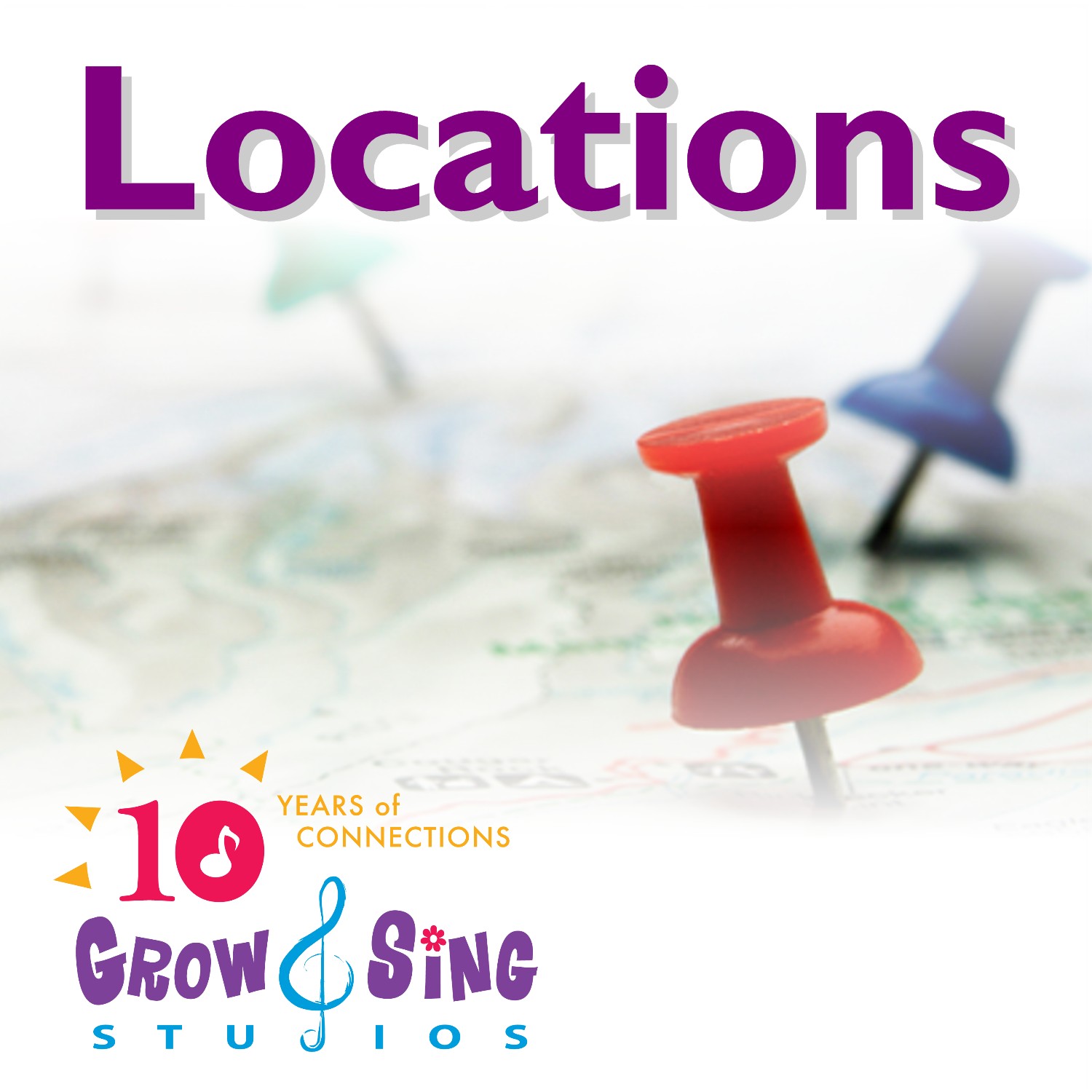 We are "traveling minstrels", so our various classes are offered at different locations around town throughout the week. Each location offers different programming, schedules and options. Explore our classes page to learn more. We do not have a standing permanent location, but do have a home studio where we offer our lessons, which is our "home base".
Tip: If you want to filter your search by location, click here. Our registration page is a very easy way to search by location, day, class type and session.
---
ORLANDO AREA LOCATIONS
University Unitarian Universalist Society (UCF / East Orlando)
11648/11658 McCulloch Road, Orlando, FL 32817
Just ¼ mile west of 434/Alafaya. Pull up drive way and enter the front door of the first building. For Imagine That class, please enter in the back door of the first building.
VIEW UCF / EAST ORLANDO WELCOME VIDEO


Oviedo Mall – Community Room (Oviedo)
1700 Oviedo Mall Blvd, Oviedo, Florida 32765
Located inside the Oviedo Mall Community Room. The Community Room is across from BrowArt 23.
VIEW OVIEDO WELCOME VIDEO


Dance 360 Orlando (Downtown/Baldwin Park)
4867 New Broad Street, Orlando, FL 32814 
Located in the Baldwin Park Village Center
VIEW BALDWIN PARK WELCOME VIDEO


The Right Combination Dance Studio (Winter Garden)
15497 Stoneybrook West Parkway, Suite 160, Winter Garden, FL 34787
Located at the intersection of State Road 545 and Stoneybrook Parkway, next to Walgreens.
VIEW WINTER GARDEN WELCOME VIDEO
Winter Park Community Center (Winter Park)
721 W New England Avenue, Winter Park, FL 32789
Ask at front desk for room location.
VIEW WINTER PARK WELCOME VIDEO

Northshore at Lake Hart Recreation Center (Lake Nona)
9339 North Shore Golf Club Boulevard, Orlando, FL 32832
From Moss Park Road, turn onto North Shore Golf Club Blvd. Community building is on the left. Enter building from side door.
VIEW LAKE NONA WELCOME VIDEO

Compass Community Church (Apopka / Altamonte)
9635 Bear Lake Road, Apopka, FL 32703
There is a sign for Compass Community Church, but you will also see a sign for Graceworx Community Church. This is the correct building. Park anywhere on either side of building on grass or pavement.
VIEW APOPKA WELCOME VIDEO


JCC South (Dr. Phillips)
11184 South Apopka Vineland Road, Orlando, FL 32836
When you arrive at the JCC South, check in at the front desk prior to walking in the classroom.
VIEW DR. PHILLIPS WELCOME VIDEO

VOLUSIA COUNTY LOCATIONS

New Life Church (Port Orange)
5231 S. Nova Road, Port Orange, FL 32127
Right off of Nova Road. Look for the blue awning. Building is secure, ring bell on front door of church to be let in.
VIEW PORT ORANGE WELCOME VIDEO
---
PLAYDATE ONLY LOCATIONS
Above locations include regular weekly classes, free previews & playdates. Locations below offer Kindermusik Playdate events only. Thank you.
Currently all locations we serve offer both regular classes AND playdates. Please refer to locations listed above.
---
LESSONS BY GROW AND SING STUDIOS – HOME STUDIO
This location is only available for private piano lessons, private voice lessons, music therapy sessions and group guitar classes. No Kindermusik offerings held at this location. Thank you.
Simply Music Piano Lessons with Mr. Will – Home Studio
Voice Lessons and Music Therapy 1:1 sessions with Ms. Holly – Home Studio
Group Guitar Classes with Ms. Holly and Ms. Kristen – Home Studio
4133 Stonefield Drive, Orlando, FL 32826
This home studio is located near UCF. Lessons, Therapy sessions and Group Guitar are not held anywhere else at this time.