About Us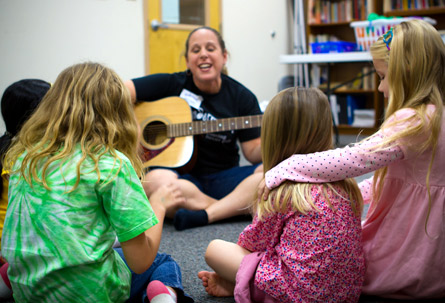 Our licensed, skilled and caring teaching staff is fully dedicated to delivering your family the highest quality and most enjoyable experience possible. Our goal for each and every class is to lead you through an enriching experience with care and compassion. All of our Licensed Kindermusik Educators are background checked and participate in ongoing professional development to ensure curriculum in class is always new and exciting! Our staff are all wonderful musicians and teachers, and we truly LOVE what we do. Together, for 8 years running, we have achieved Kindermusik Maestro Conductor's Circle Status, which means we are in the top 1% of Kindermusik teams worldwide. Come experience one of the best! We can't wait to see you in class!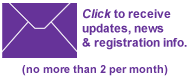 Meet Our Team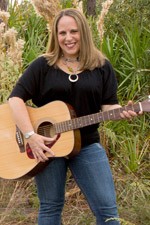 Holly Lesnick
Owner/Director
Licensed Kindermusik Educator
Holly Lesnick has had a love for music her entire life. She is a graduate of Florida State University School of Music in Voice, and holds a Bachelors of Music in Music Therapy with a minor in Psychology. Holly is a Licensed Kindermusik Educator and Owner/Director of Grow and Sing Studios. She has been teaching Kindermusik classes since November, 2002, and has loved every minute of it. Her studio has achieved the Kindermusik Maestro award for many years from Kindermusik International and is in the Conductors Circle Top 1% in the world. Her program is ranked #20 out of 5000+ programs in the world, and won "Best Music Class" for 2008 and 2009 and "Best Party Entertainer" for 2010 in the Orlando Nickelodeon Parent's Picks Awards.
She is the Market Advisor in Florida for Kindermusik International, and the State Representative of the Florida Partnership of Kindermusik Educators Chapter. She is the creator of the DVD "Connect Through Music". Her mission is to reach as many families as possible with Kindermusik. Holly has previously worked as a Music Therapist, Activities Director and Private Vocal Instructor, sharing her high energy and love for music with high quality leadership, guidance and education.
Holly is a proud mother of two children who sincerely believes in the value of early childhood music education. She looks forward to continuing her Kindermusik journey for years to come while spending the rest of her time at home raising her daughter Anna and her son Aiden. She is honored to be part of such an amazing program and a large international network of licensed Kindermusik educators.

---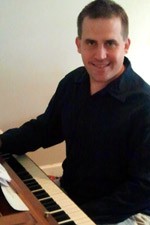 Will Lesnick
Co-Owner
Licensed Simply Music Teacher
Licensed Kindermusik Educator
Will Lesnick has always had a love for music. He started learning piano at the age of 6 in Miami, FL. He has 9 years of traditional piano lessons. He also plays saxophone (alto and tenor) and bass clarinet. Will has played in various marching, concert and jazz bands throughout the years. He was a member of the Florida State University Concert Band playing bass clarinet. He also played alto saxophone in the Valencia Community College Jazz Band in Orlando, FL. He is husband to owner/director of Grow and Sing Studios, Holly Lesnick, and is a proud dad to their two children Anna and Aiden. Until now, Will has worked behind the scenes at Grow and Sing Studios (if you've ever called us, you've spoken to Will), but is truly excited to expand his skills and creativity by teaching Simply Music to children through adults as well.
---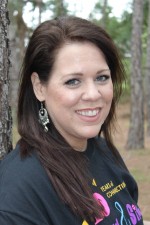 Lisa Petko
Licensed Kindermusik Educator
Lisa was influenced by music at a very early age. Family gatherings seemed to always end up at the piano with voices blending in perfect harmony. She majored in Music Education in College, Vocal emphasis, and trained at Yamaha's Music In Education Program. She sings, plays the piano and ukulele. Lisa taught a granted position to a local inner-city school through VH1's Save the Music Foundation. While teaching MIE curriculum to Pre-K-1st graders, she developed a passion for teaching "little" ones music. Through this program she saw firsthand the positive effect music can have on a child's over all development and education. Lisa is a wife and mother of two beautiful children, Caleb, and Hannah. She and her husband are Associate Pastors of a local Church where she Leads Worship and loves to teach the children how to use the "Fine Art's" in Ministry.
---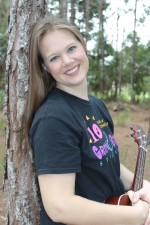 Angelyn Rhode
Licensed Kindermusik Educator
Angelyn Rhode grew up in a musical family with grandparents that played piano and guitar, a father who sings and plays string bass, and a mother who teaches piano. She was in her first musical at age 5 as a flower girl and has gone on to pursue her passion of musical theater. Angelyn spent 10 years working for Walt Disney World Entertainment bringing magic to children of all ages and currently works for Disney's Youth Education Series and an facilitator and trainer. In addition, she is a teacher for local junior theaters Wekiva River Players and Winter Springs Performing Arts where she teaches ages 5 and up. She directed shows such as 101 Dalmations Kids, Alice in Wonderland Jr, and Mulan Jr. She loves seeing her students grow and develop their talent as young singers and actors. Angelyn is now bringing her love of music to little ones through Kindermusik and is honored to be a part of the Grow and Sing team.
---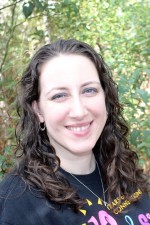 Kristen Bozard
Licensed Kindermusik Educator
Board-certified Music Therapist
Kristen Bozard is a board-certified music therapist. She received her Bachelor of Music degree in Music Therapy from Temple University in 2004. Kristen provided music therapy at a school for students with special needs for 10 years. She has seen first-hand, on many different occasions, the way that music can create joy and light up a child's face – the benefits are endless! Kristen is a wife and mother of two young children, Carter and Kira. She discovered a love for Kindermusik when attending Village classes with Carter, and she is so excited to return to Grow and Sing Studios, this time as a Kindermusik educator! She is looking forward to making musical memories with all of the Grow and Sing families.
---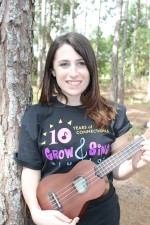 Marilyn Friedland
Licensed Kindermusik Educator
Marilyn found her love for music at an early age. Born and raised in Central Florida, she joined the Winter Park Choir and Rollins Community School of Music. She competes every year in the National Association for Teachers Singing competition and is a singer/songwriter performing in the area. She studied Communications and Music at The University of Central Florida. In college, she taught music to special education children at Bright Learning Academy and led productions such as "The Lion King" and "Grease" with her students. While teaching, she found her passion for influencing children's lives through music. She is extremely excited to begin teaching with Grow and Sing Studios and continue to spread her joy for music with children and their families.
---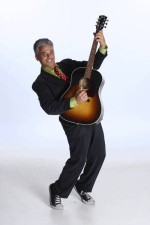 Richard Peeples
Music for Aardvarks Teacher
Richard Peeples plays over 400 shows a year for children and their families. Richard was born in Shreveport, Louisiana, and moved to Corinth, a small town in Mississippi, in sixth grade. He played in rock bands for many years, through high school and past college. Richard worked at Walt Disney World in Orlando, and also spent two summers as a ranger for the National Park Service in Colorado. For five years, Richard was a storyteller for the Orange County Florida Library. Mr. Richard has released two children's albums, and now appears regularly with The Pound for full-on rocking for the kids. Richard has now joined the team at Grow and Sing Studios to teach "Music for Aardvarks" classes, and bring the very popular tunes featured on Nick Jr, and written by David Weinstone, to families in Orlando.
---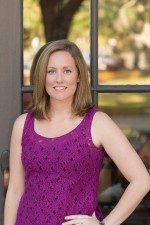 Holly Cook
Licensed Kindermusik Educator
Holly Cook has been educating children in the Orlando area for years as a high school choral director. Joining the Kindermusik family at Grow and Sing Studios has been one of the most exciting and rewarding journeys of her professional career. Recently married, Holly also sings and performs with the Orlando Carolers, a seasonal caroling group, and is President of a non-profit organization named the Festival Singers of Florida which is a group of singing teachers from across Florida. Earning her Bachelor's Degree in Music Education in 2005, Holly recently completed her Master's Degree, also in Choral Music Education, in 2010. She is excited to be a double graduate of the Florida State University!
Learning the ropes for Kindermusik was a magical experience for Holly as she saw her own nephew grow and discover during these amazing classes. Never has she seen the impact of such a wonderful curriculum which allows young people to be who they are, and celebrates the discoveries made during class, big and small. Holly believes that her job as a Kindermusik educator is to lead children to their own discoveries, and loves the moment when she sees that on a child's face. She is excited to Grow and Sing with you!
---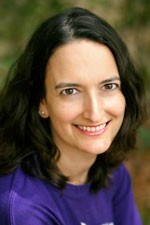 Rachael Joachim
Licensed Kindermusik Educator
Rachael Joachim's affinity for children and their development match her love of music. She earned her Bachelor's in Music Education and Voice from Florida State University. Rachael is currently a music teacher of elementary music in Orange County and was a member of the Orlando Opera Company Chorus for six years.
She feels blessed to bring her knowledge as a Licensed Kindermusik Educator and member of Grow and Sing Studios team to teach families the value and magic music can bring to their children's lives. Rachael has seen firsthand the impact musical activities have on such an early age by bringing her two children to Kindermusik classes since they have been infants. She has been teaching Kindermusik classes since January 2004. Rachael has the best job in the world, watching you and your child grow and learn together through Kindermusik!
---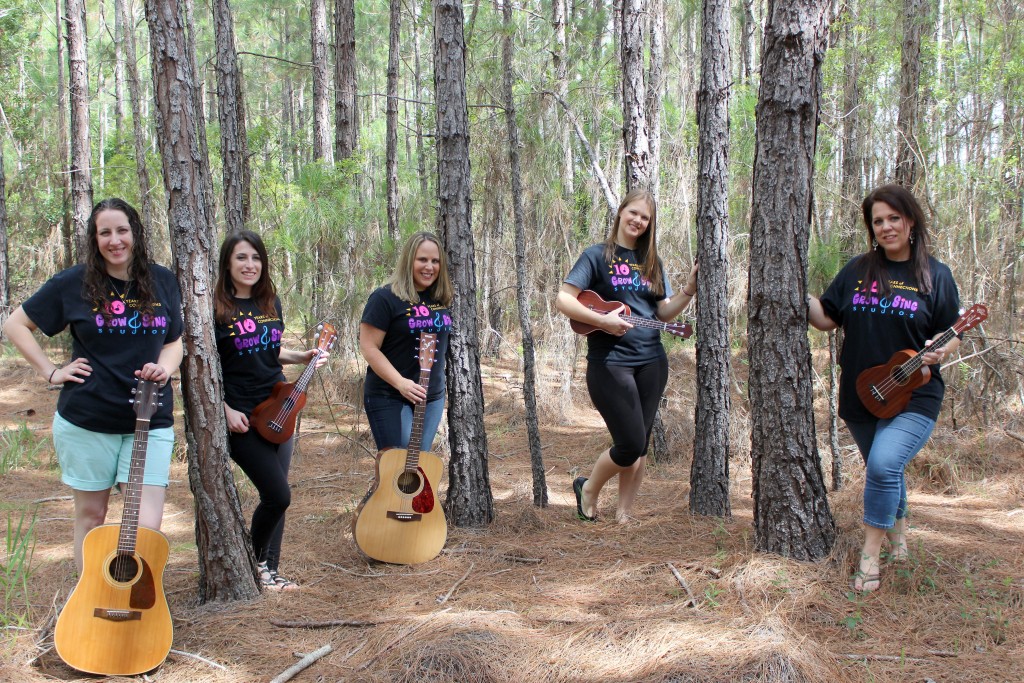 EDUCATORS: L-R MS. KRISTEN, MISS MARILYN, MS. HOLLY, MISS ANGELYN, MS. LISA, . NOT PICTURED: MR WILL and MR. RICHARD